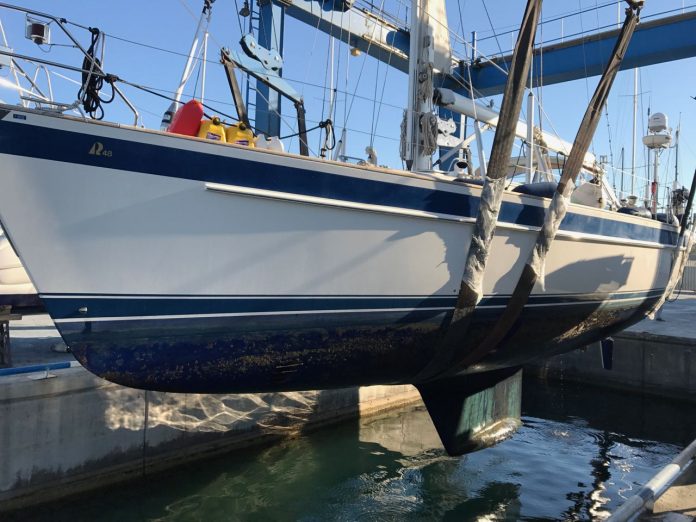 When we left North Star in November last year in Torrevieja, we were quit busy packing everything away in our old house in Denmark. Sorting and packing the house was both physical and psychological tough, as we went through boxes with ancient memorabilia and had to take decisions on what to save and what to throw away. But the months away from the boat provided us with time and opportunities to participate in training sessions in preparation for our blue water sailing life. Bluewater sailing courses, medical courses, radio courses and a few more. It was fun and at the same time, we keep meeting people in these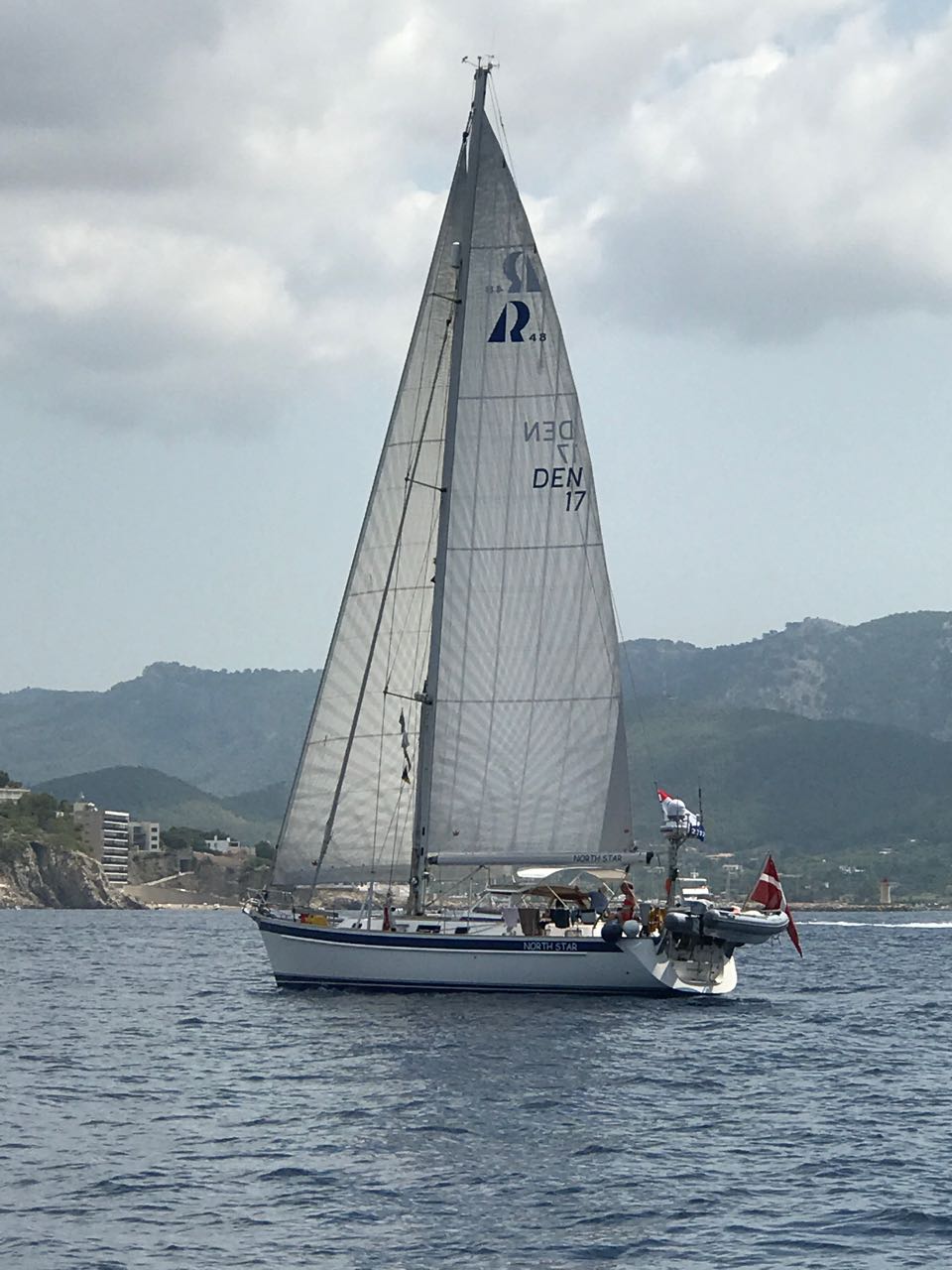 courses with the same dream and some of them becomes new friends. We are slowly being accepted into this micro cosmos of sailors sharing the dream.
After some months in London, we were back in 35 degrees hot Torrevieja by mid june, with a long list of maintenance items. We only had two days to empty the shipped boxes from home and pack the boat, before North Star went on land for polishing and bottom paint. So we were surprised over the 11 large boxes with tools, spares and books, which piled up on the pier. We did manage to give away a number of things (read, had to), which we do not need in our future life and the rest found its natural place in our 15 meter long floating home.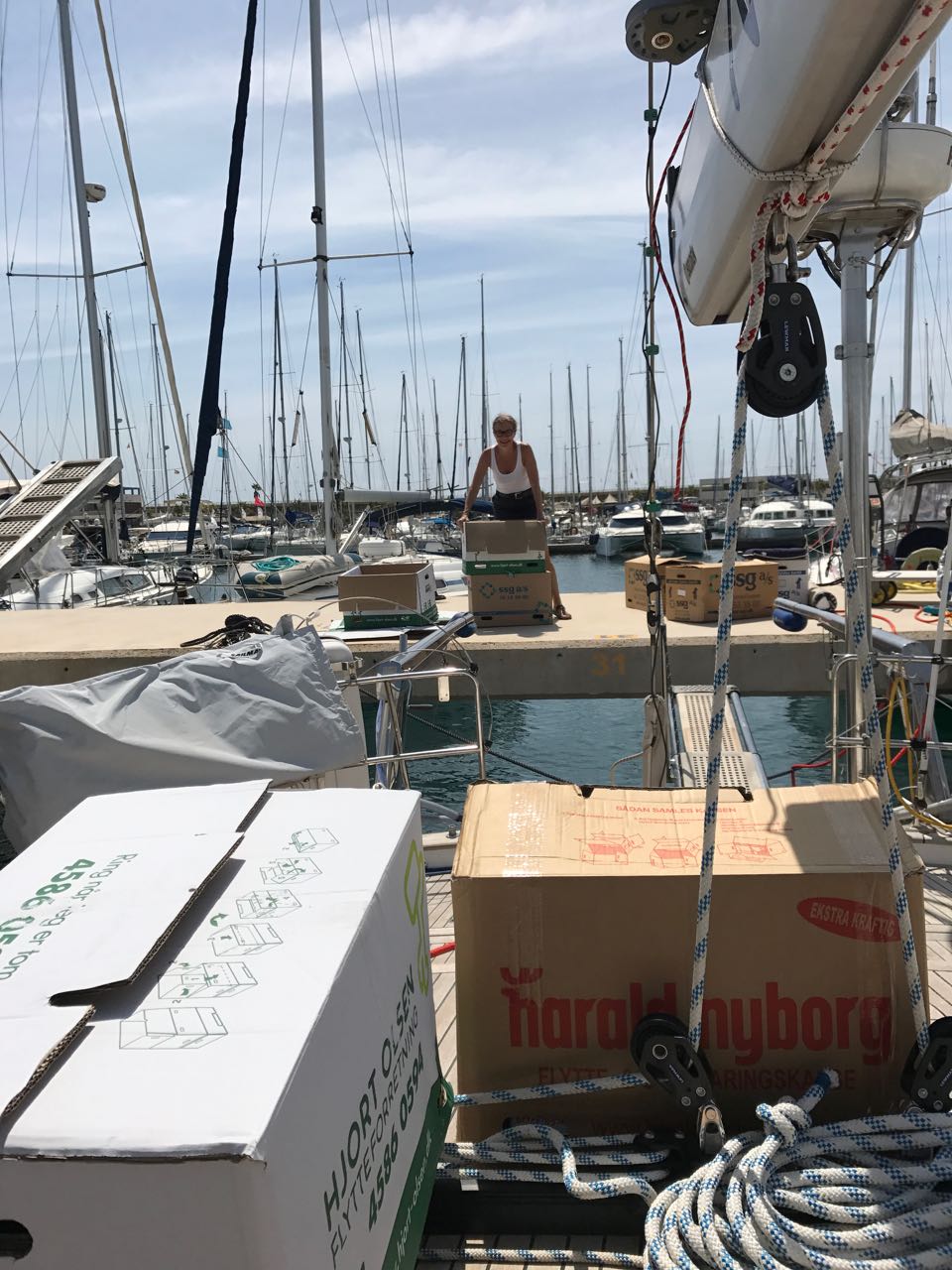 The list of maintenance was as usual so long, that it took us about two long weeks to finalised it all. The first items was the usual polish and paint and engine/generator stuff, which we have to take care of monthly and in a big yearly service check.
But we also changed the anchor setup, new 100 meter chain for the Pacific, new anchor 40 kg Rocna and a brand new anchor winch, with twice the power of the old one.
Last year we learned the hard way, that what was waterproof in our Baltic home waters, was maybe not waterproof in the Atlantic, so a new skylight and replacement of a few deck fittings, have made life dryer under deck.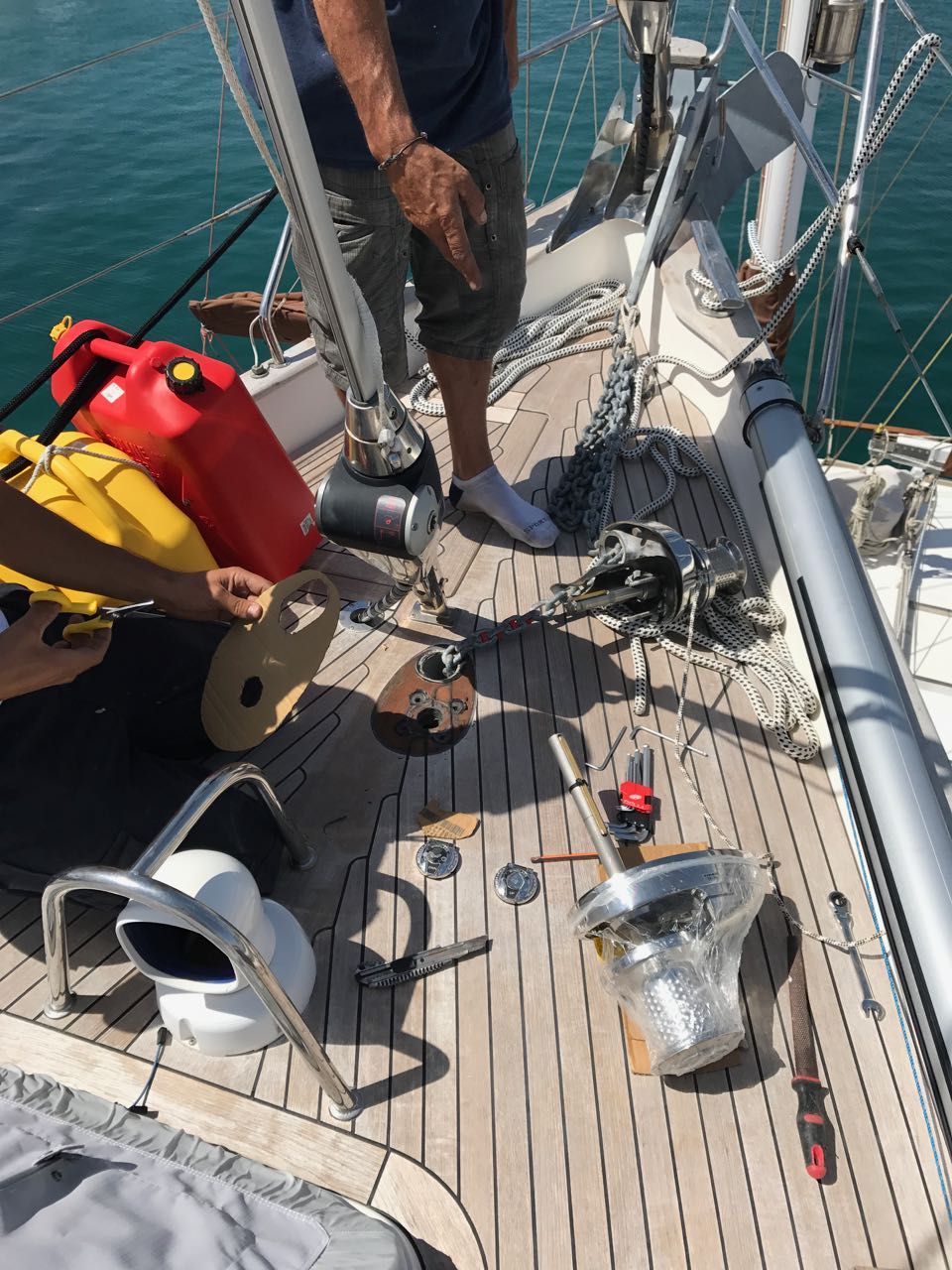 Late june we left Torrevieja, with a shorter todo list, a shinny ship and high spirits. Finally we were on the move and the course was set towards the Balearic Islands – the stone throwers islands !!!. We visited Formentera for a few days, which is a nice place with great anchorages, but the island is quit touristic. Then we travelled to Ibiza, where we anchored out in a wonderful bay and enjoyed an evening with great food, sunset and cool drinks. We realised that here big boats are really big, as the sailboat next to us was 95 feet-nearly double our 50 feet….The Captain was not happy!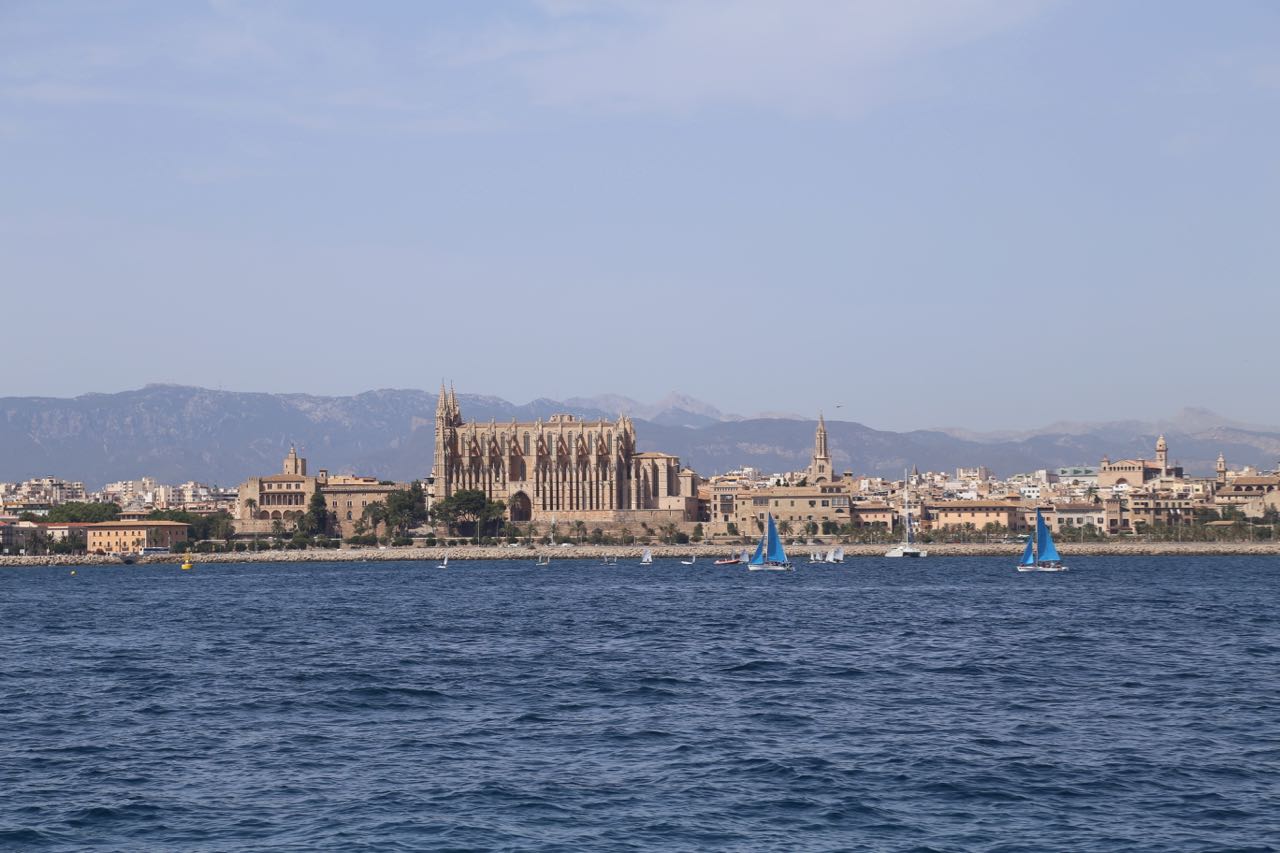 Next stop was Palma de Mallorca to meet our daughters and we arrived on the 8 th of July and was met by the next wave of friendly people, which would help us to shorten "The List". Unfortunately the rigging check discovered a faulty swivel in top of our mast and two hydraulics hoses needed to be replaced – and that took care of most of that week. But soon our long awaited daughters started to arrive – first Alex, and then three days later Michaela.
Palma is a wonderful boiling multi cultural city – yes, many tourist, but it is still a very nice and cosy place to spend time. Strolling the city, having coffee at the side walk just observing people passing by or visiting the wonderful Palace and Church. The Mairo occupation around 1100 have left wonderful marks all over Spain – some would say the most wonderful as you see in Rhonda, Sevilla and Alhambra. We also saw or revisited many beautiful places and restaurants and it stays very high on our list of liveable cities, in the world.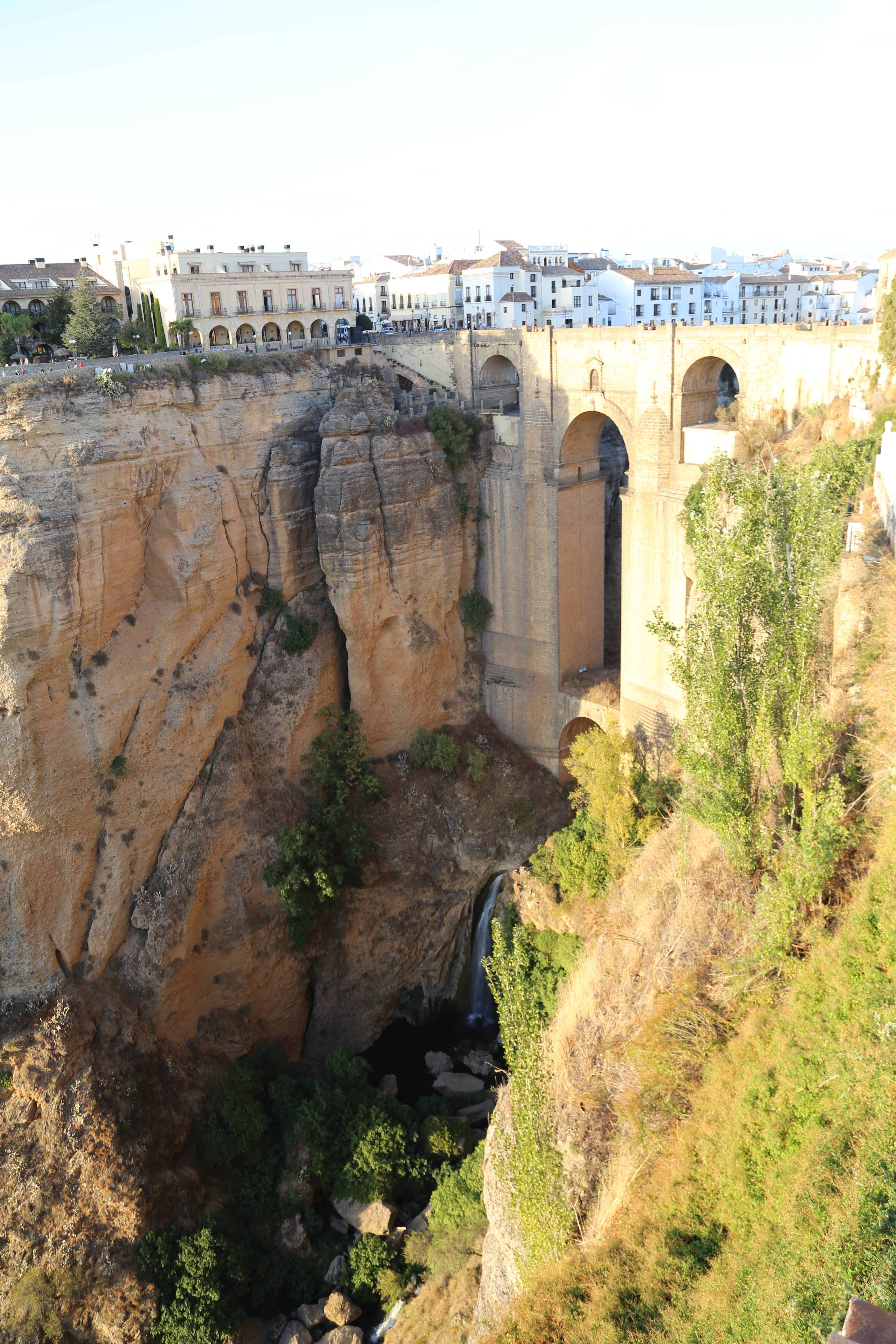 There are 5500 boats moored in the Palma bay – many very big boats, which makes a 50 footer like North Star feel like a dinghy, and there are many charter boats. Sometimes these boats exercise great seamanship, but more often they do not. So you have to take care in anchorage or when you meet them around the island. When a boat was dragging its anchor during the night or not obeying to the rules of the sea, you could be certain that the number on the stern started with a 6, indicating it was a charter boat.
The guidebook claims, that there are 40 marinas around Palma. We stayed in the finest Marina of them all, the RCNP, with a full size swimmingpool and a great restaurant overlooking the bay. We also stayed in the most basic charter marina, available from Sunday to Friday, when the charter boats are out and about. We actually prefer the latter, because it is right in the middle of the city and somewhat cheaper than RCNP. Both have excellent service and you can get everything fixed in Palma – at a price!
But as I said, the crew had arrived and the beautiful bays and clear 28 degrees water was waiting, so we left Palma and sailed west and north. First towards Port Anthrax, which is a great marina and bay with moorings and room for anchorage. The restaurants and the ambiance is just very nice.
From their we continued around the Island towards the west coast and visited a number of anchorage as the wind came from east while we were their. We went as far as Soller, where we spend a few days hiking the beautiful Mountains, visited small ancient villages and met with great friends.
During our month in Mallorca we visited north, south, east and west and what a variety in one island. The glories mountains in the Northwest, are a hard place for a sailboat in rough weather and not to many places to hide – so one have to be very careful, when the North westerlies suddenly comes sweeping down from France. To the east is low land, many quite protected bays and beautiful sailing. In many ways the sailing reminds us about sailing in Denmark. The Marinas are well organised and friendly, but it always pays off to reserve in advance, even if you have to move the dates. Do not be surprised about the price levels, which goes from twenty to 180 euro – so great variety. Many marinas also have buoys, which is less expensive and much more comfortable for our taste.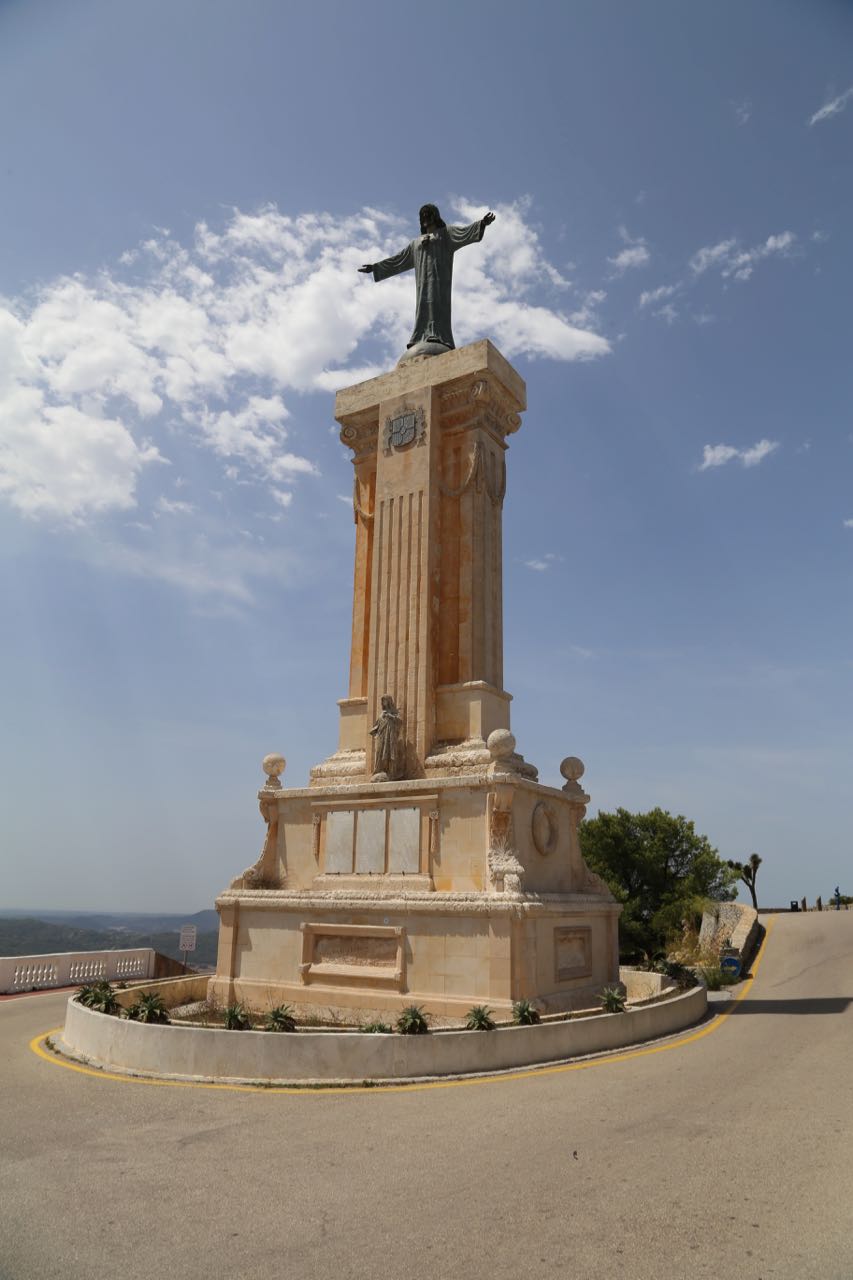 Soon our time was up and we moved on to Menorca. A wonderful island, which is much less touristic than Mallorca. The island is beautiful with many great bays on the North and south side for anchoring and swimming and their are two very interesting towns. Cinderella was the first capital and the oldest town, with a well protected marina and picturesque old town. There is also a well protected anchorage in front of the entrance to the marina. Mahon on the far east side is the current capital and is the one with the greatest strategic importance, mostly established by the Spanish and the British. It also has the greatest natural harbour in Europa, according to the guidebook, which offer great protection to a sailor. We only spend 6 days on the island, until the weather forecast forced us to seek refugee in the bay at Portocolomn on Mallorca, as Marie should travel home for a visit and we did not want to risk here departure.
After a great visit by a very good friend, Marie returned from Stockholm and it was time to start the return to the Atlantic and the Caribbean.