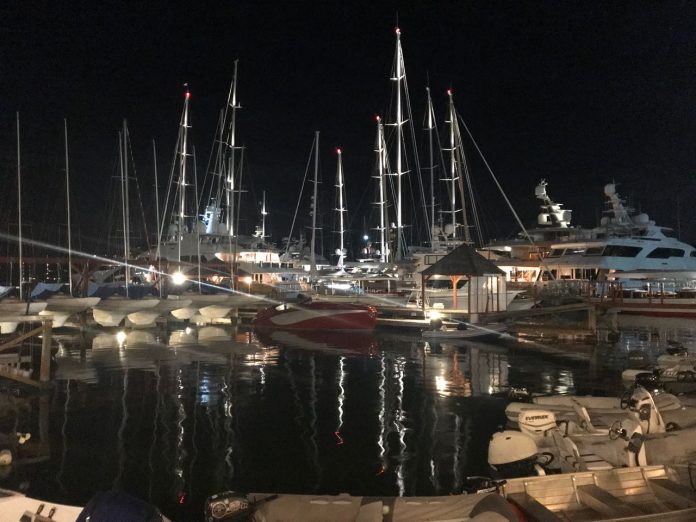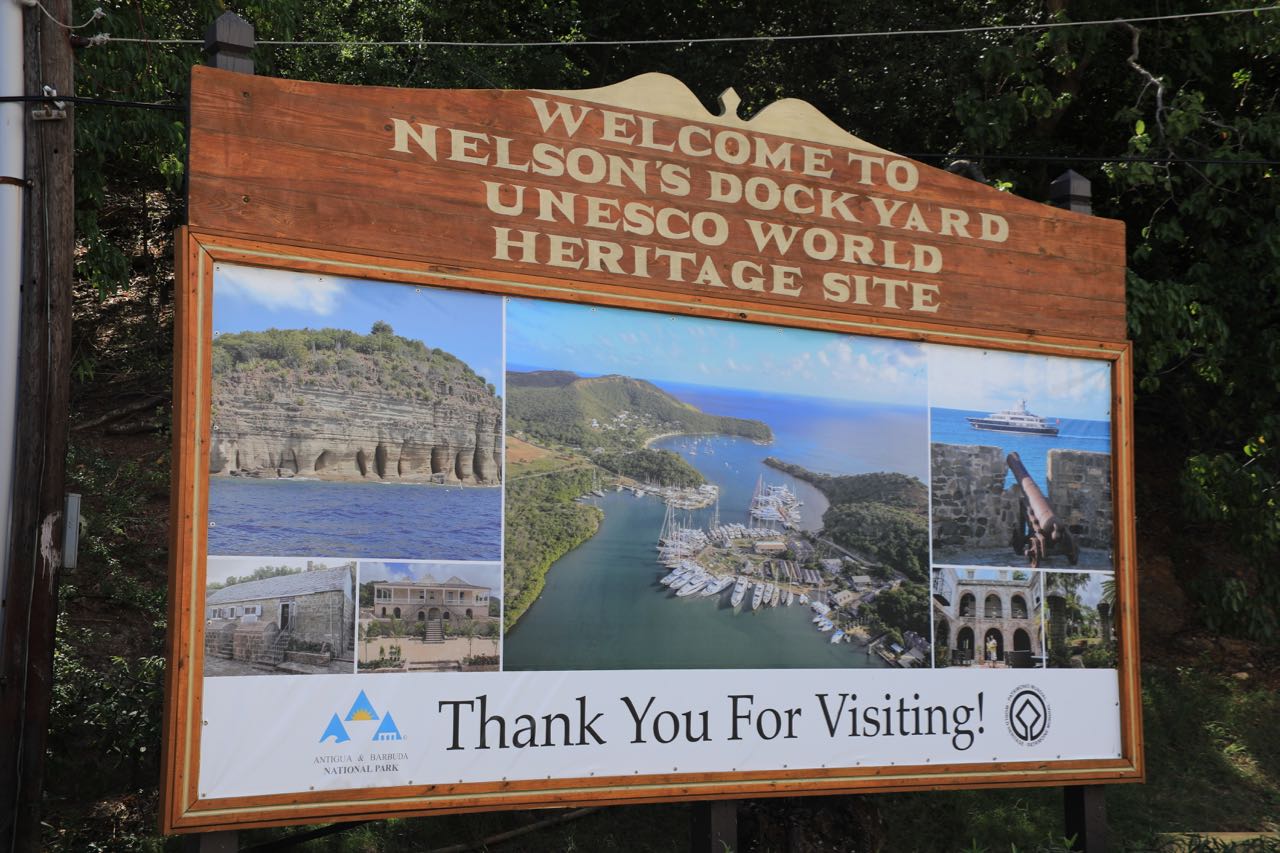 Here we are! At 0640 in the miserable harbour of St. John, it is windy and cold ( below 23 degrees ) and trying to find an officiel immigrations officer who will check us out of Antigua, before we head north towards Barbuda and St. Barth.We are sailing together with Greyhound, our german friends, which we have tacked along with for nearly four months by now.
We sailed bow in and Marie jumped of nearly two hours ago in an attempt to track down the authorities. She is looking for the port authorities, custom and immigrations. They are placed in three different parts of the town and you never really know, which to visit first! So do not say that cruising is all about sundowners and beaches!
But this follows a fantastic nearly three weeks stay in Antigua, which is the nicest and most civilised place in the Caribbean, we have been visiting until now.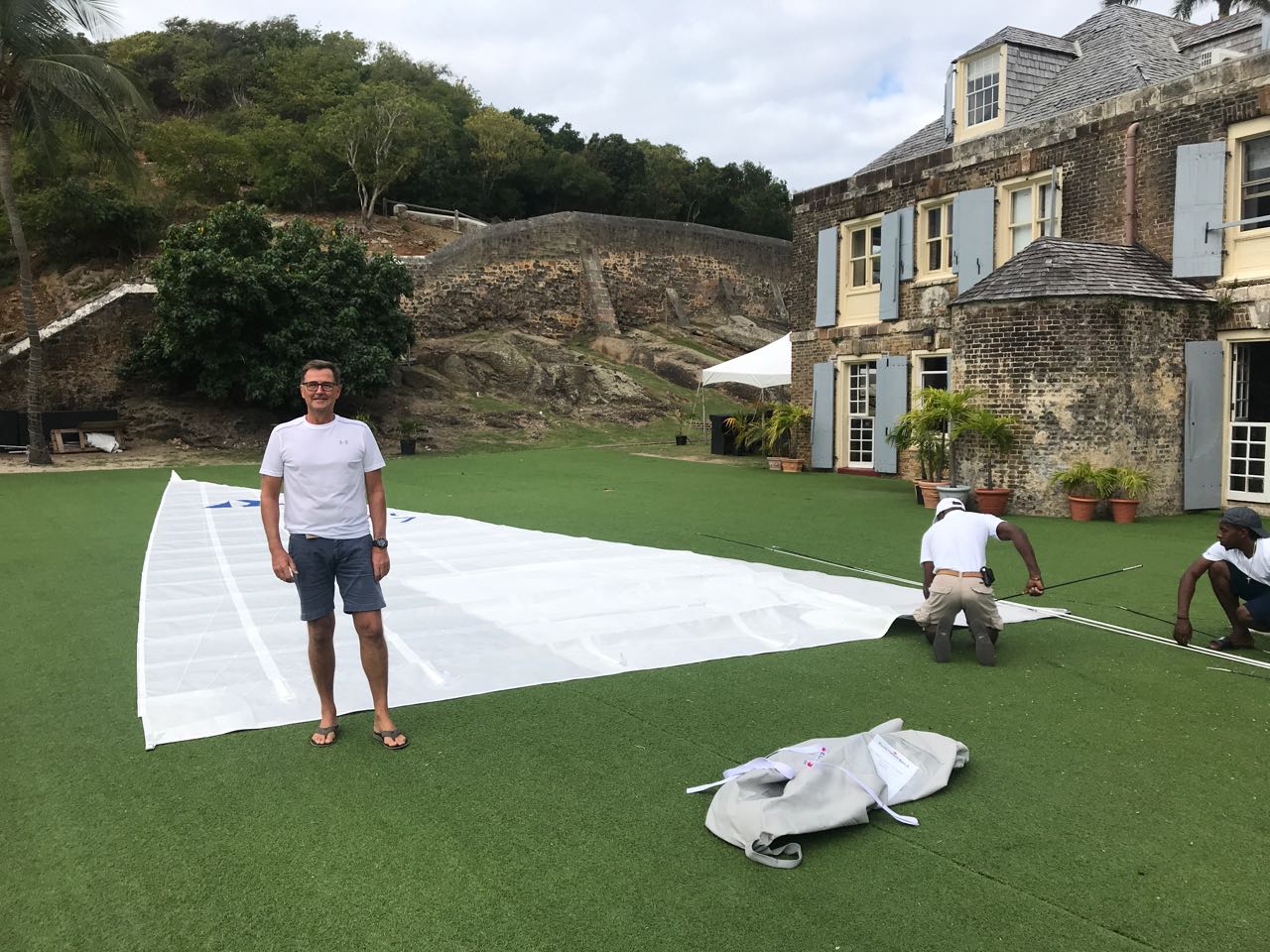 Firstly, a celebration – we have now received and mounted our new sails. They came into English Harbour in Antigua, only three days late and with the fantastic service of A&F rigging, we got them mounted on North Star. After looking at our delaminated three years old EPEX laminat sails for eight weeks it was fantastic to say hallo to the new radial-cut hydranet and spectra reinforced sails – reinforced in all the right places under the advice of John Neal from Mahina Tiara. Together with Amanda, they run a sailing expedition school in a HR 46 and sails 10-15000 nm every year. So I guess, that is what is called experience.
Even though it is very disappointing that a very expensive EPEX sail, rated to 7-10 years of life and 30000 nm, break after only three years and 6000 nm, Elvstrøm did their best to get us new sails, which was perfectly fitted from day one. All the sailmakers we have been speaking with on five Caribbean islands have said to us, that laminated sails is not the way to go, in this humid and warm climate. Ours certainly proved that.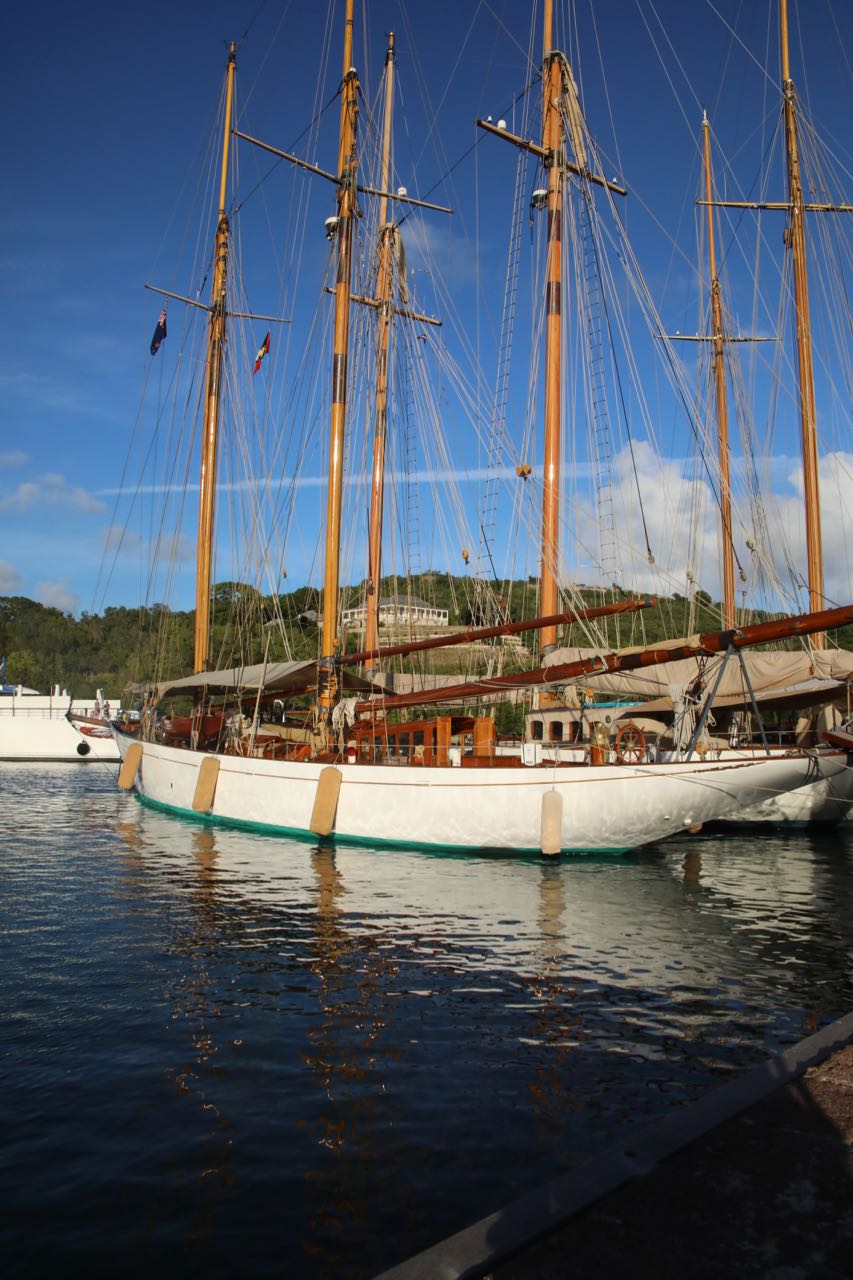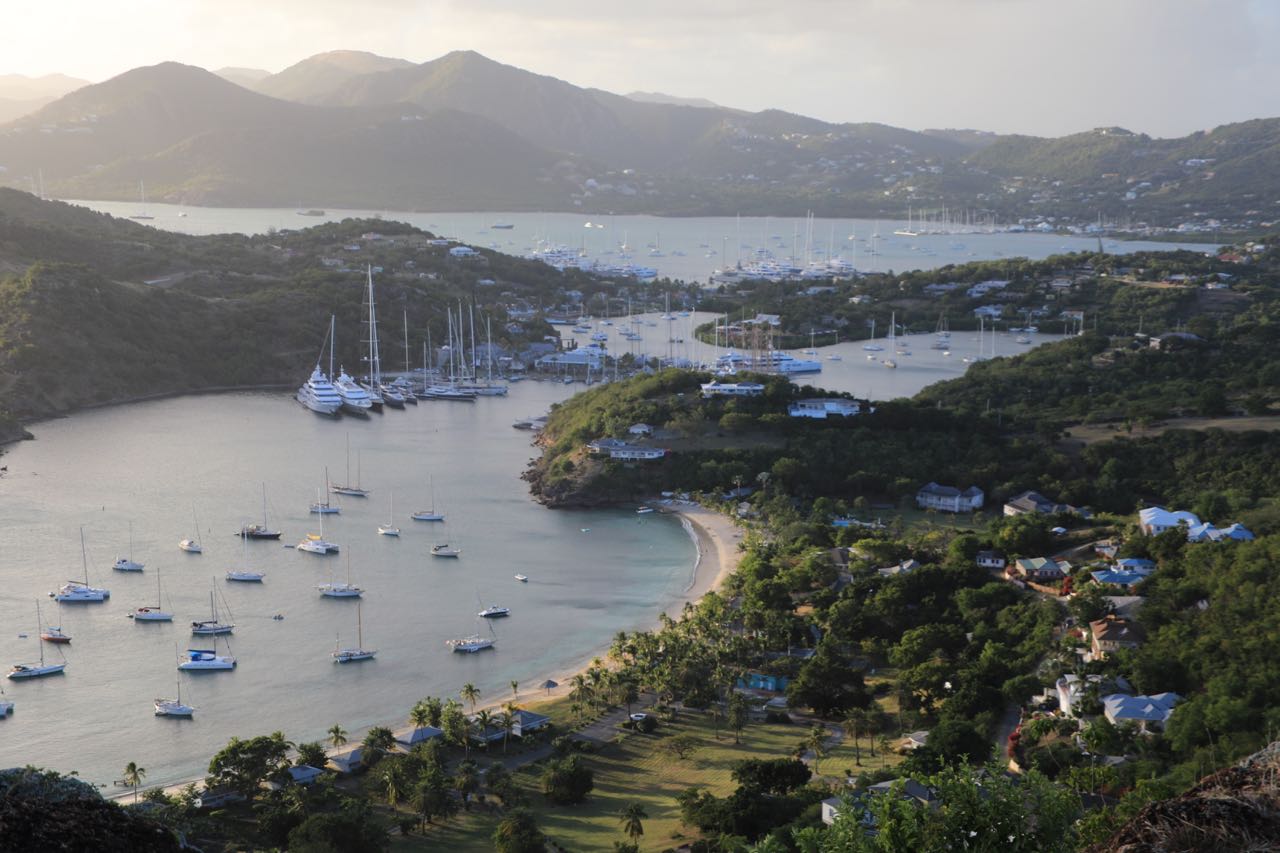 Antigua is an old British colony. Admiral Nelson spend a long time fighting wars against the French and discovered some of the best hurricane protected harbours in all of Caribbean. He build a few forts and harbours here, to be able to defend the island against the French and was very succesful. The island was at the center of the war between England and Spain and France for several hundred years, and certainly have much history to show.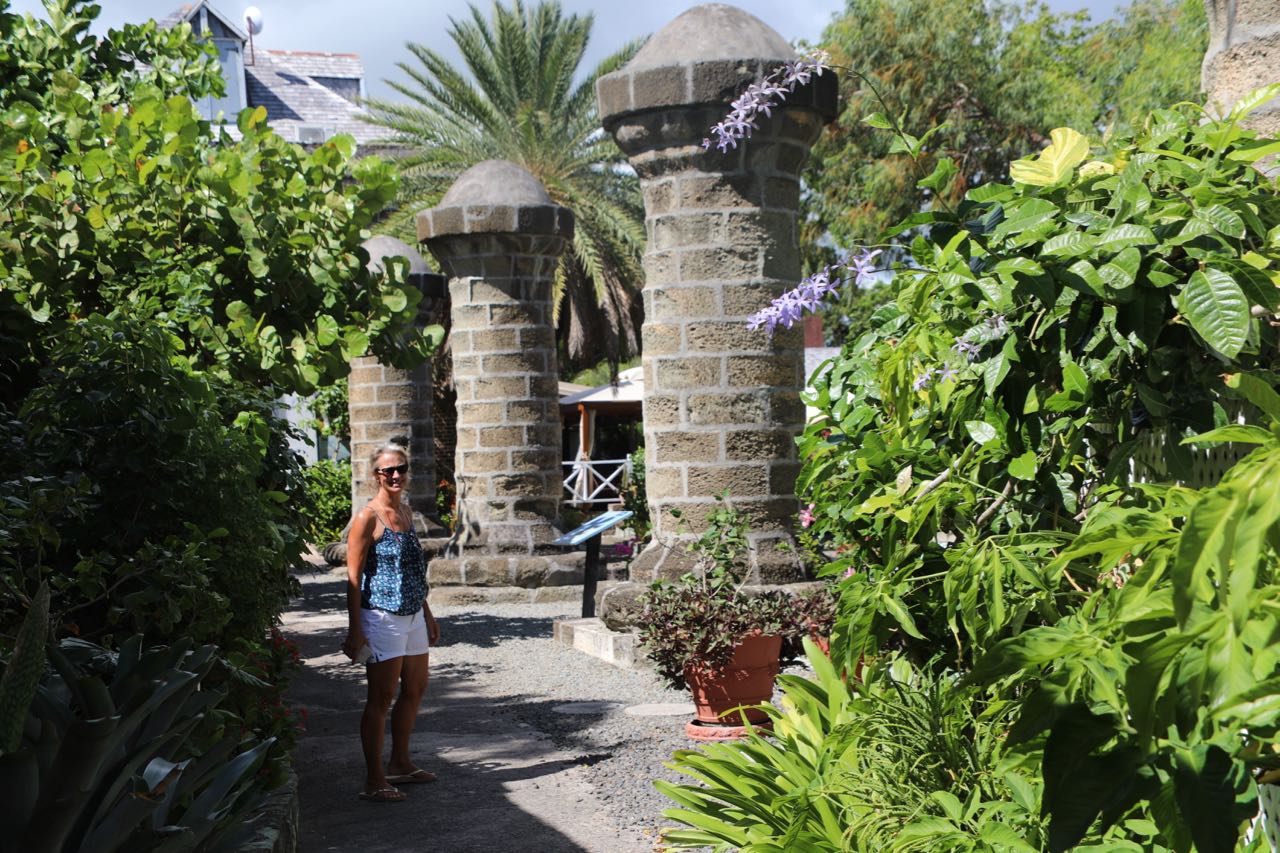 We did spend some time in English Harbour, mostly constructed by Nelson and his crew, hiding for strong winds. has been spectacular to be among the historic buildings and enjoy the same facilities as the many super yachts, which spends a lot of time in Antigua. We visited many of the beautiful beaches on the island. Pigeon Beach in Falmouth harbour is one and you should have lunch at Catherines cafe, Halfmoon Bay, where we got some of the best mahi hamburgers, in the shack on the beach. We saw the capital, St. John which is not a lot, but still a small local town with a great supermarket – Euperian.
Finally we found the real Caribbean, as we sailed up to anchor inside the reef at Green Island, where you snorkel with turtles and reef fish and the water is crystal clear. You are either looking out on the Atlantic thundering in on the reef right in front of you or you seek a bit protection for the wind and hide behind one of the small islands in the lagoon. I am mean, what not to like? You can also learn to kite surf, as Lisa and Johan, two swedish sailors, set up a kite school five years ago and they are still here! It is really good fun, so try it. Henrik and I went for it during three hours! I got hooked, but even my dear wife don't believe me, when I say that I nearly got out of the water!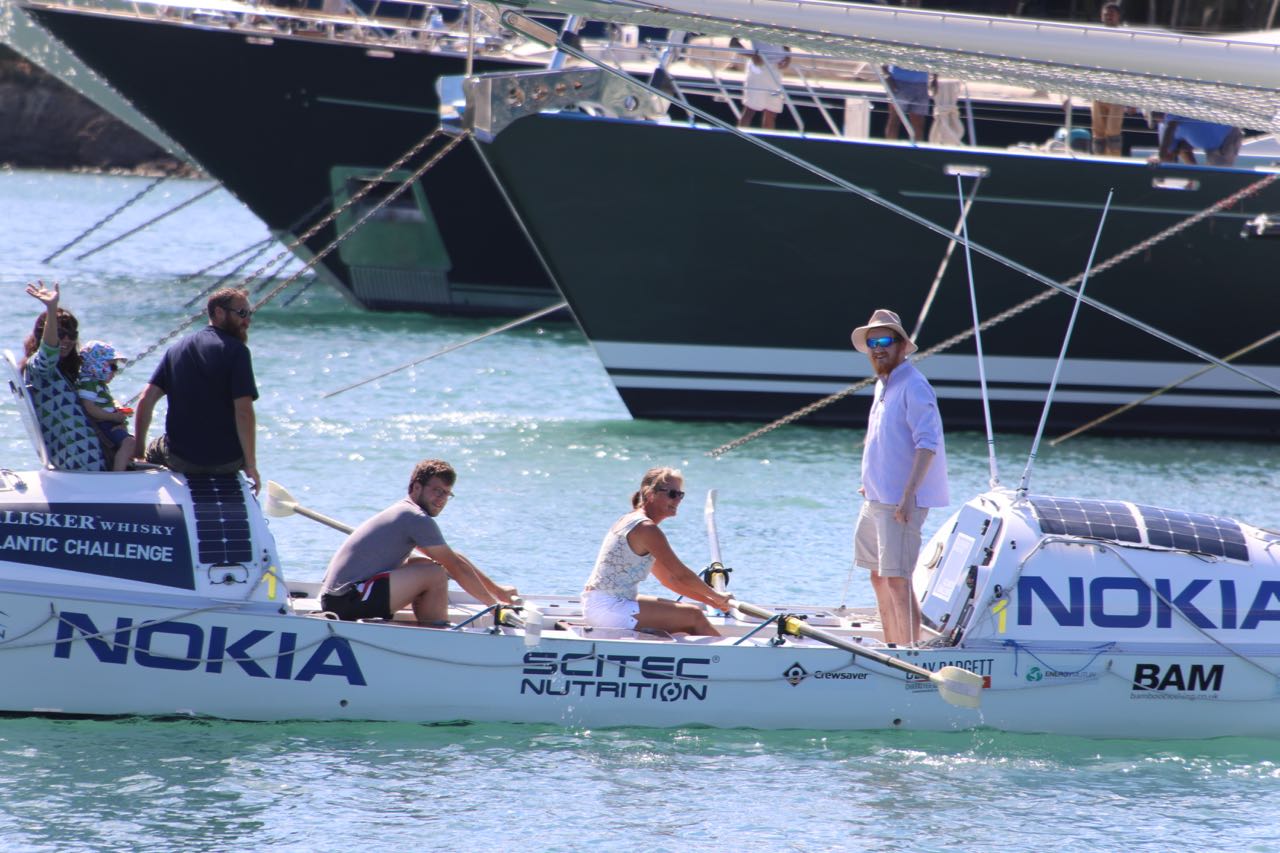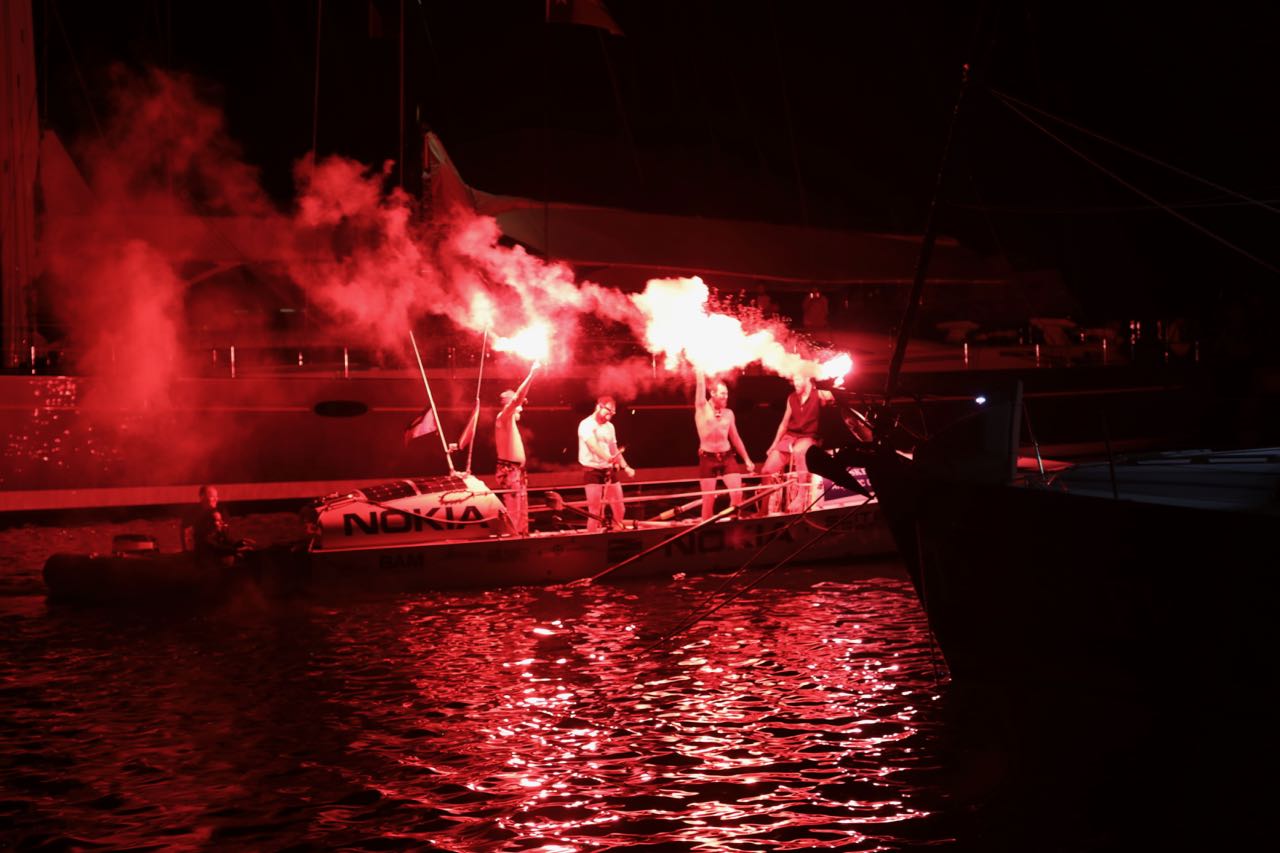 We also experienced the finish line of The Tallisker whisky rowing race across the Atlantic, which finish in English Harbour. Especially a young 19 year old guy who finished as number two, after he had been rowing for 44 days alone, comes to mind. He had capsized mid ocean 7 times and had been in two gales and 5-7 meters of waves. Yes, I thought we were crazy, but this beats everything. None of the participants I spoke with, would ever repeat this fantastic ordeal.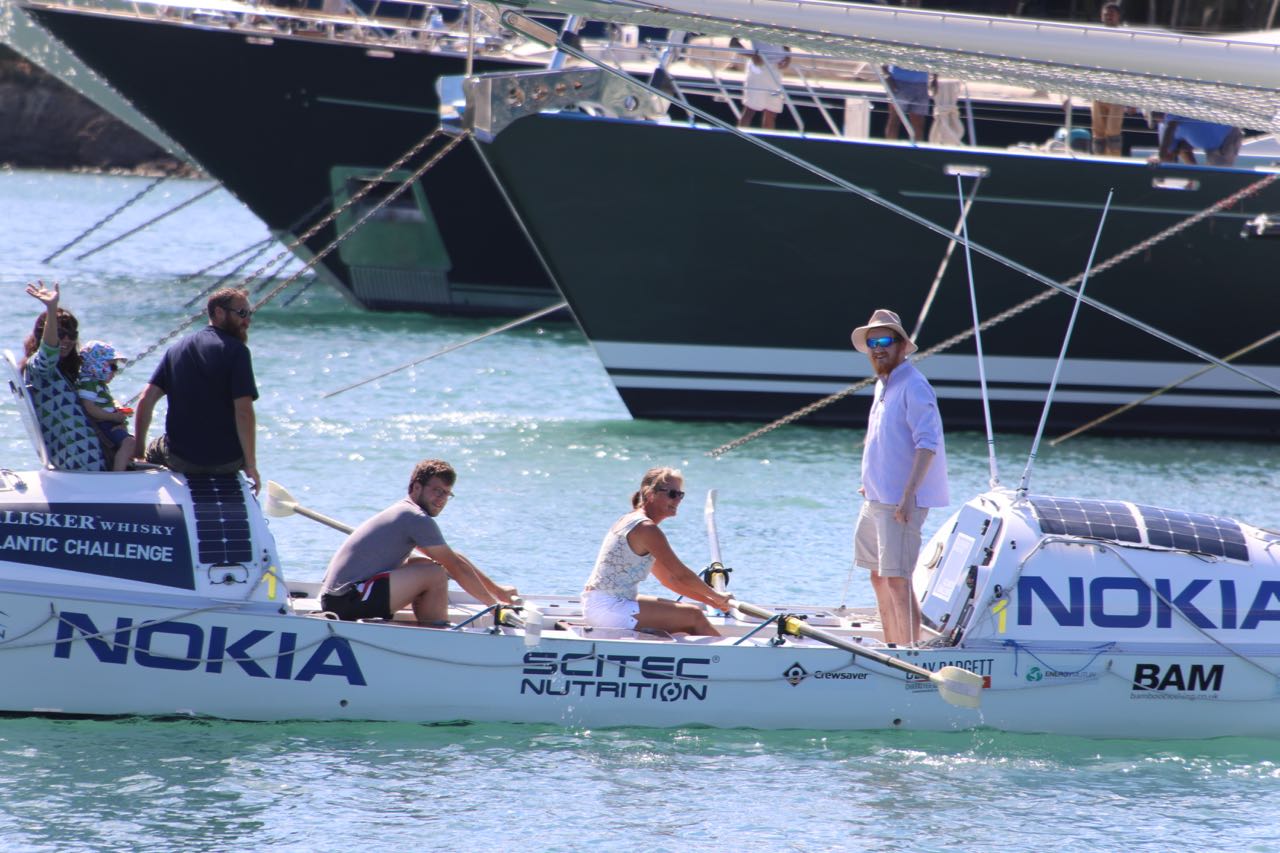 On a more spectacular note, we sailed a day with one of the super yachts which later competed in the Antigua superyacht race. Big boats and big crews, but even if we had the offer we would not exchange our double handed experience.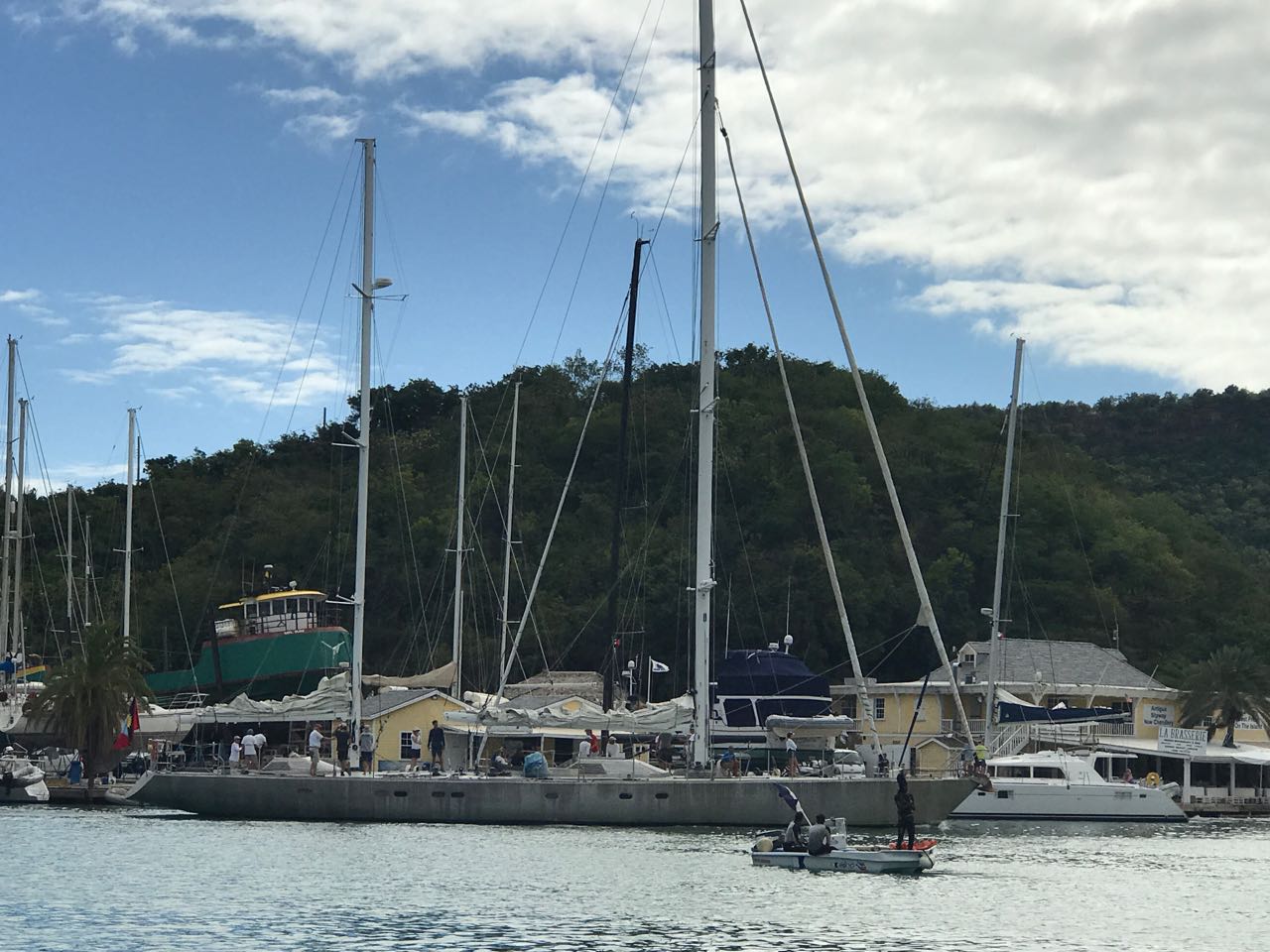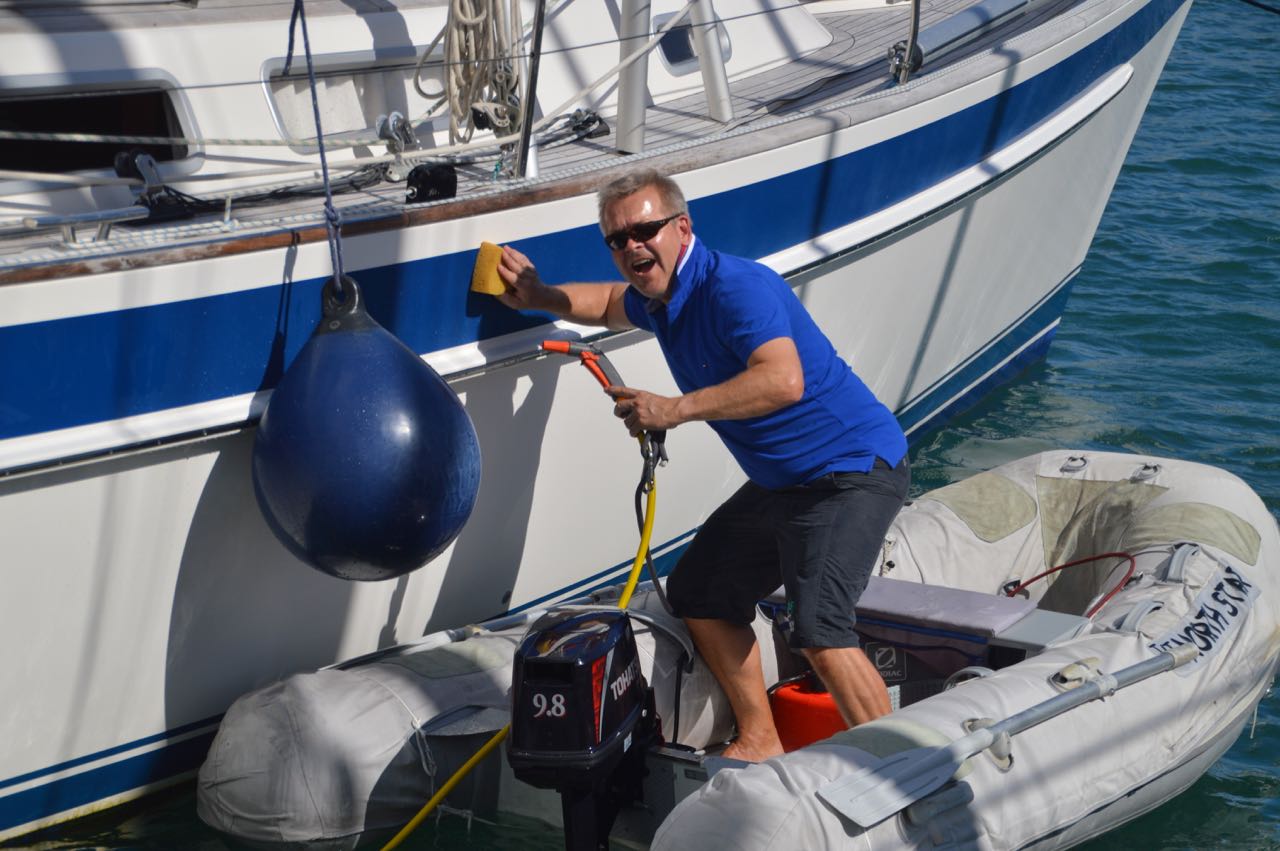 We had great visits from Denmark, where Henrik a sailing friend of ours, were on board for two weeks. Unfortunately we did not sail a lot as we first awaited our sails and then the weather prohibited us leaving the harbour. After Henrik left, Bettina and Søren visited us for a few days and again we enjoyed their company, fresh news and spareparts from Denmark.
We also met with Peter and Rosie, a sailing couple which we first met during the ARC Baltic. They run a super yacht and spend five months a year in and around Antigua. A big thank you to them for their valuable advice on what to do and see on this island.
But now it is time to move again and we were succesfull checking out and are now on our way to the most devastated island over here, after the two hurricanes in September. But even so, we want to visit Barbuda in order to support the island and see one of the most beautiful beaches in the world.
We arrived early afternoon to the most beautiful beach and the cleanest clearest water we have ever seen. The arriving bay is immense and the water was behaving.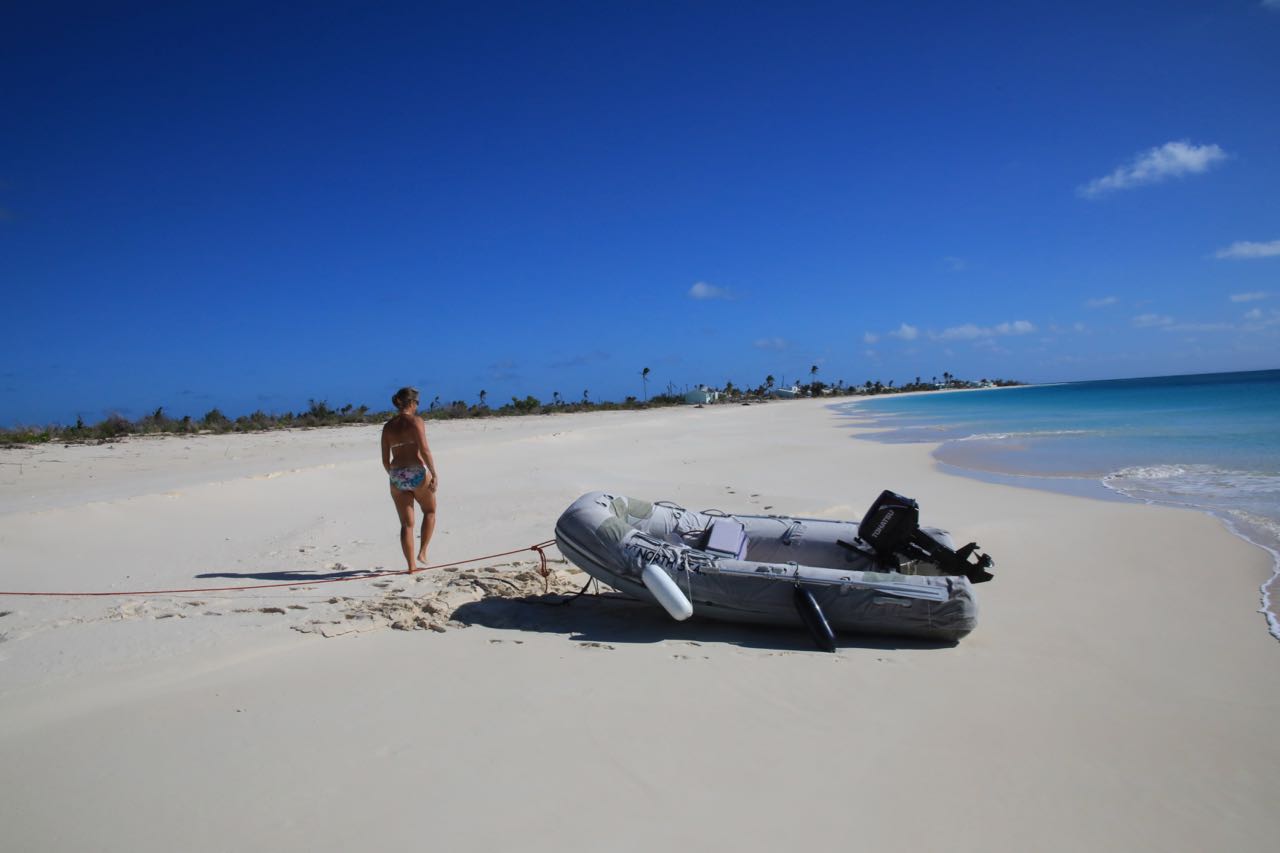 When you come ashore you understand why people have left the island and it will take sometime before it become inhabited again. But look at the pictures below, it speaks better than our words.