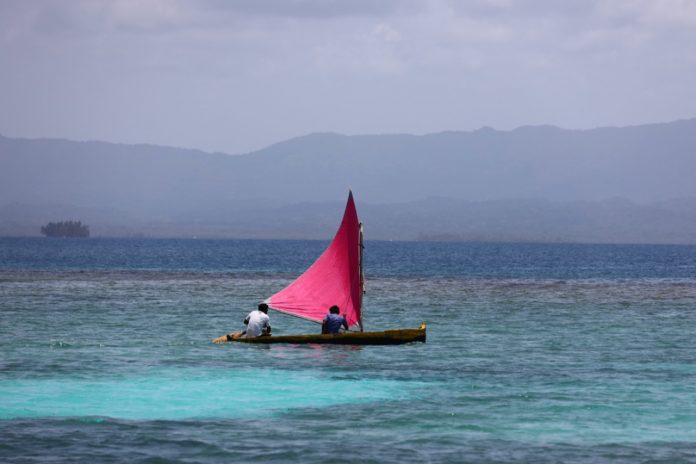 It was a tremendous feeling of accomplishments to arrive into Shelter Bay in Panama after 780 nm and called first Christobal Control tower on vhf channel 12 and then Shelter Bay Marina at 14.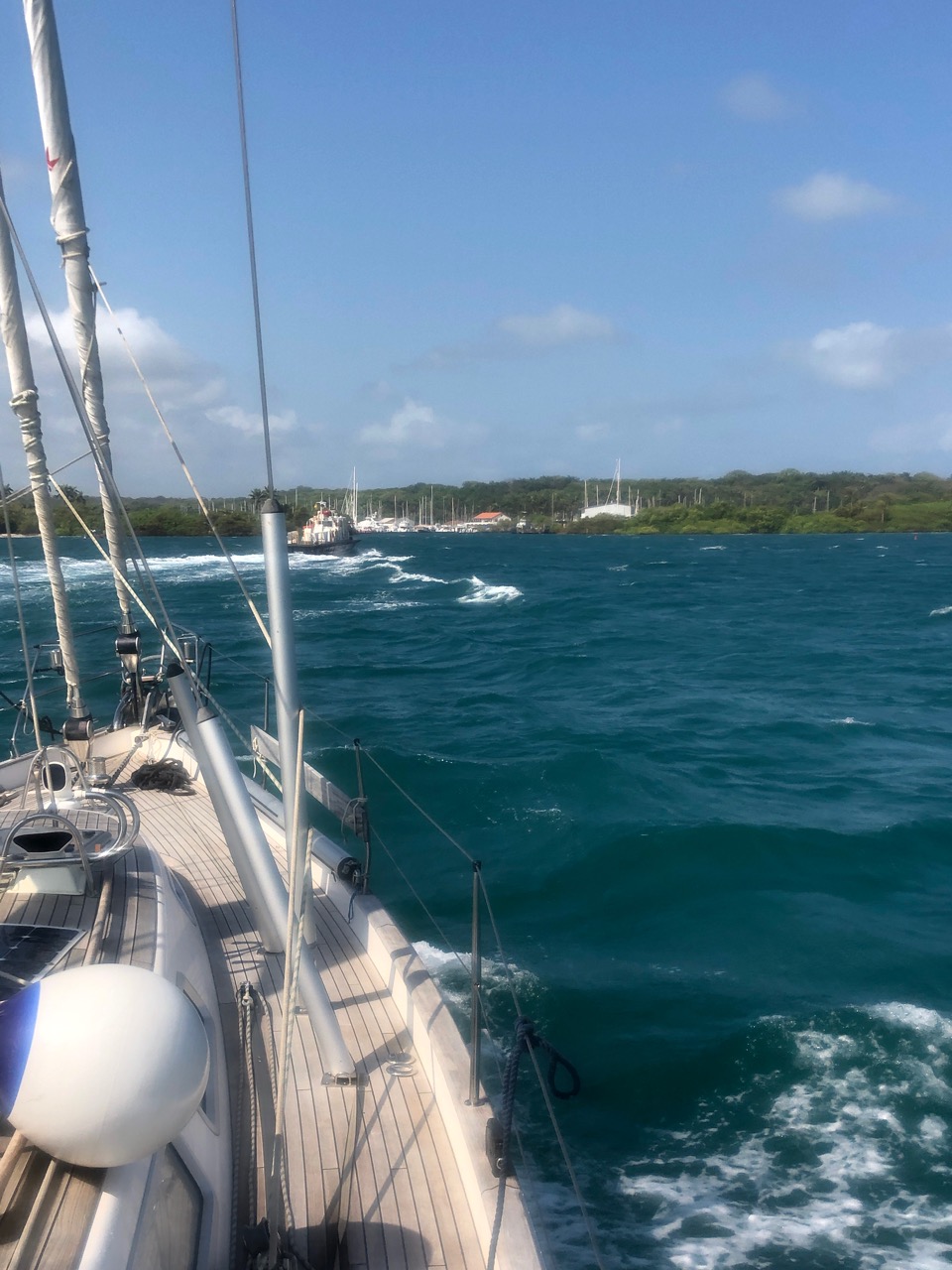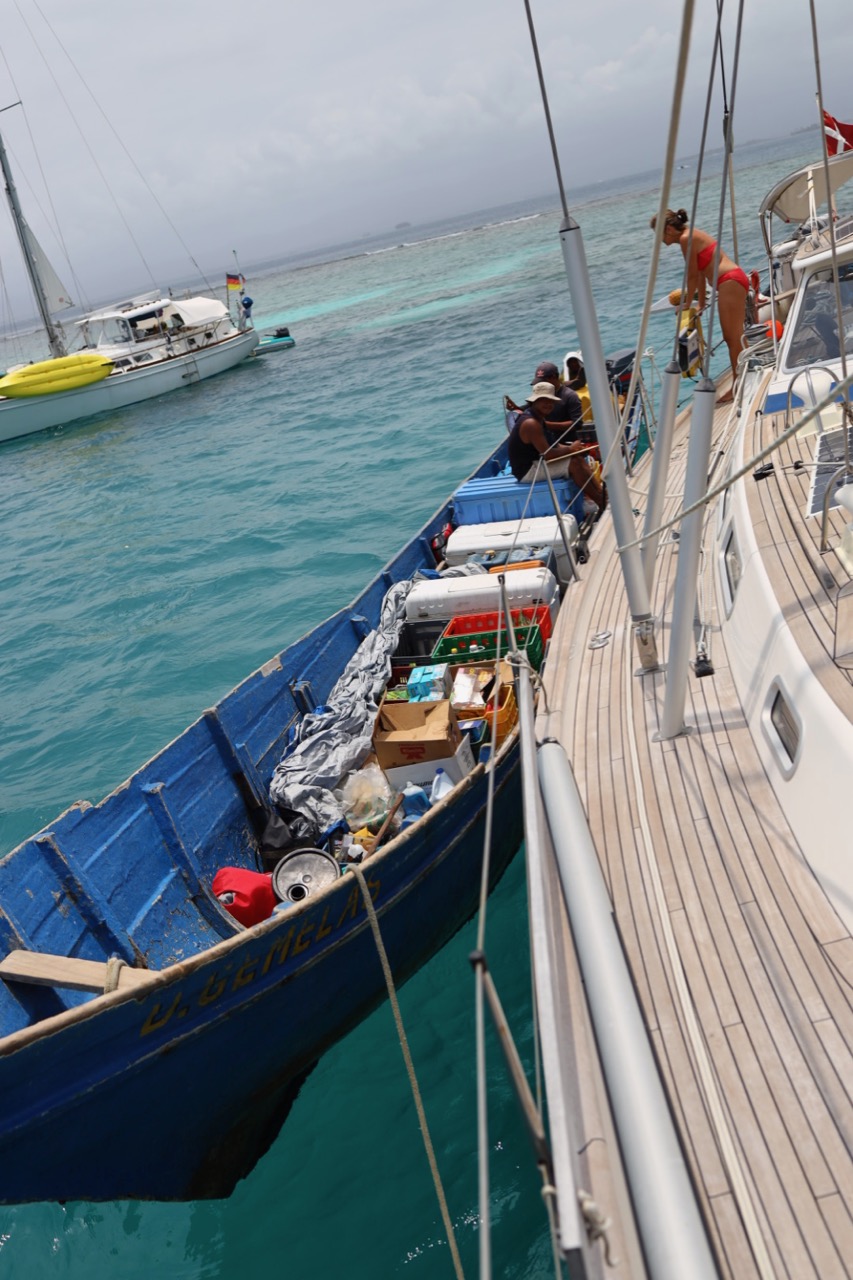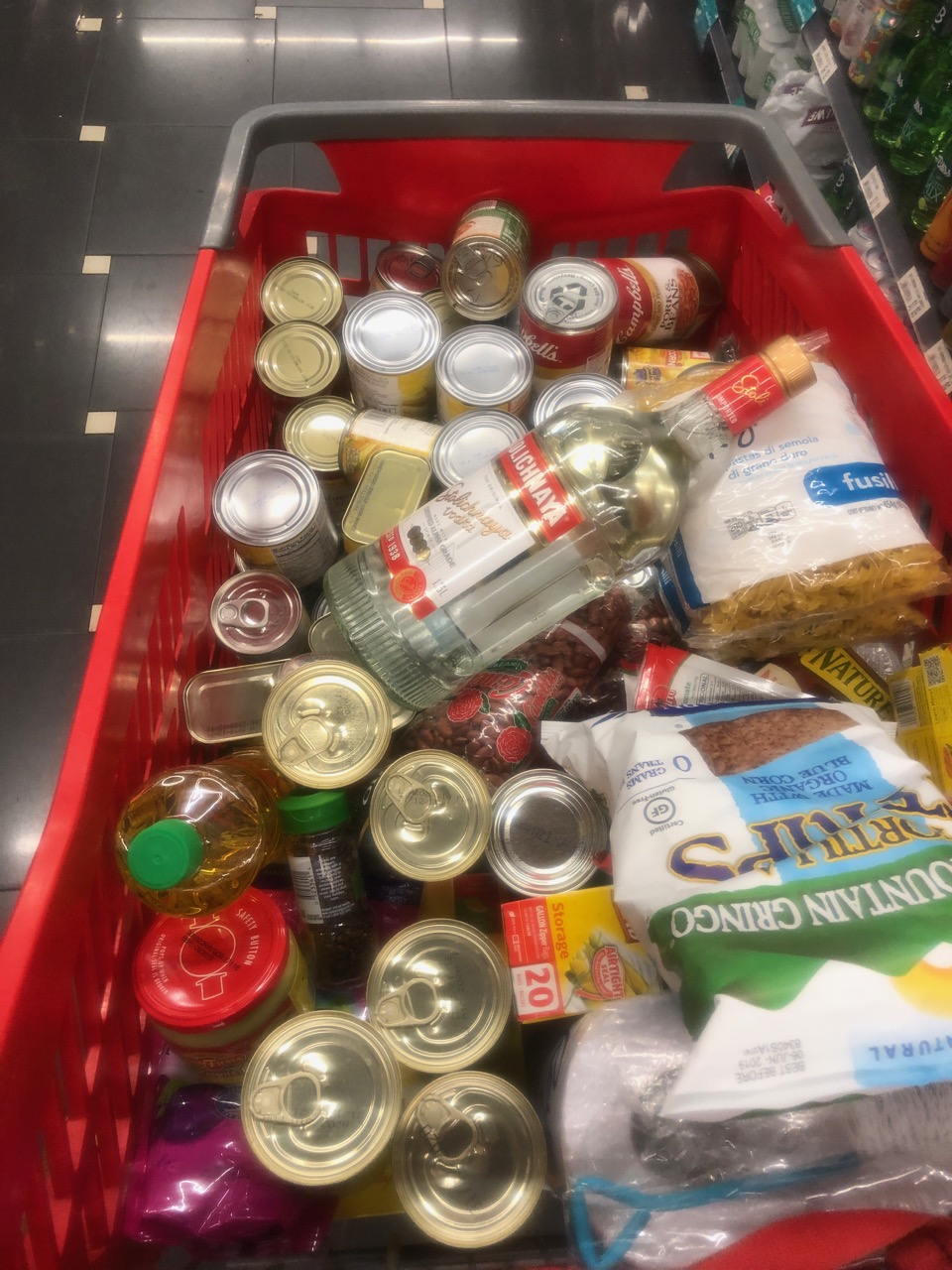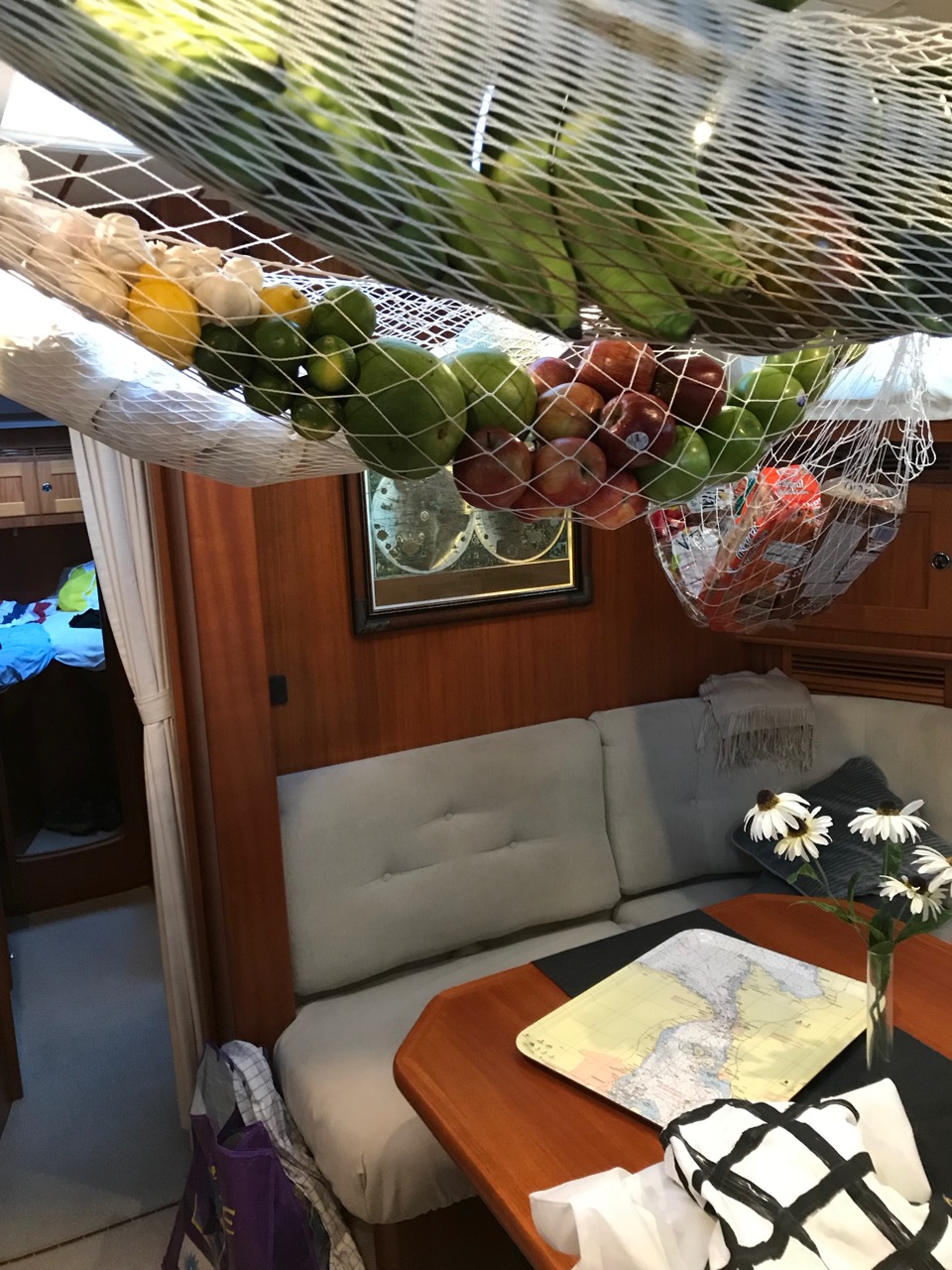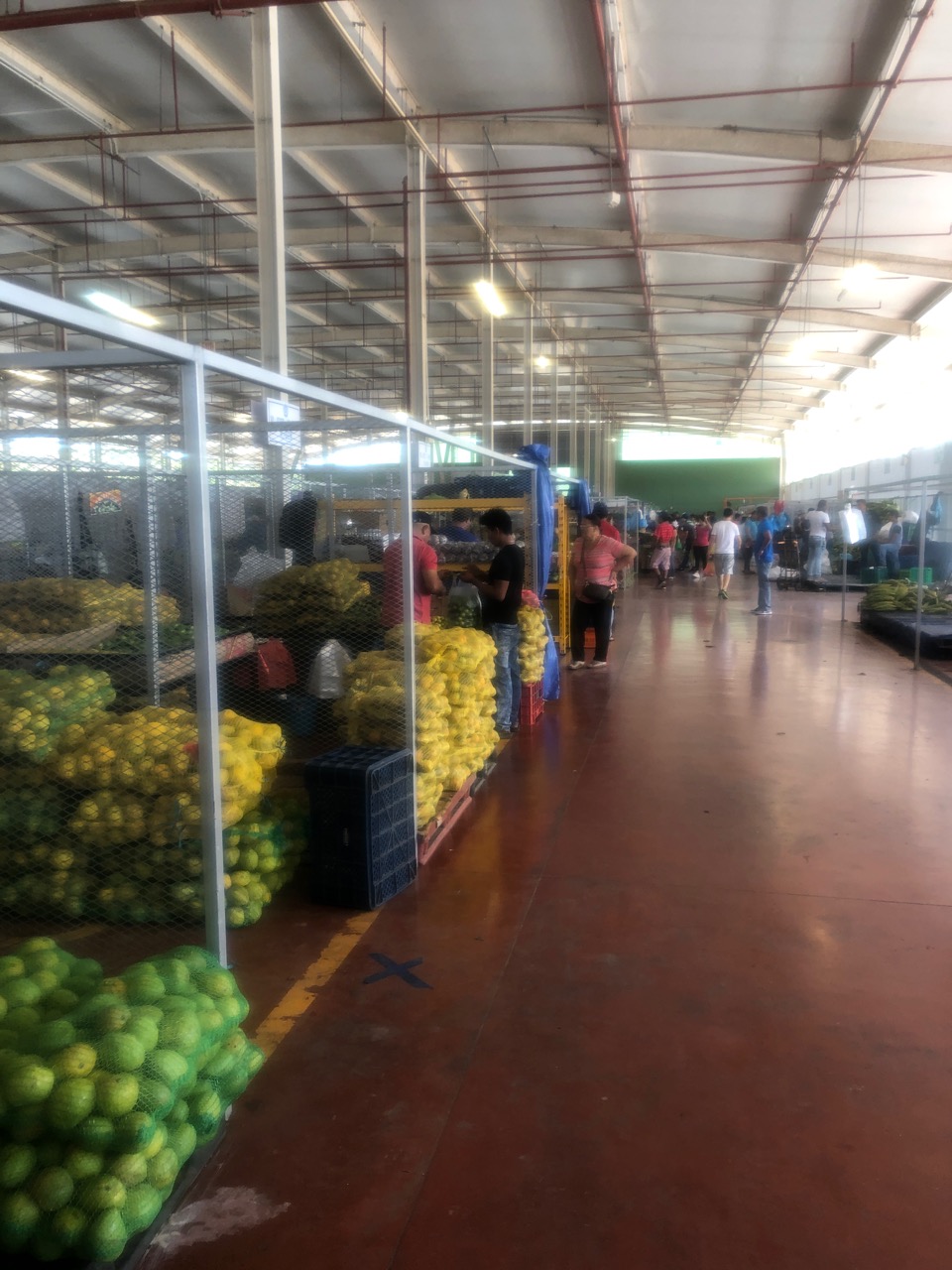 We had been talking, planing and dreaming about this, for so long.
We were awaited as we had reserved and received a very pleasant welcome. We did hire an agent Roy Bravo, who is also the agent of the World ARC fleet and did help us in so many ways. Can you do it yourself, yes some does but in South America a local representative is often very helpful to avoid the worse pitfalls. And Roy is good, he knows his stuff.
Shelter Bay is a kaleidoscope of sailors from around the world. All have sailed a long way to get here and all are good sailors, because else they would have given up long ago. There is a great restaurant, bar, swimmingpool and a twice a day bus to Colon for the provisioning for the long trip to Tahiti. So it is a nice place to make friends, get ready and relax for a week or two. Most hang out a while and most are waiting for crew and spareparts.
We welcomed a very good friend, who was going to sail to Galapagos with us, did our provisioning, relaxed and sailed back up to the Sant Blas island for a week, while we waited for our slot time to go through the Canal.
As you can see on the pictures from San Blas Islands, it is paradis – it is exactly what most people imagine before the visit the Caribbean for the first time.. We visited Cayos Chichime, Coco Banderas, and East Hollandaise and enjoyed the swimming, the sea turtles the lobsters and just being in Paradis with no communication to the outer world.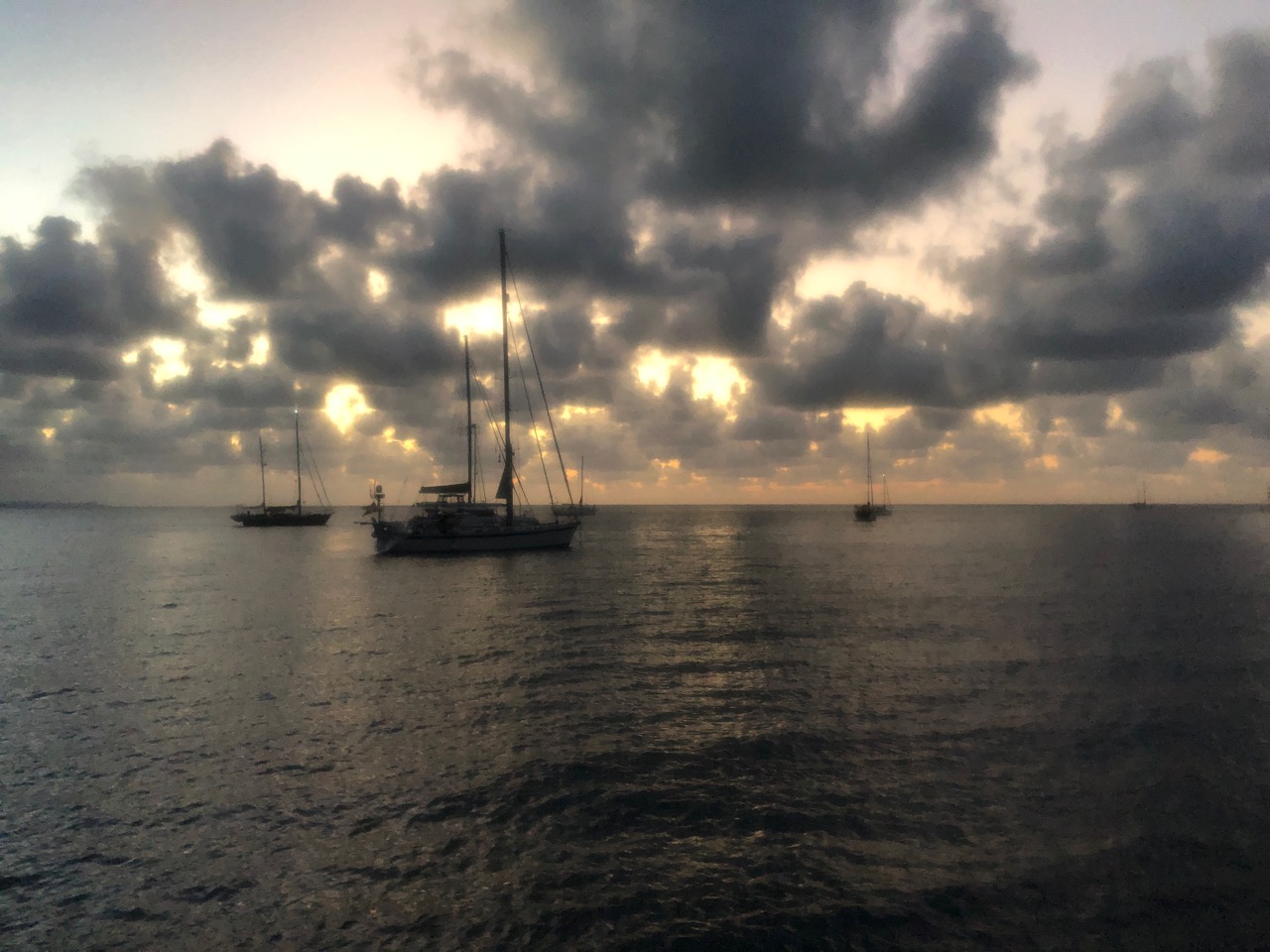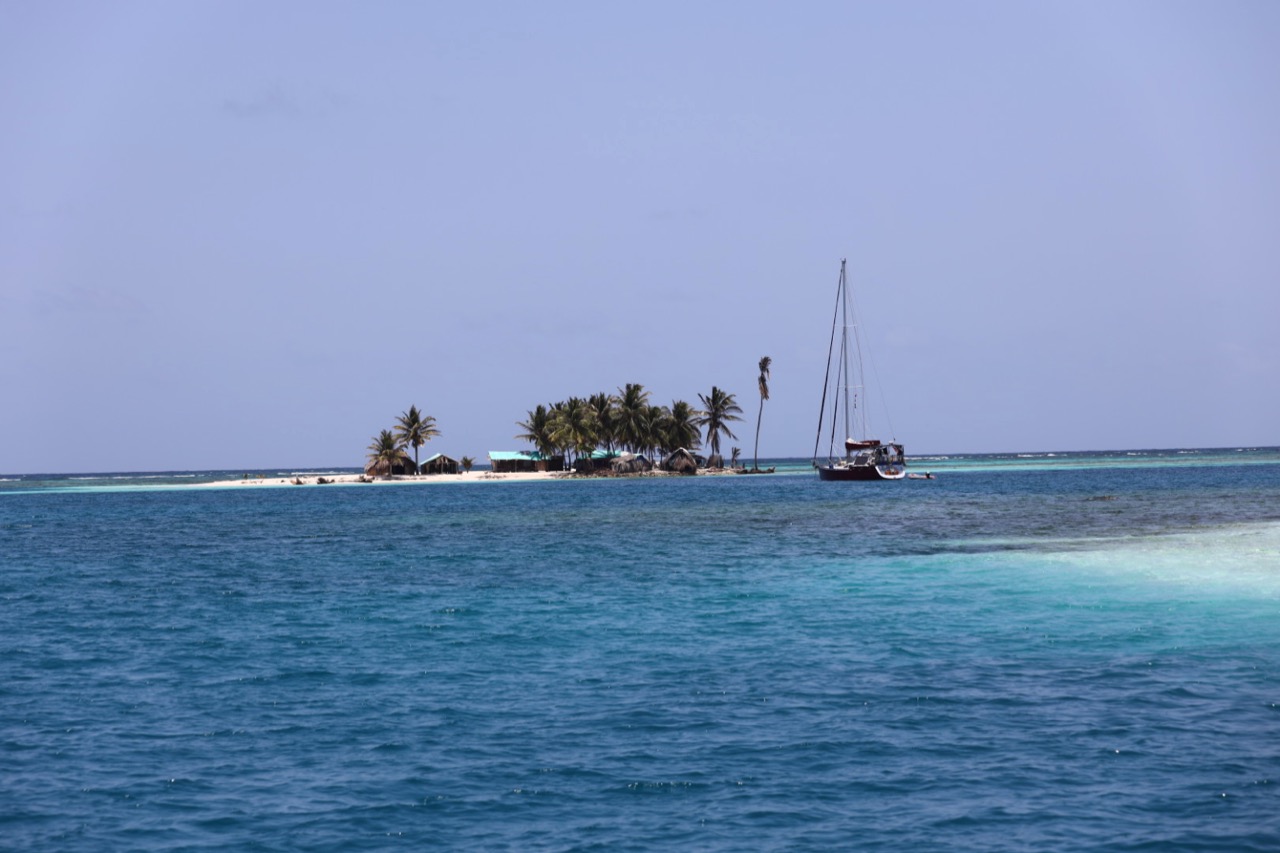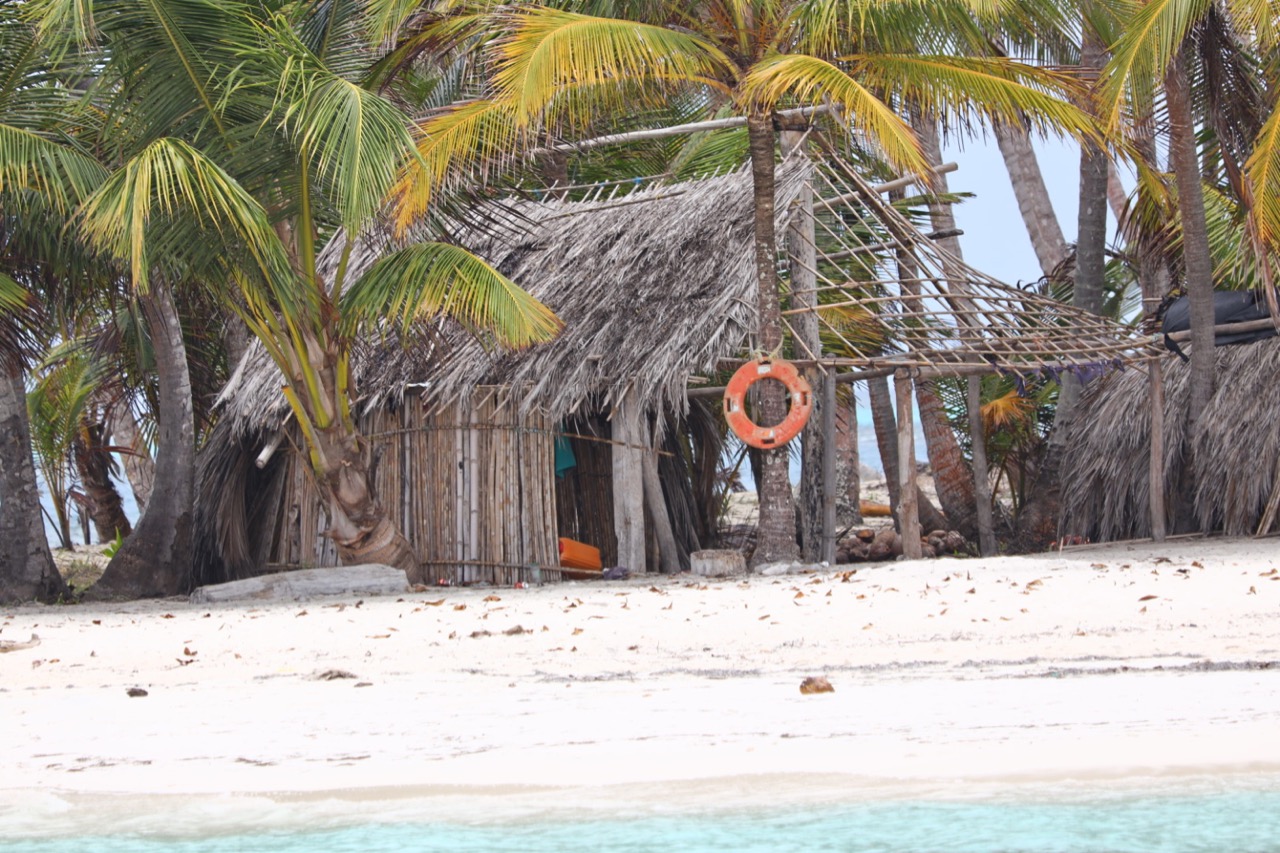 You need to buy the Panama Guide and the digital maps from Eric Bauhaus, as these are the only maps which takes you around the reef safely. Lots of stories of ship wrecked sailors, so be safe and follow the instructions.
We did all our check in for immigration and custom in Shelter Bay, including the Cruising Permit and Immigration. You can also just go there and stay for up to 72 hours or you can sail to Puerto Linton for immigration and take the bus to Portobello for the cruising permit. Both works well and depends on your agenda.
On the 30th we had arrived back to Shelter Bay and the big day for the crossing had arrived. We started the morning with Fumigation of the boat. It was Roy our agent which arranged this for 150 usd and it was done with smoke. If you do not have a certificate when you arrive in Galapagos it is done with spray and it sticks. So get it done in Panama! Then a couple of good friends and fellow sailors from Loki arrived to act as line handlers and the the big lines and fenders. By 1430 we were out in the bay, awaiting the advisor for the crossing.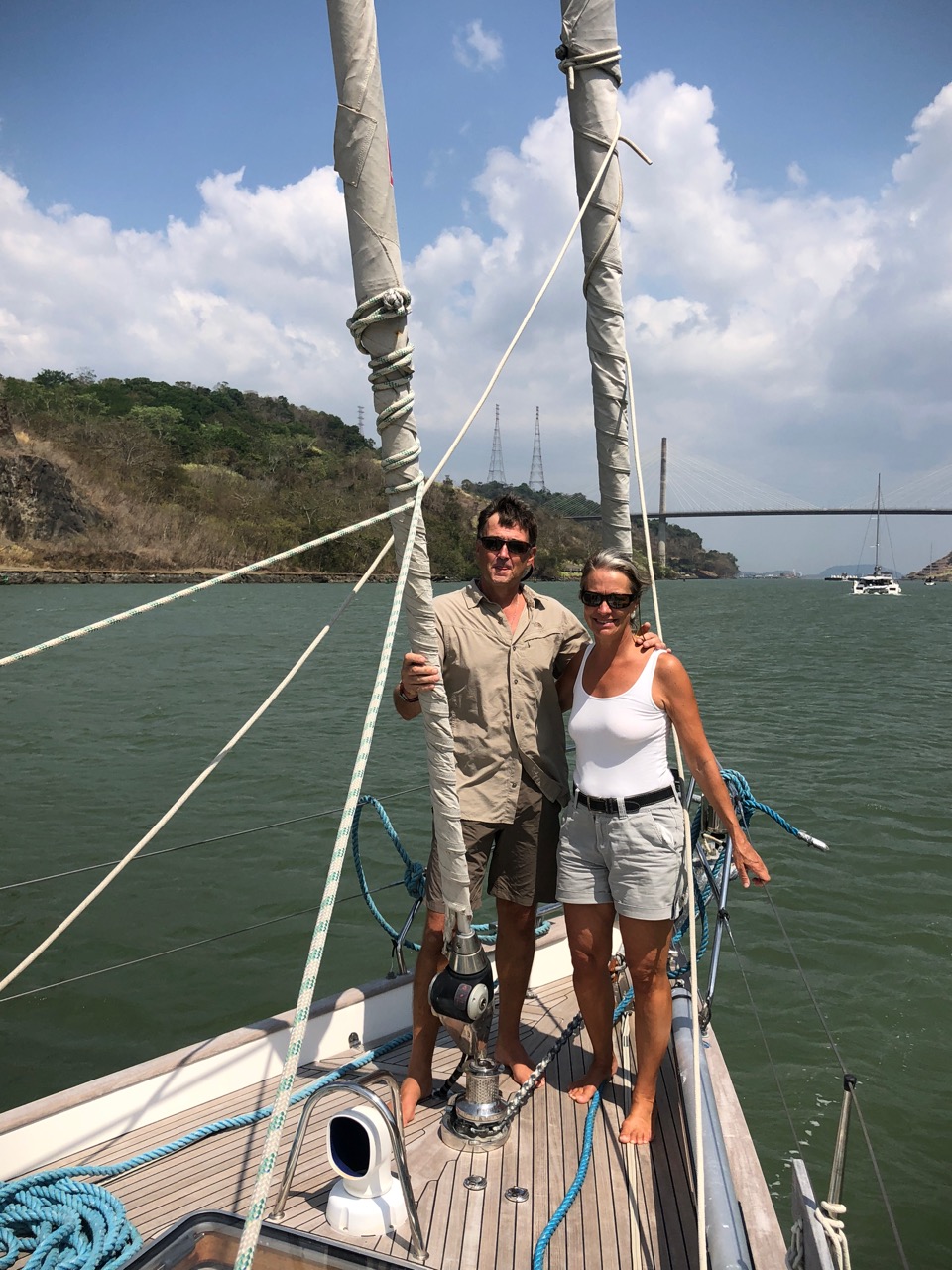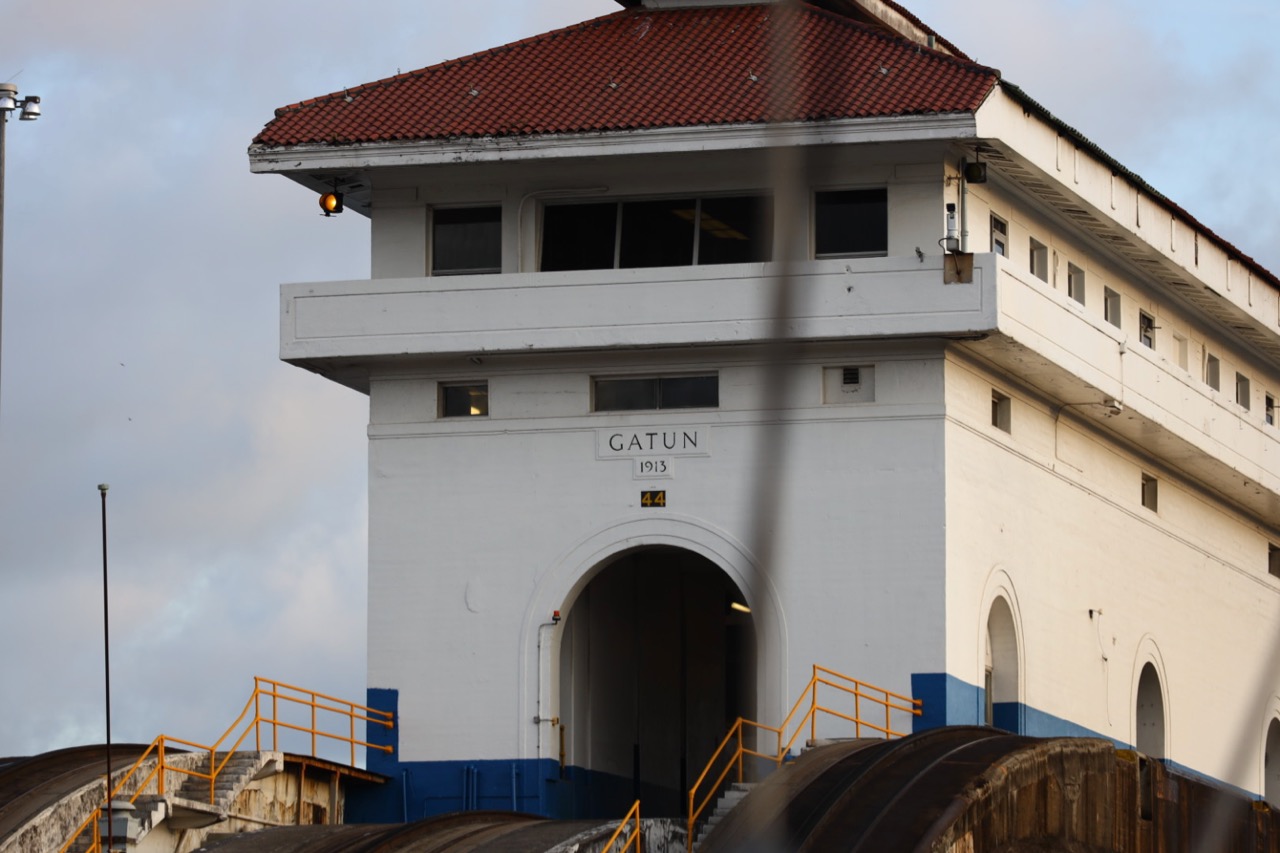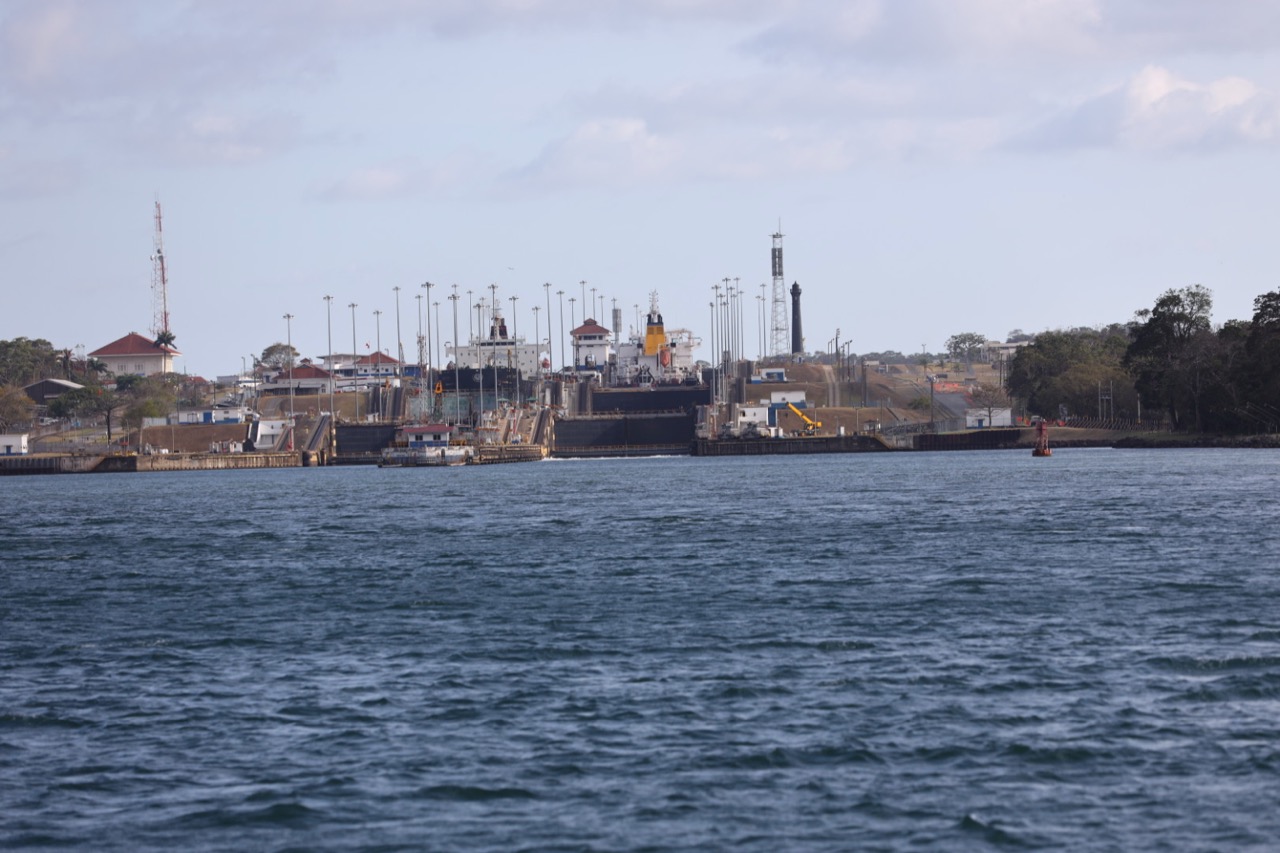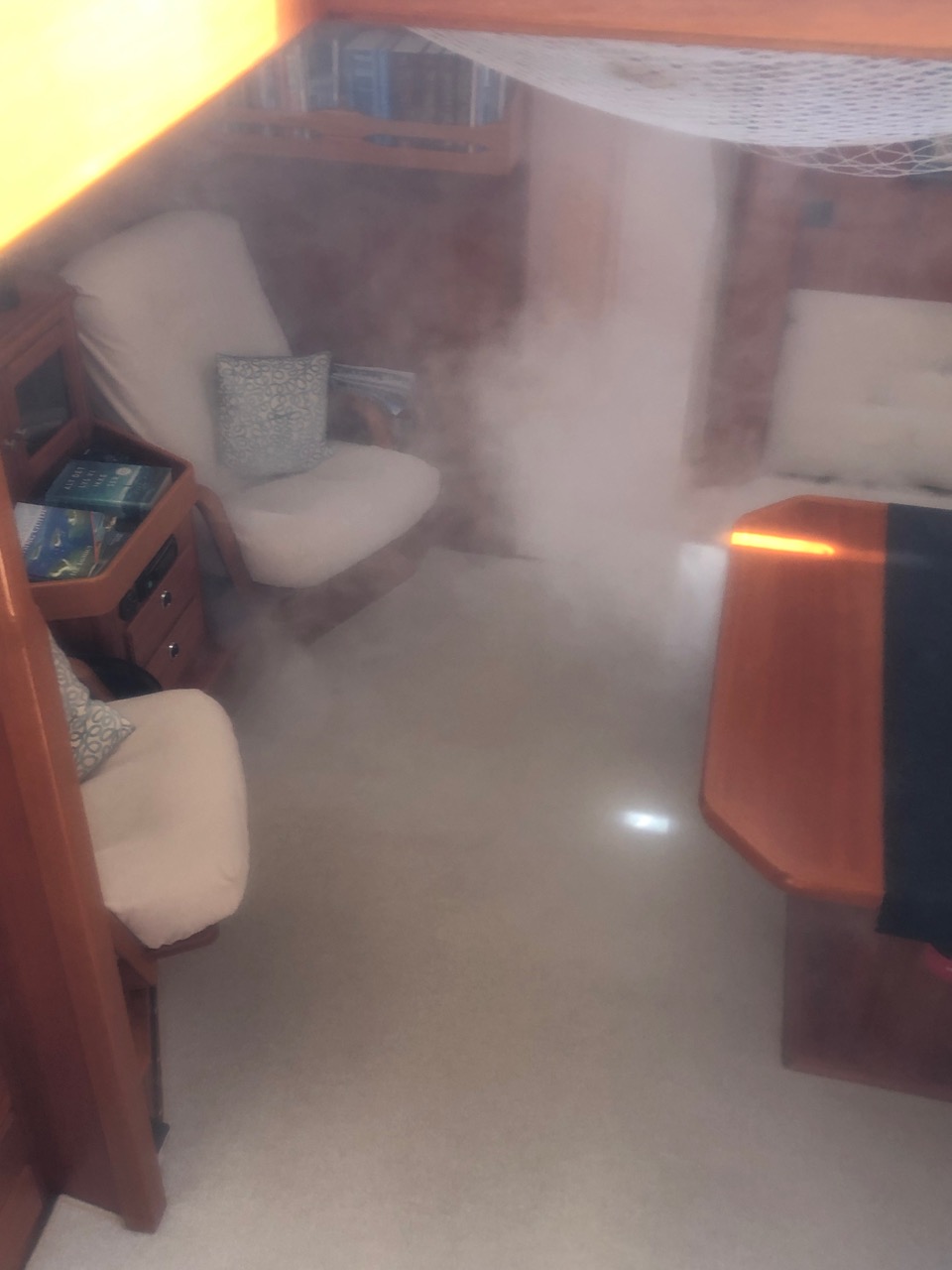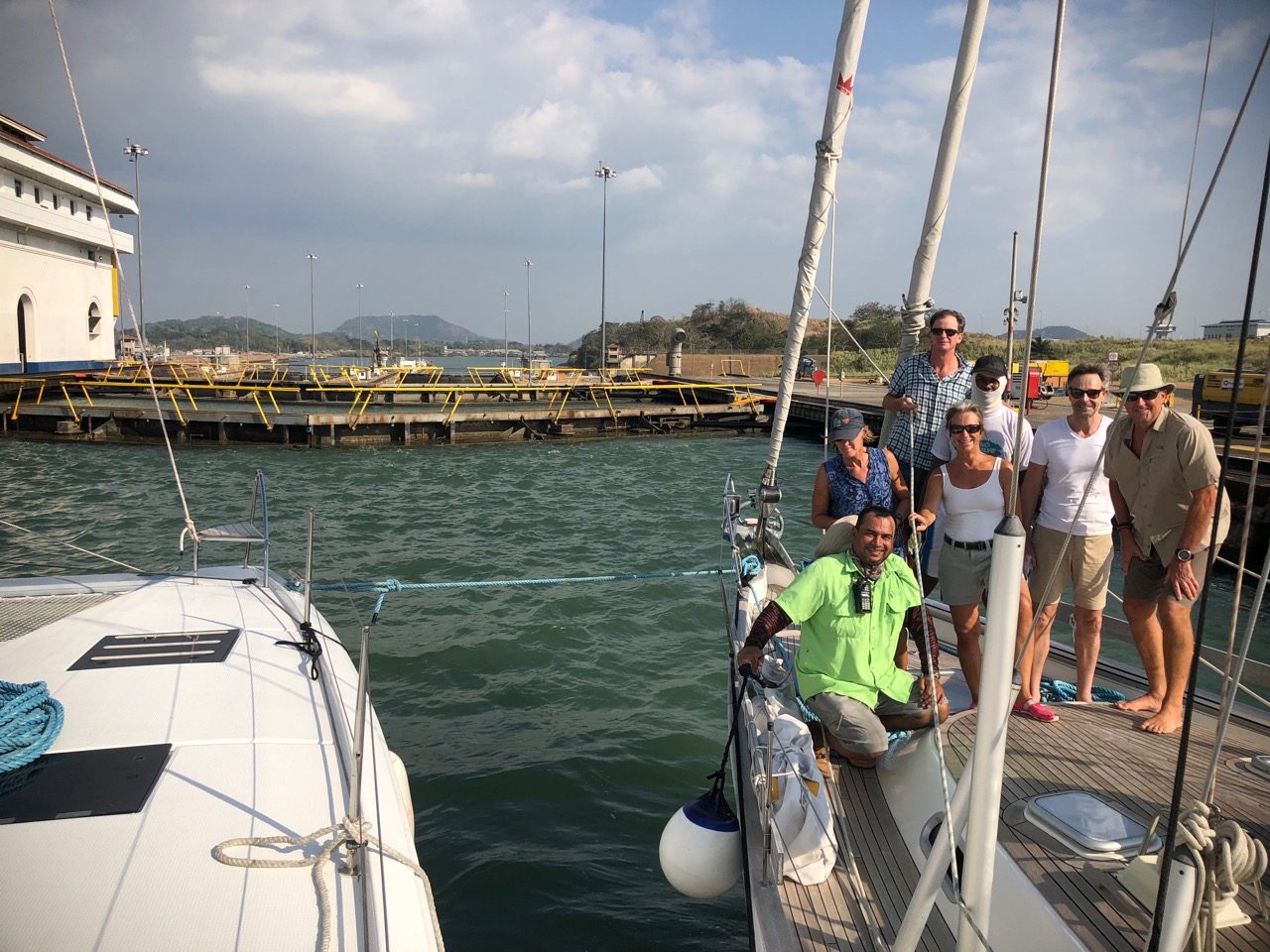 After a small delay it all went really well. The tension on the boat faded away and we realised all that it was happening. The transit from one world to another, we were crossing the line for sailors. Those who have sailed the pacific and those who have not – yes it was a really big moment. We were rafted up three boats together just befor the Gatun Lock, with a big Catamaran in the middle – a very good sailor, who took us through the locks very safely. By 2230 we were on a bouy in the man made freshwater reservoir Gatun Lake and enjoyed the sounds from the loud monkeys and watched the crocodiles – no one felt the need for a swim during the warm moonlight night.
It was impressive to go through this massive construction site, which cost a bankruptcy in France, and 22.000 peoples dead before it was finished. Finally at the beginning of the last century, the American President Roosevelt I, saw the strategic importance of the channel and made a deal with the Panamanien resistant movement against Columbia and helped them become independent. He then acquired the rights to build the channel rather inexpensive and keep it as American soil for 110 years and before actually according to the original contract to hand it over to the State of Panama a few years ago, in 1999. 
The big challenges in the beginning was the big Culebra Cut before the Pacific locks, Miraflores, where the channel had to cut through massive granit hills and of course yellow fever and Malaria.
It is one of the big wonders of the world and during the last years, it has further been expanded to another set of even wider locks, so today the traffic is expanded to more than a million ships a year.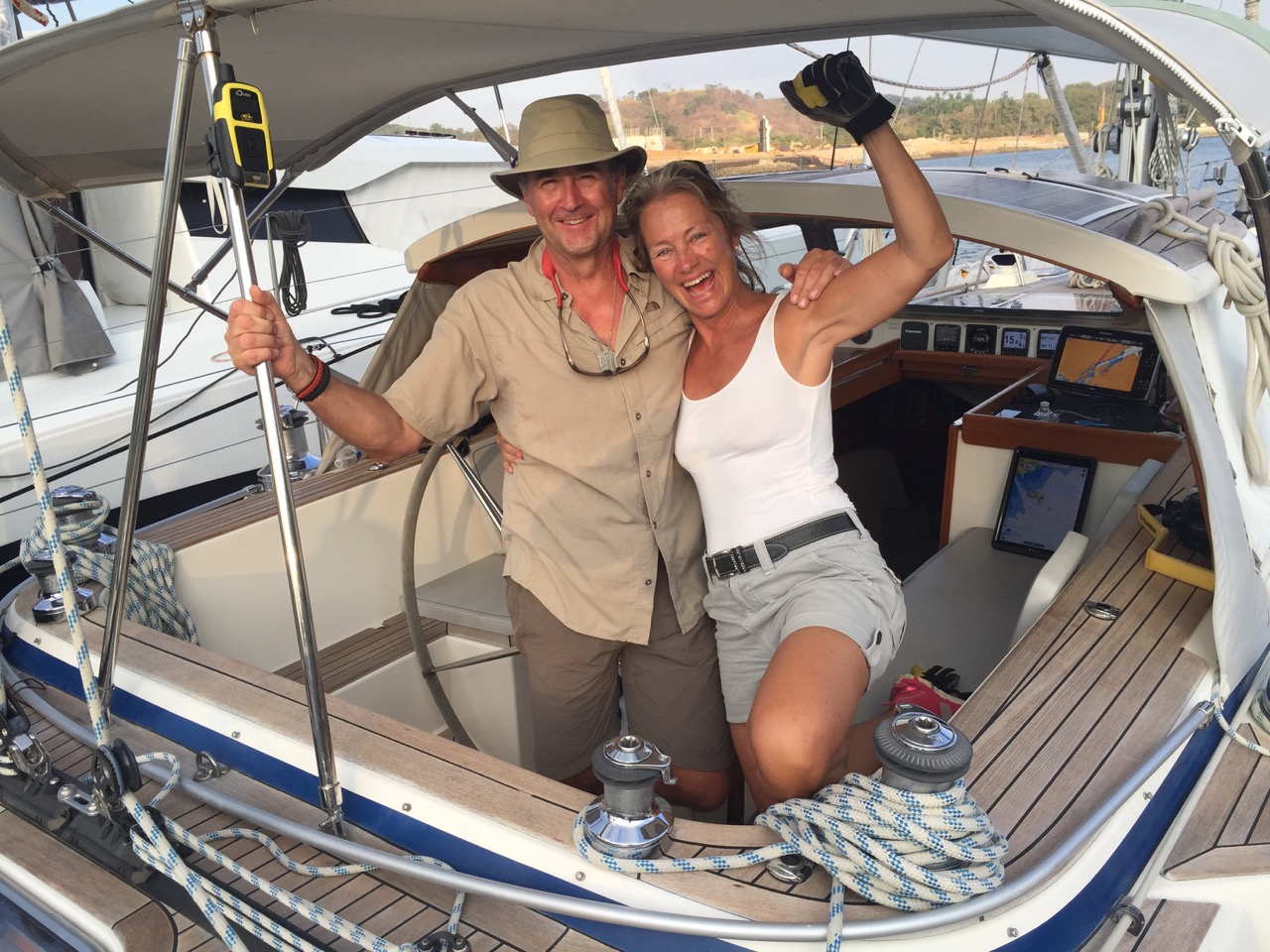 For us, to finally stand on top of North Star and look out of the last of the Miraflores chambers and see the Pacific ocean, was a fulfilment of a dream we have dreamt for a long time. Right there the real adventure started and the challenges for a cruising sailor multiplied. What a wonderful opportunity to be allowed to grasp.
Shortly we checked into La Placida Marina and prepared us for a few days sightseeing in Panama City, and the final repairs and provisioning before setting out into the big blue.
Service information:
We did buy a number of things in Flamingo Bay, where also the Flamingo Marina is. It is about ten minutes in taxi from La Placida. Chandlery and electronics were available and everything can be shipped in from US in a week. There is also a provision shop for boats, where you can but lots of speciality food we had not seen in a while. There is a market about an hour in a taxi from the marina, where you can buy eggs, veggies and fruits fresh from the farm – none refrigerated and a great shopping center and super market REYS. I would think there were 250 different shops and no shortage of variety. We ended up buying most of our stuff in Bonaire, Shelter Bay and Panama City for mostly the fresh stuff.