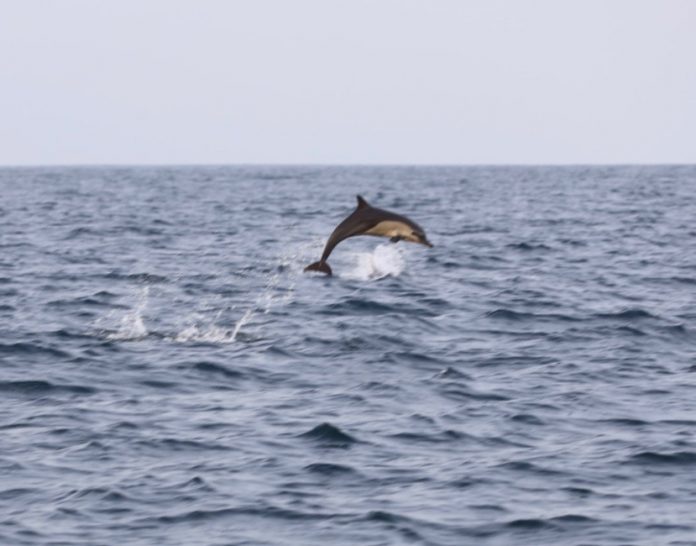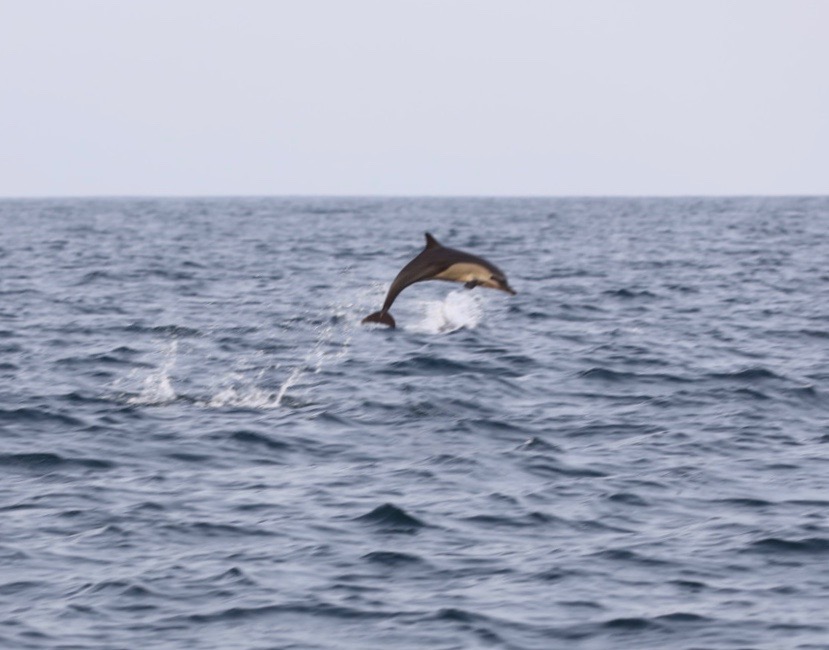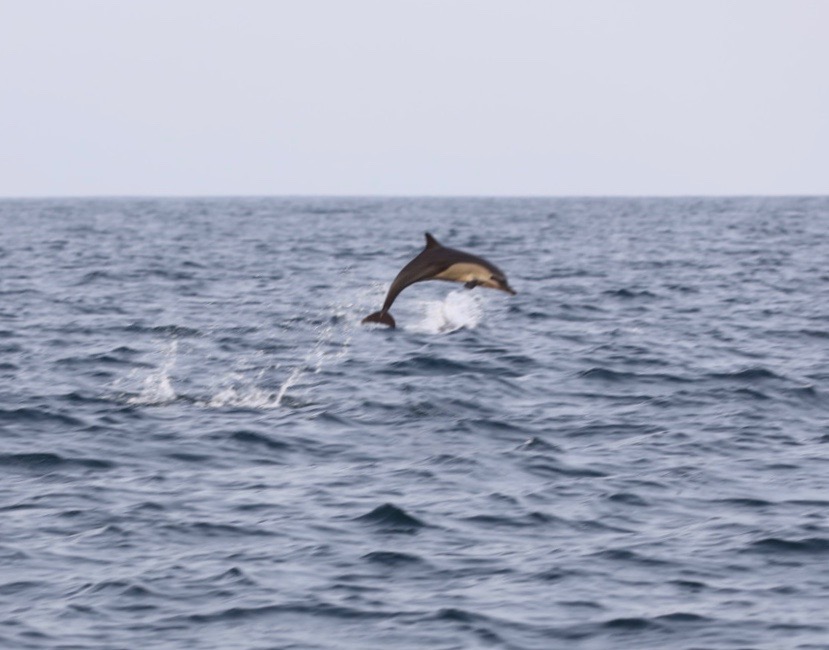 The watch has just changed and Marie has briefed me and gone to her bunk and I have taken over the night watch from 12-4 in the early hours. The breeze comes from SE and we are sailing with 6.5 knots towards SW – The Enchanted Islands, Galapagos. The night is tropical and magical. Stars above, fire in the water and a lonely moon trying to keep up, but slowly fading. A couple of miles out, I can see the comforting green light from Greyhounds top lantern – and that is about it. It is vast and deserted, except of course for the crazy wildlife under the calm sea floor. I hear the occasional noise from a flying fish arriving on the deck and I nod good evening to six red-footed boobies, sitting on the anchor in front of the boat; hitch hiking through the night. They are sound a sleep and once in a while, one of them looses balance and fly around the boat and take up there spot again, and sleep. I am truly blessed, that I get to experience nights like this.
It is now the second night of the pleasant ones and North Star have excelled on an South easterly wind on her left shoulder for about 48 hours and she is enjoying every moment. Our first days were windless and when the wind arrived it was on the nose! It felt like Mother Nature had decided, that we were not allowed to visit these old islands, and they were still moving around as it was believed, when they were first discovered by a Bishop from Panama. Yes you are right he was just not a great navigator…They have actually been there for millions of years and the first islands, products of volcanos, have already disapeared under the surface. We are sailing on top of the Nazca Plate, a teutonic plate, creating a lot of noise in the areas. The latest was as late as 2009, right in the middle of Galapagos, where one of the volcanos erupted and that is also how the 30 Galapagos islands was created some millions of years ago.
Anyway, back to sailing. Our noon runs (miles sailed from noon to noon) have improved from 125 to the latest of 165, and this current run will be even longer, so we have started to look out for the islands, in spite of our 135 nm to go! It is going to be good to feel land again and have a cold beer, even though we had half a beer and steaks for dinner tonight in celebration of our equator crossing tomorrow morning, where King Neptun will visits us and see if we are worthy of passing into his kingdom.
Yes, even though nothing happens for hours or days, when you sail across an ocean, something happens all the time. And if nothing happens you make something happen – like nothing, for a while. And nothing or action in slow motion is something we are not too used to, living in our current world.
So there you have it and when we reach Galapagos we will upload pictures of our six red footed boobies and save our 100 usd for the tour going to see them in the wild. We have seen them for 24 hours right in front of us.