A slowboat to the world - follow S/Y North Star and The Graven Family on adventure
We are creating this site to share information about the rewards and the challenges involved in navigating a sailboat around in the world. We have been sailing the last 30 years, but have sailed further and further ashore seeking new adventures. During the years of preparing ourselves and S/Y North Star, we learned from fellow sailors experiences. It is our hope that with this website we can give some of that back. If you have comments or questions please use the mail link at the top right corner. We wish you fair winds.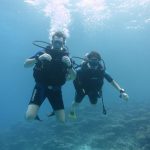 We share the dream of sailing around the world, meeting other cultures and being challenged by the adverse conditions when you cross an ocean.