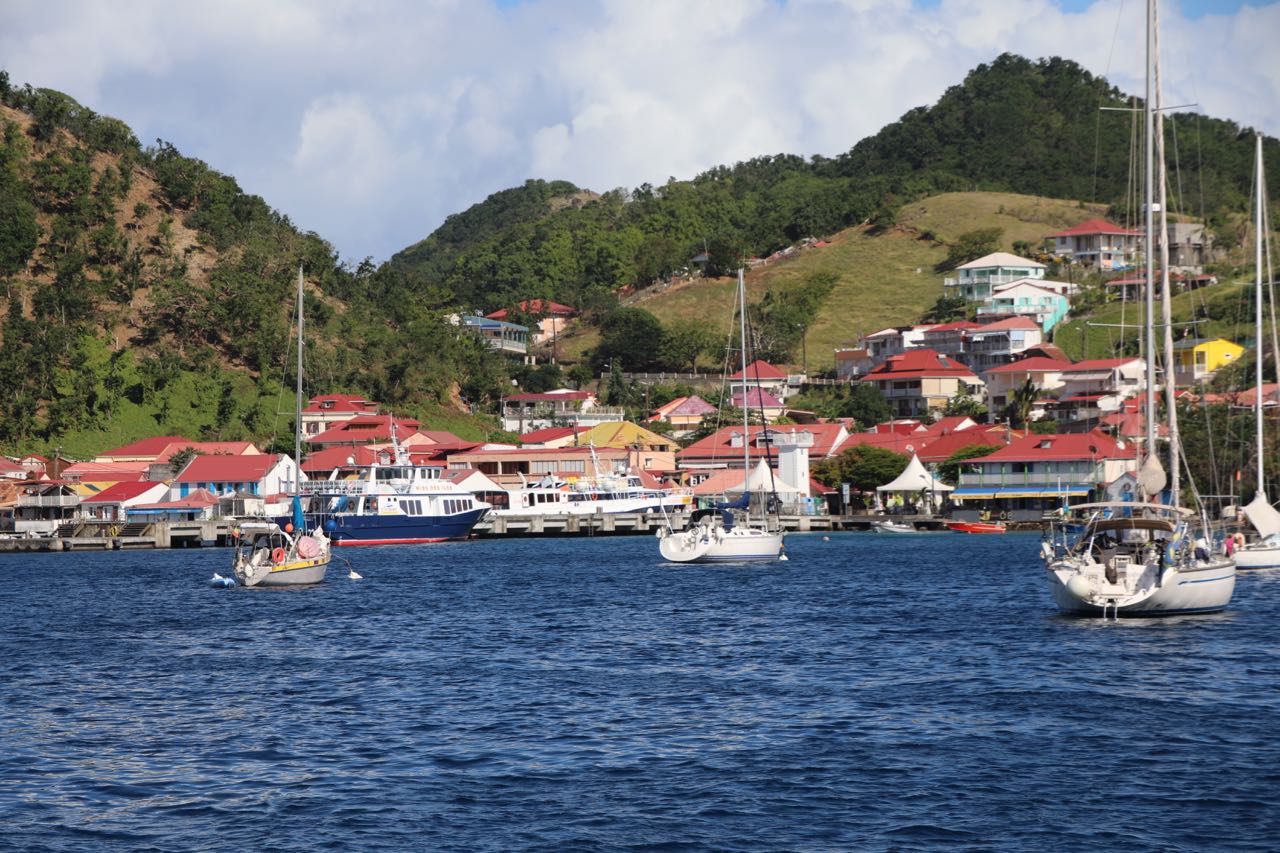 Early morning we woke up to the usual quick rainfall in Prince Rubert's bay on Dominica and cast off from a buoy and left one of the most original and beautiful islands, we have seen in the Caribbean.
Next stop was a quick 25 nm crossing to Iles de Sainte's, for which we had great expectations. It is part of Guadeloupe and is beautiful, french and peaceful. Good restaurants, great snorkelling and fine hikes – and we did it all.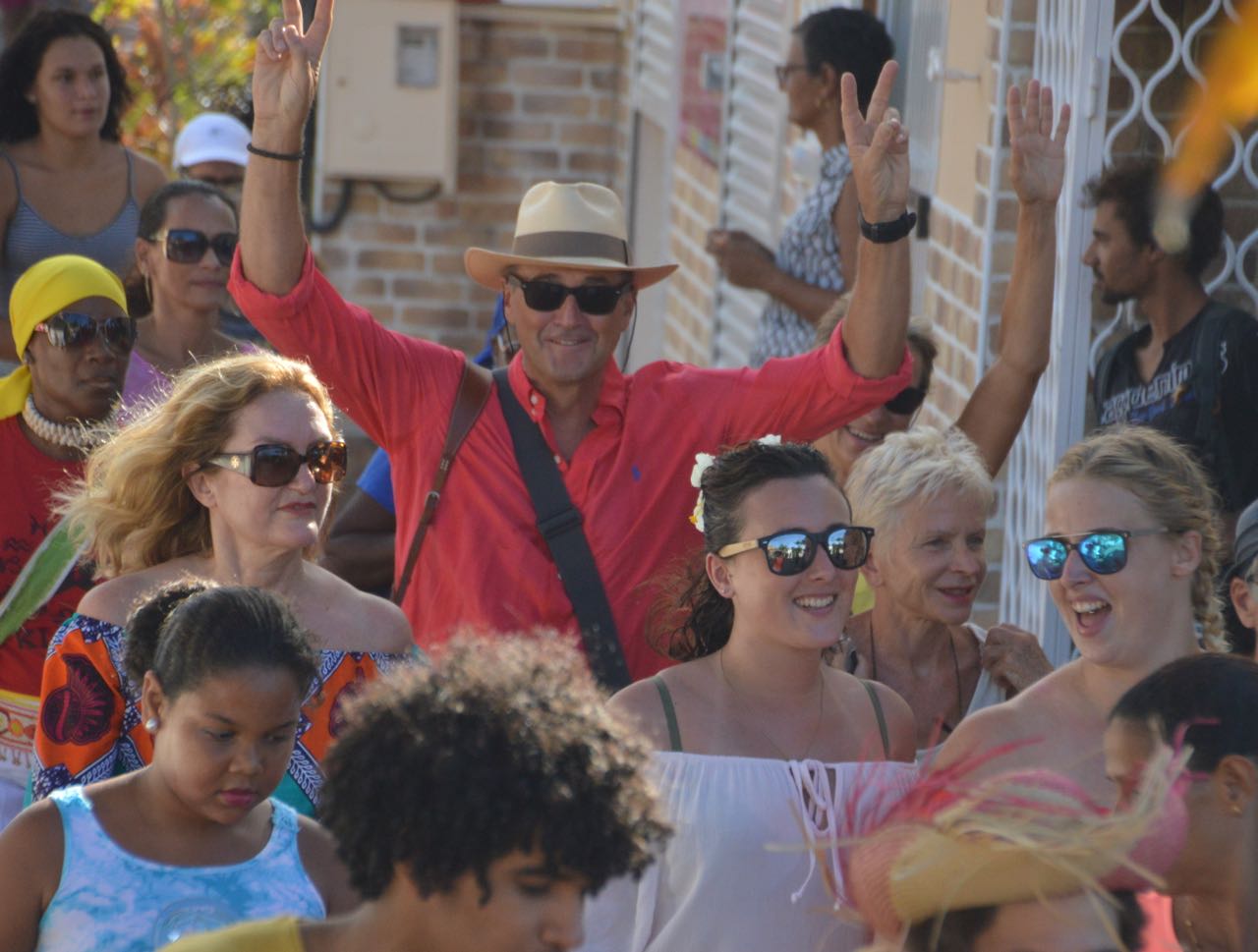 We truly enjoyed six days on a buoy in the bay in front of the small town, where we enjoyed lazy afternoons reading and swimming. USD 30 a night and free internet where you check in – MULTI SERVICE in the southerly end of the mainstreet. The bay is very nice, but a bit rolling, when the wind is in NE and stronger than 20 knots. If you want it more quite, you can move to Ile de Caprice, 1 nm away and be left completely in peace – you and the sea turtles….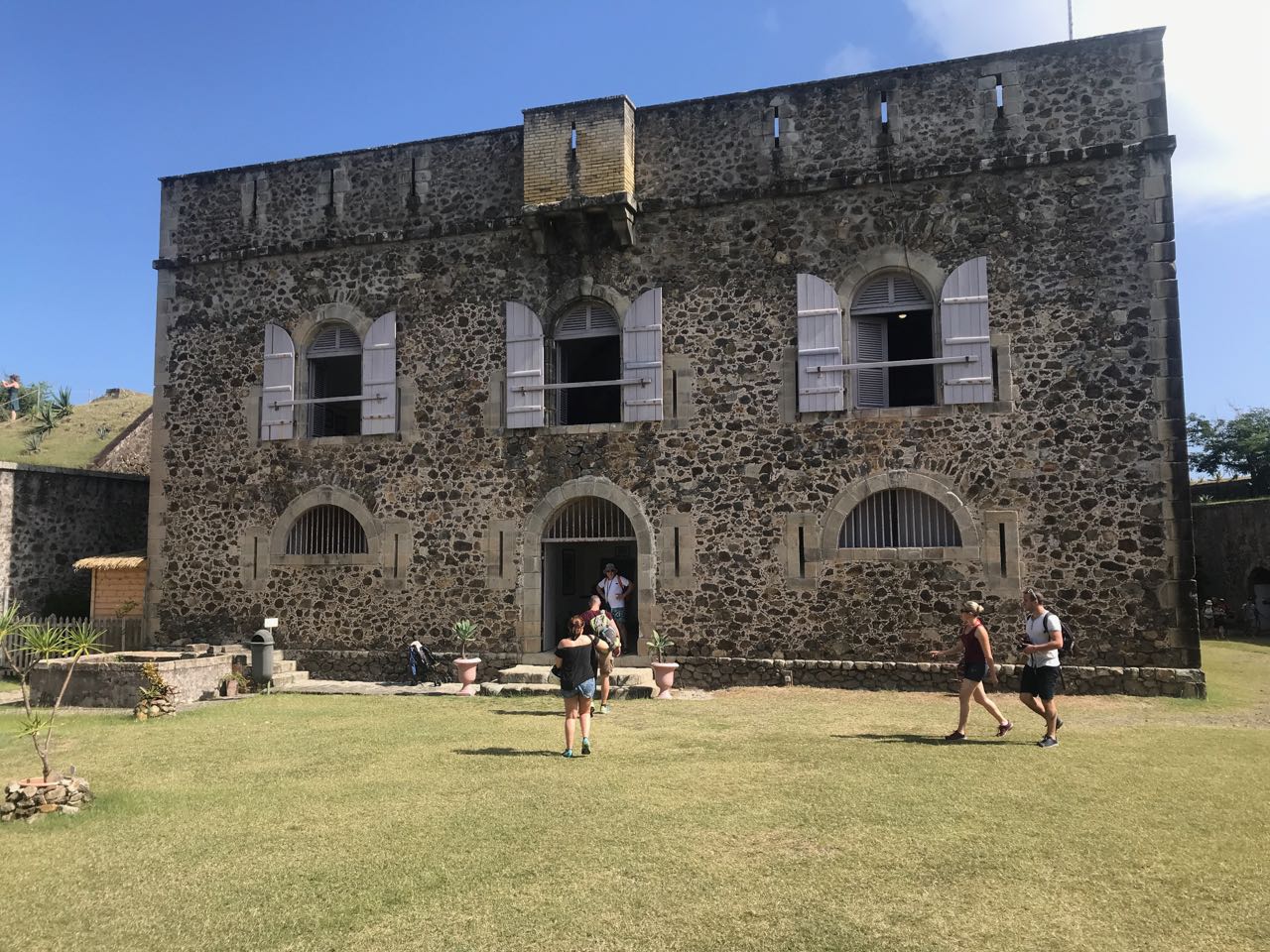 We hiked around on the small islands, and the trip to the fort was spectacular. The view and the old fort was a joy. We also walked across the island to beautiful beaches. Do this in the morning before the ferry comes in with the "tourists".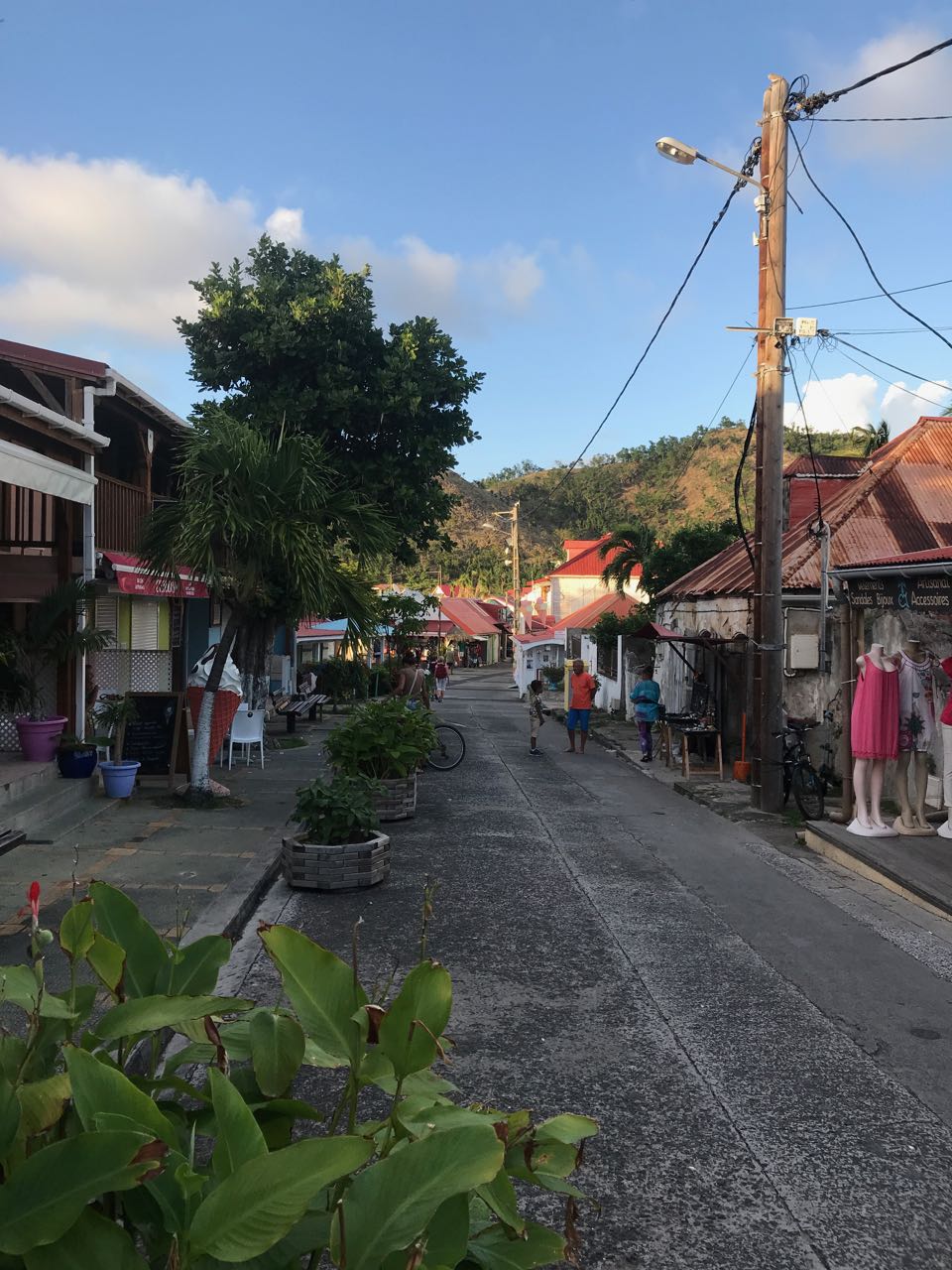 After the previous island we had seen, we felted pampered and spoiled in this relaxed upscale Anholt environment – and it was easy to become landlocked here. Especially when our friends from Greyhound arrived.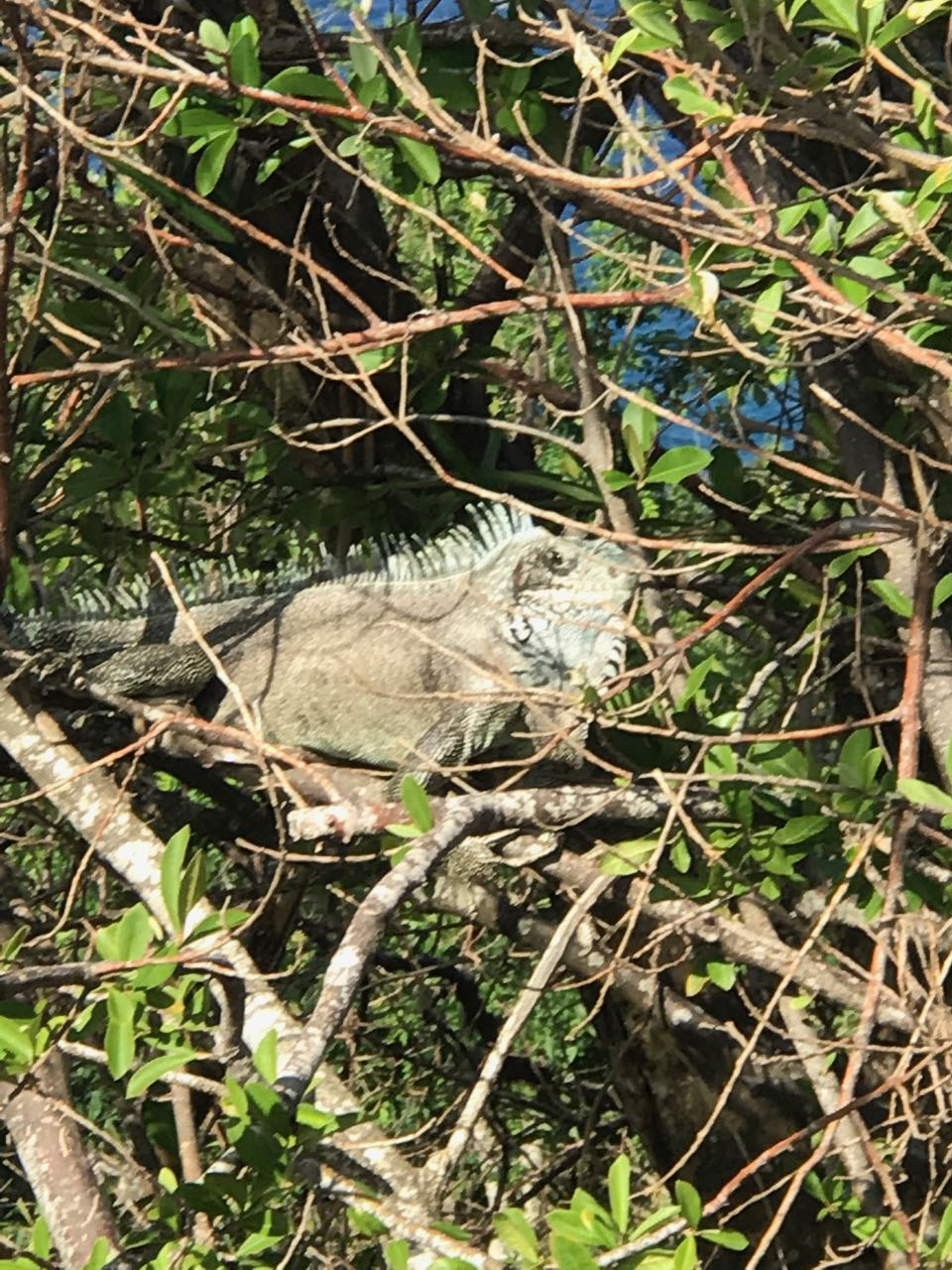 On Saturday it was time for the yearly carnival parade, which were fun, and very local. We walked with the parade and tried to blend in, but it is really difficult for a Dane to act quite the same way, as the locals. Later we learned that their was a much bigger parade in Point a Piedre and suddenly it time to leave for Guadeloupe.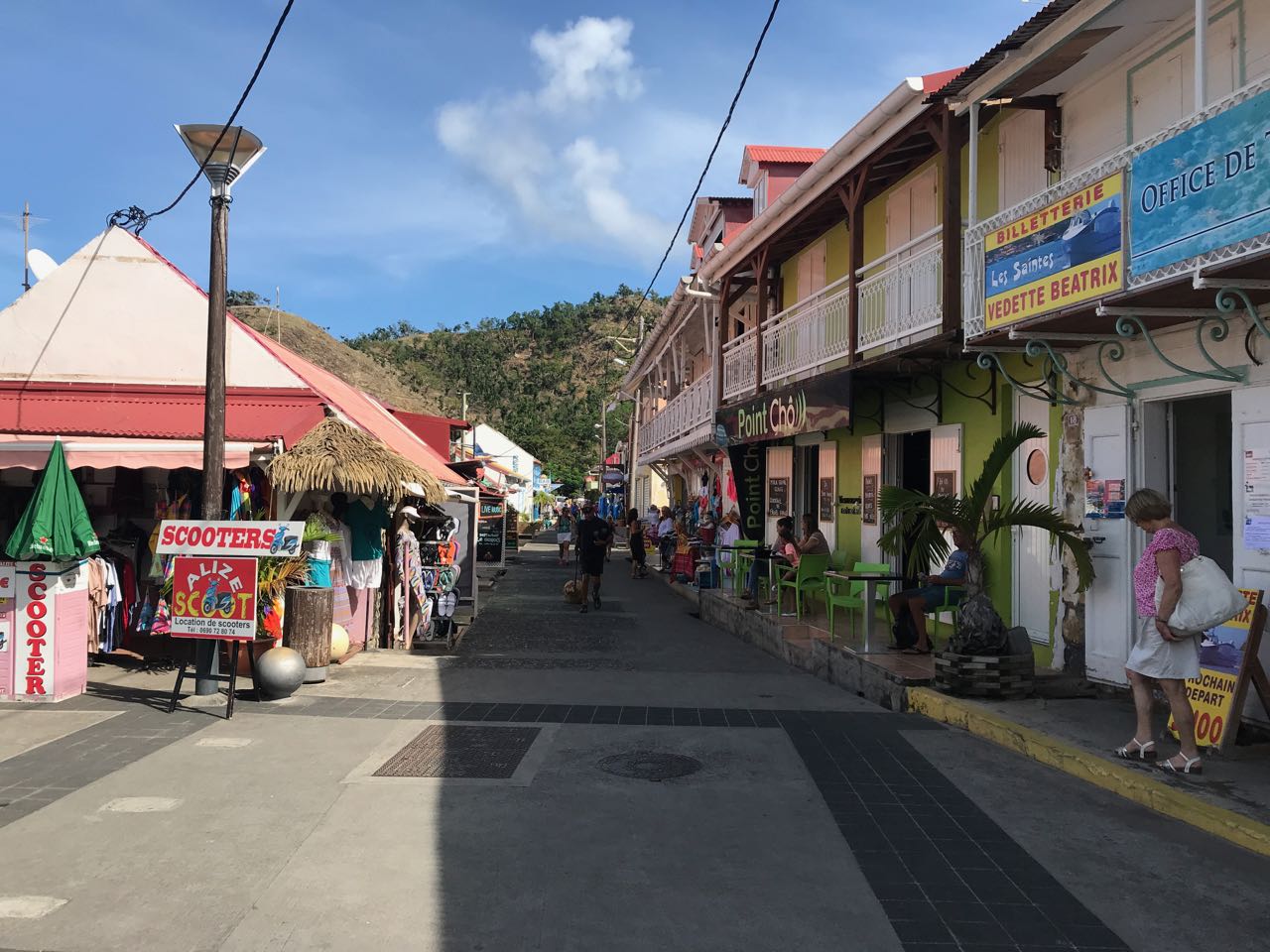 It is a short 20 nm sail, but upwind in the Atlantic waves and 20 knots of wind, so for the first time our damaged and rather reduced sails, were perfect and we made it into a very nice marine called Bas de Fort, which answer on ch. 9. Just use the buoyed entrance and you will come right in. It cost € 30 a night and it is well protected, all services available, lots of activityinand around the marina. You properly should reserve inadvance. In generel, we have learned that sending an email afew days before arrival always help, even though you often do not get an answer.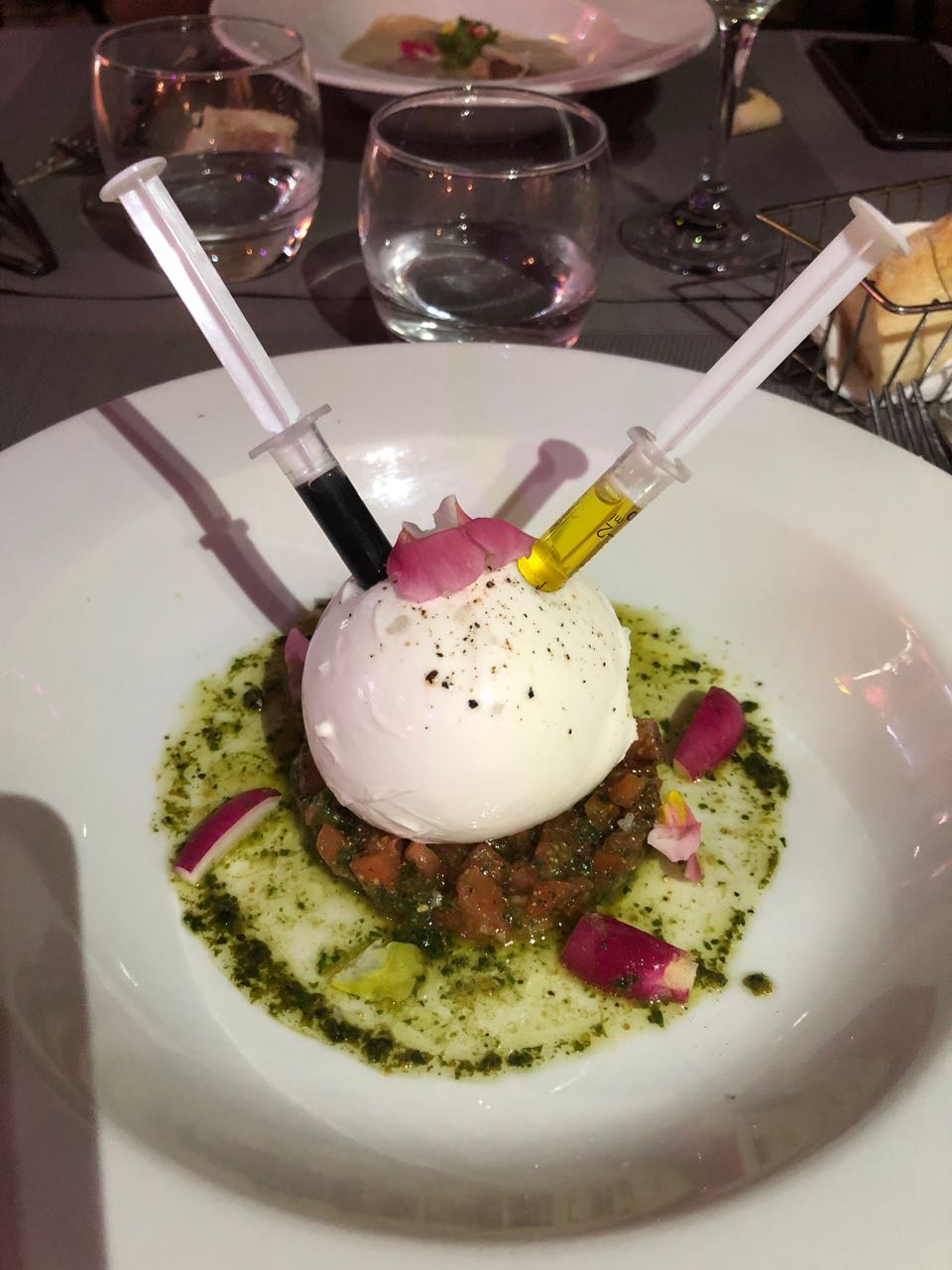 There is a good restaurant with a norwegian chief, which can be highly recommended. Ask for the norwegian – they all know him!And then we were off to two great days together with Henrik and Louis. Henrik was going to sail with us for a couple of weeks and Louis is a pilot for Norwegian, living on the island.
First we saw the local carnival and enjoyed the vibrant sounds and colours – happy, happy people! They started the processions at 1500 and continued to late evening, and just kept going.We were lucky to get a table at a very local restaurant, so we could enjoy local food and watch the many hours of procession. It is carnival in a way we are utterly and completely unable to celebrate, in the same spirit as here. The colours and the sounds are all more, much more and the people here really enjoy.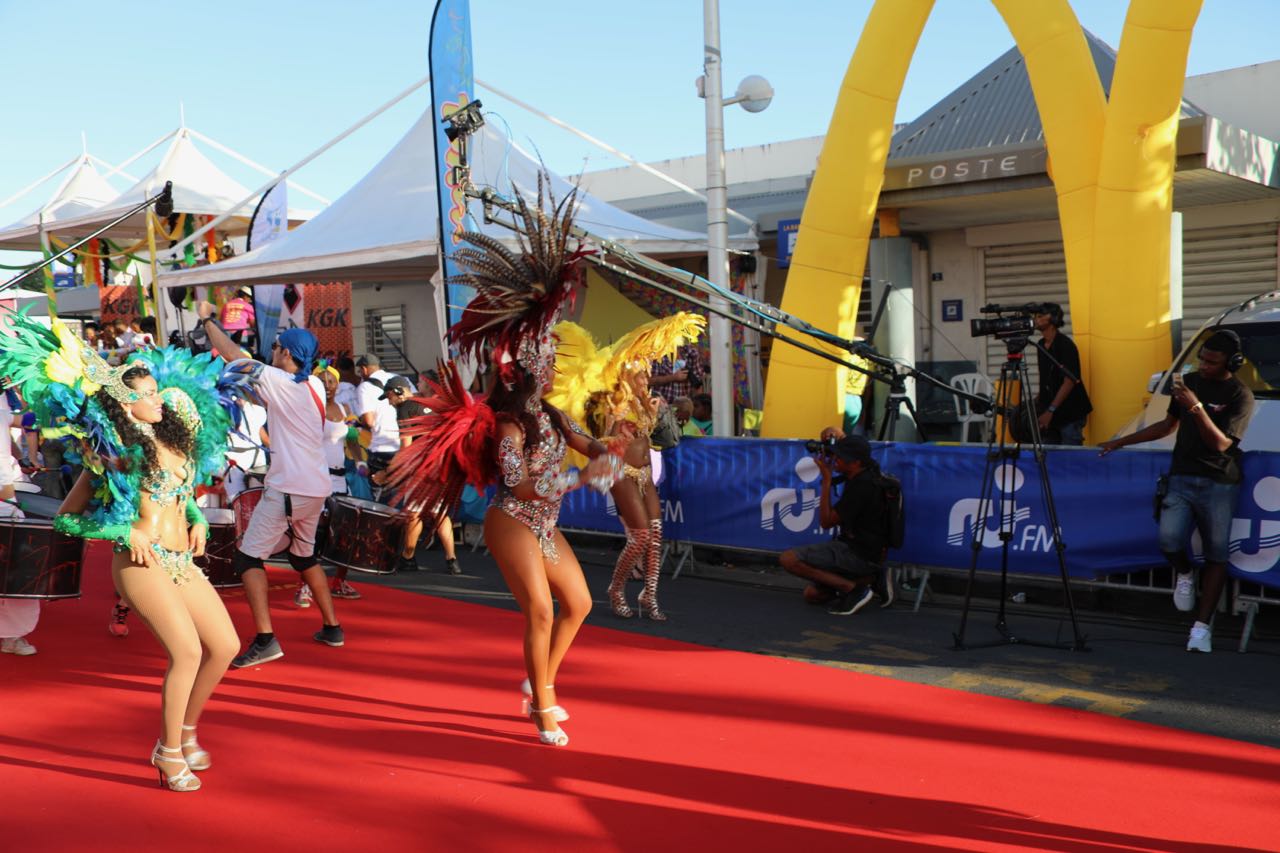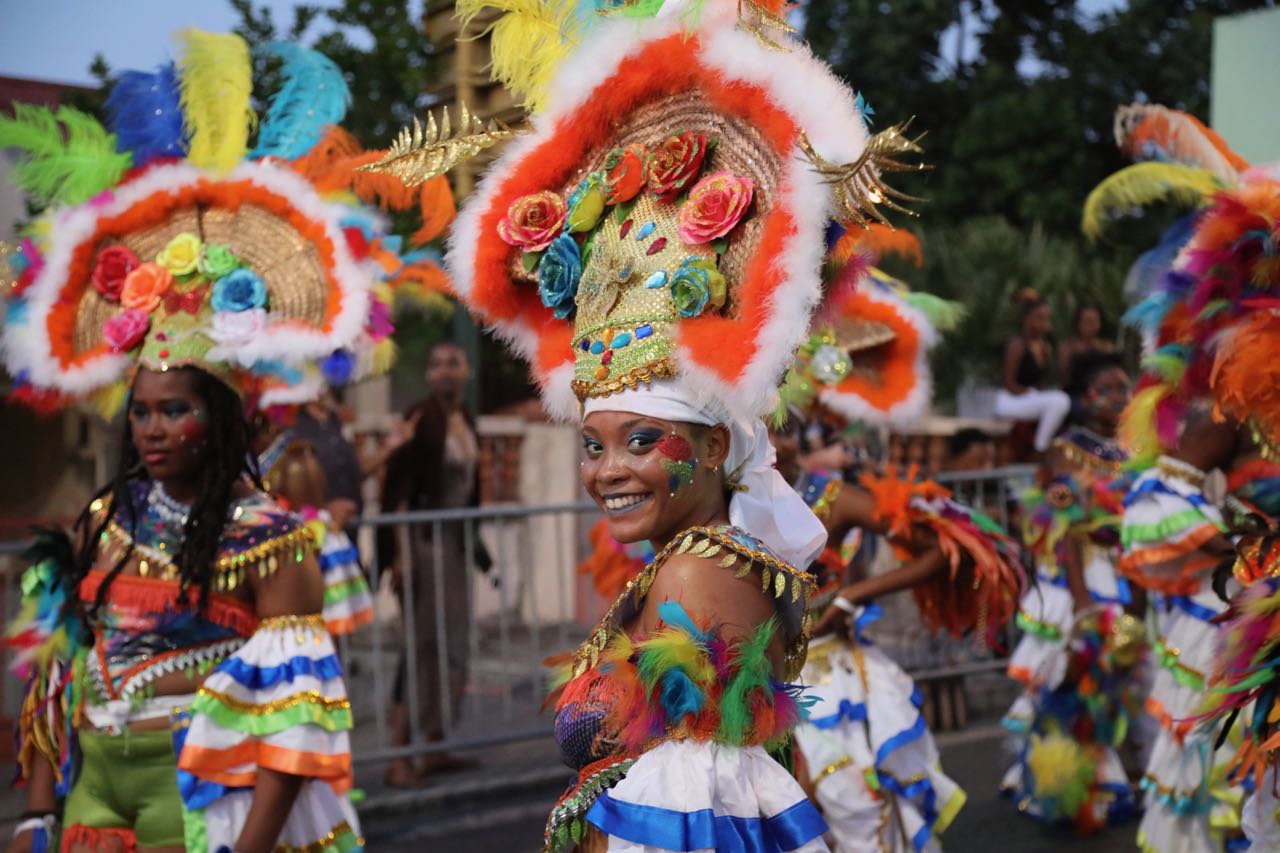 The day after Louis was our tour guide and picked us up. Thanks very much.
We drove along the South coast and enjoyed the beaches, sawsmall towns and got an impression of the island. We will come back in March to see Basse Terre, the other part of the island.
Early morning we left for Antigua with a nice easterly breeze. We went around the southern part of the island to go north on the western coast, protected from the atlantic swells. We made ashort night stop in Deshaise, before we made the 40 nm crossing to wonderful Antigua.