Arrival to Den Helder is very easy in all types of weather. It is a Dutch Navy facility, so the entrance is safe and well-marked in all weather. But, Den Helder town was a stop – only worth a small walk, a long sleep and then off we were. We left with the tide early morning, and started to appreciate the sheltered, no tidal waters of Scandinavia. After a couple of hours, we reached the most western of the locks into IJsselmeer and went through without a beep. Marie has rehearsed the whole procedure down to perfection, learned from a gast, Im, which sailed with us a few years back through the canals.
This is also where we officially entered The Standing mast route and from here our draft of 2.35 and our 22.75 m mast height, never gave us a problem all through Holland, until we exited at Breskens.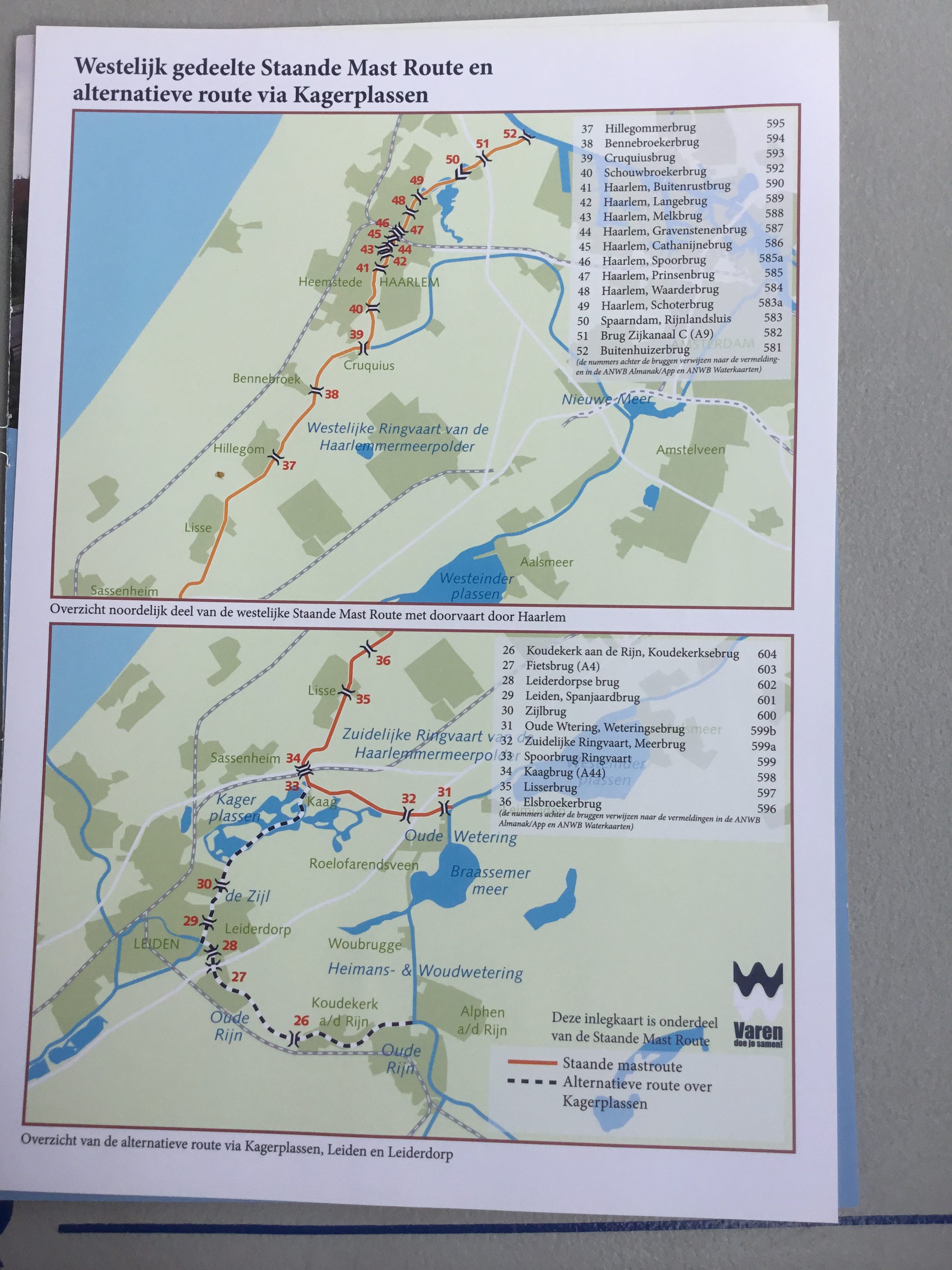 We were undecided about were to stop in this very big inland sea, with no tidal streams and no waves, so we went to Medemblick for lunch and a walk. It is a quaint little town, which dates back to the golden age of the Netherlands, with a secure outer harbor and a lock to the inner harbor, which is in the city.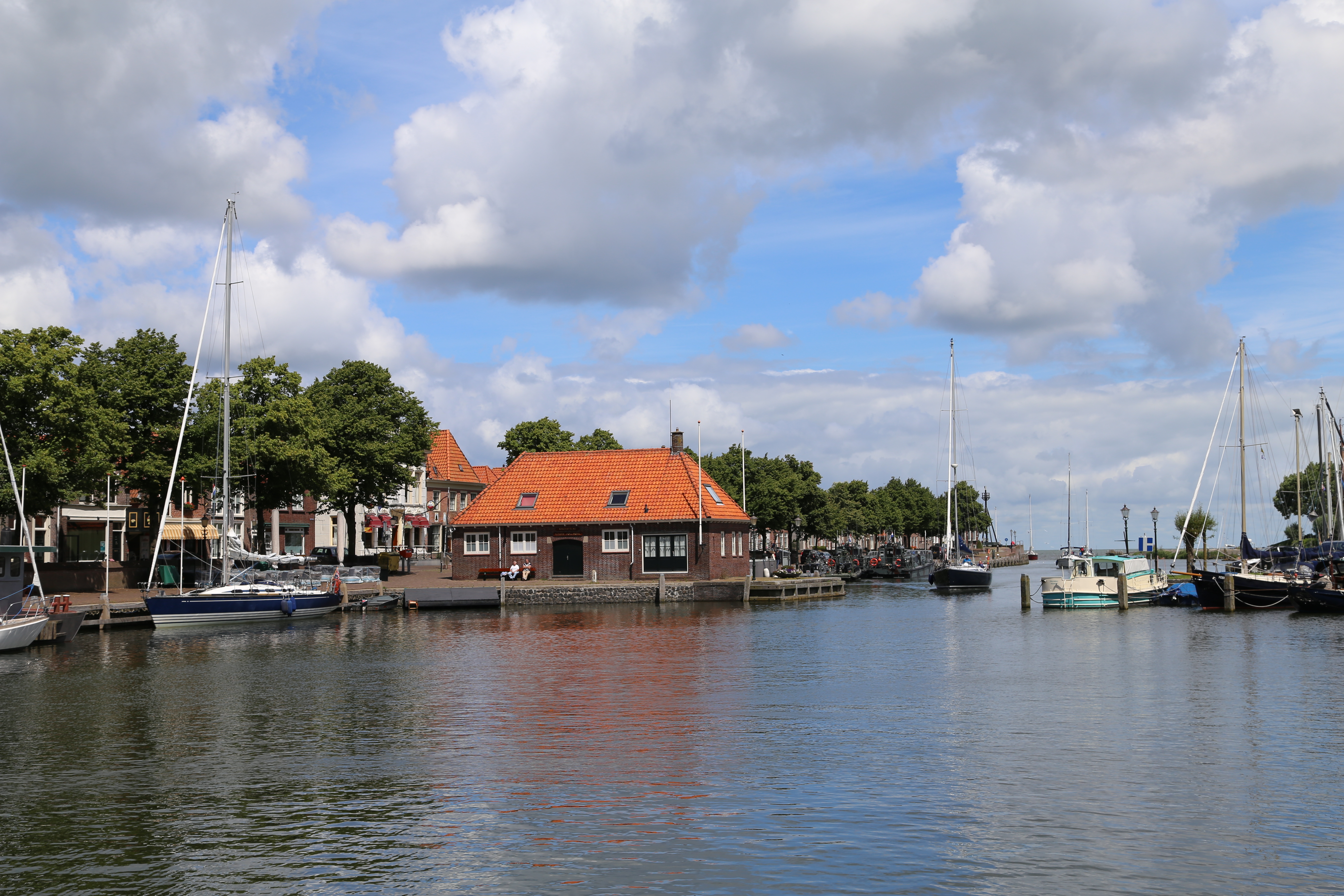 From Medemblick towards Horn, we had a great sail through a few locks, watching our draft of 2.35 m, and enjoying the afternoon light wind, arriving with the last light.
We had luck in Horn, because we arrived in the middle of a tall ship festival, which made our two-day stay very authentic. Horn is a wealthy city from the medieval age, housing many of the captains on the ships, who travelled the oceans in search for wealth and spices. It is a bit touristic, but it does not hurt the historic experience, when you walk the streets. Many nice small restaurants and a great secure harbor with a view – so what more can a sailor want? Oh, yes of course – great beer from microbreweries.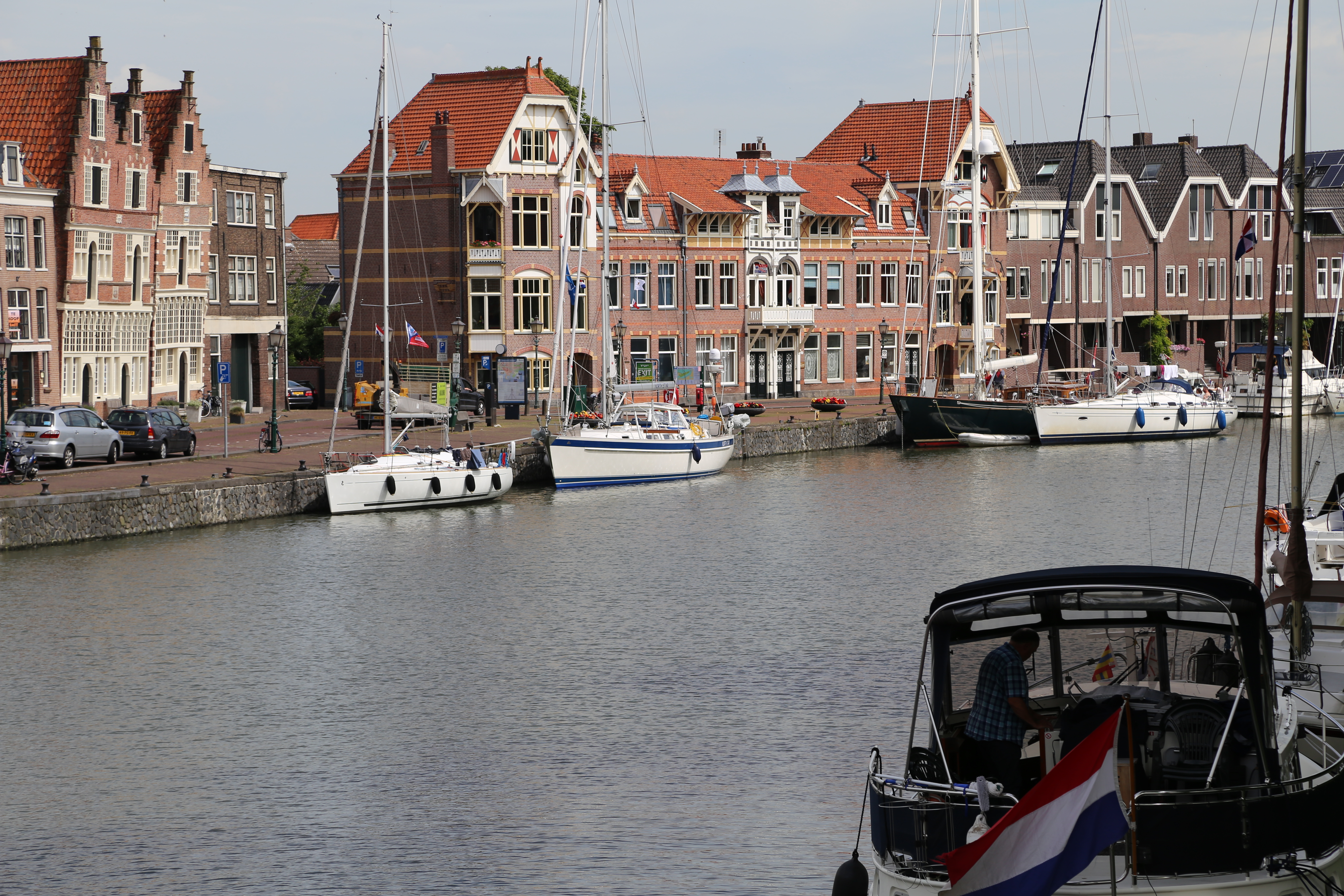 After a very pleasant stay, North Star took us further south towards Amsterdam, where we managed to get stuck for the first and only time in Holland at the Schellingwouder Brug, before you enter the delta and the canals, before Amsterdam. We did wait for nearly two hours before we were told about the closure, so it triggered a few ground rules for sailing the Dutch canals. Everybody we spoke to or met was very friendly and very willing to speak English with no hesitance – but they service the commercial traffic – so you as a leisure sailor, you need to take of yourself.
Bring the booklet – "Nederlandische waterways".
Always investigate opening and closing times a day in advance, when you plan your departure. (The Dutch Waterways site)
Share information with the boats around you. They often have information you don't have.
Always make contact on VHF or mobile to the bridge or lock when you arrive and follow up, if they fail to deliver on the first promises. All info are available at ( http://www.varendoejesamen.nl/storage/app/media/brochures/Engels/Staande-Mast-Route-2014-EN.pdf ). I did print a map of the route from internet, in order not to miss a turn – but as we got into the routine, it was easy to follow the flow.
Amsterdam is a great lively city, with a very diverse population. Here is something for everybody. We camped out in Six Haven, which is a great marina in the middle of the city. In retrospect, our 50 feet length was probably at the limit, for entering this marina an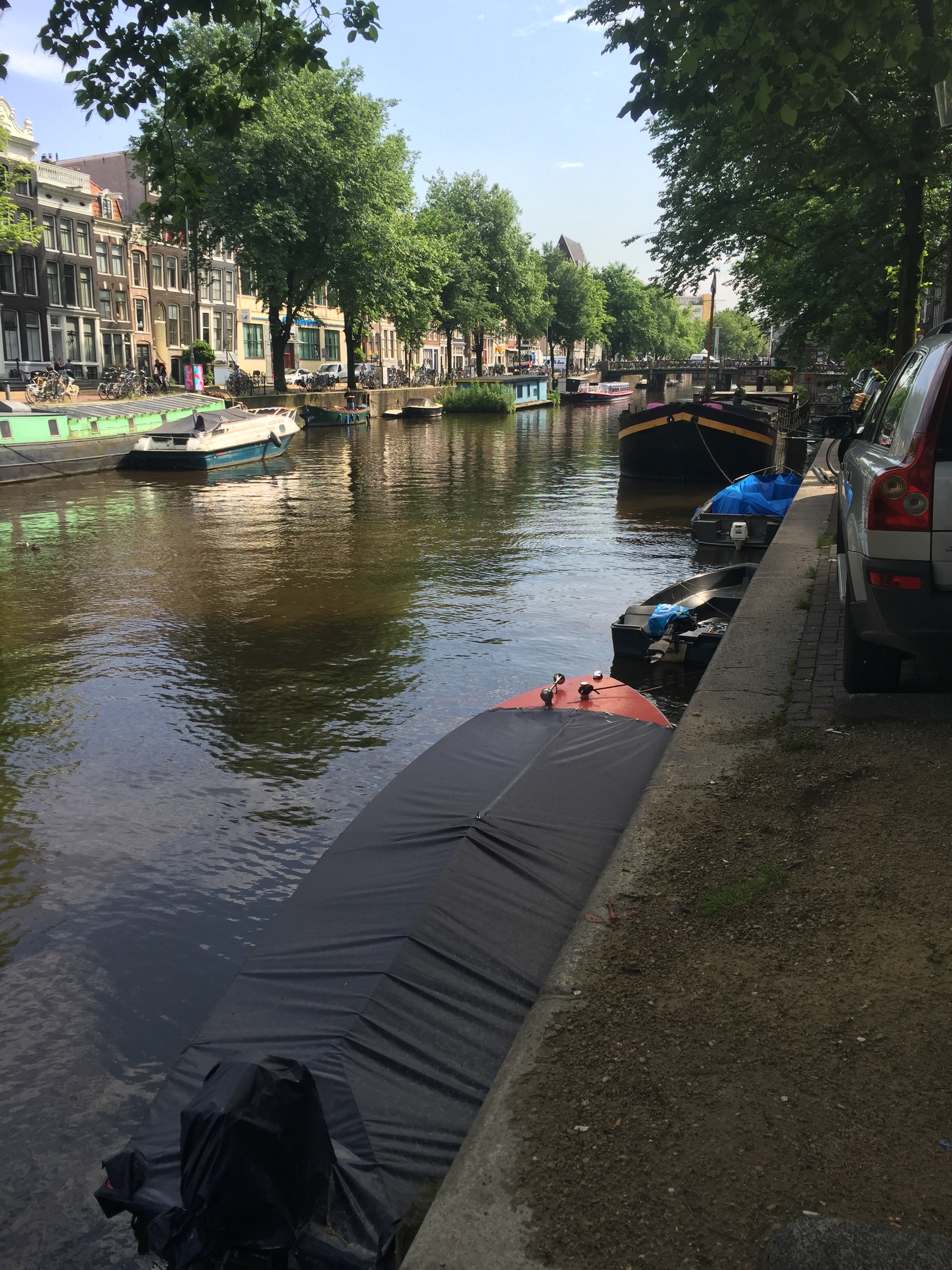 d a new marina has been built 300 meters downstream, which we only heard great things about. But Six Haven is the original, so we had to go there. We biked the city, which we highly recommend and of course enjoyed all the touristic and cultural offerings. We also met with old friends and after four days of playing tourist, we were ready to continue our journey.
In order to continue on The Standing Mast Route, you have to participate in an official tour through the bridges and locks of the old Amsterdam, which starts around an hour after midnight and continues for 3-4 hours. In the dark, 20+ boats sail silent through the city canals – you can nearly touch the houses and the flowers in their gardens. Two men are using motorbikes to alternate from bridge to bridge to open for us, so waiting time is kept low and finally you exit the city. This is a great expe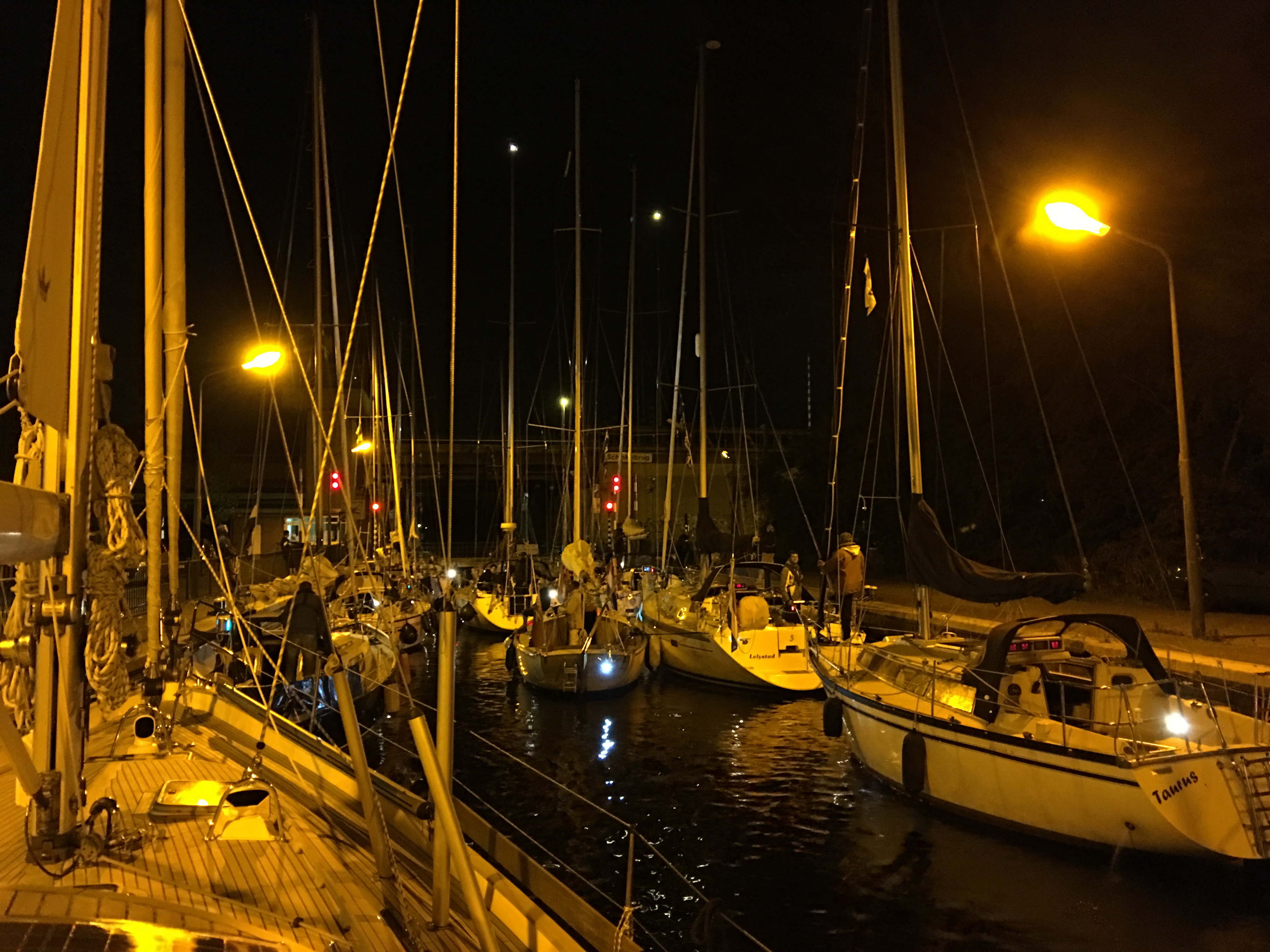 rience, and even though we also did it in 2012 – it is very recommendable. The meeting place is just 15 min. south from Six Haven at no. 6 Red Buoy on port and line up is easy – make sure you don't miss the morning opening time for the big highway bridge at
Schiphol, when you exit Amsterdam
Following a great night sail, the 11/7 turned into a long day to Willemstad, which is a small town, built as a garrison and was used to defend the entrance to the river Schelde. Today it is nice and cozy, with a friendly harbor master and good restaurants.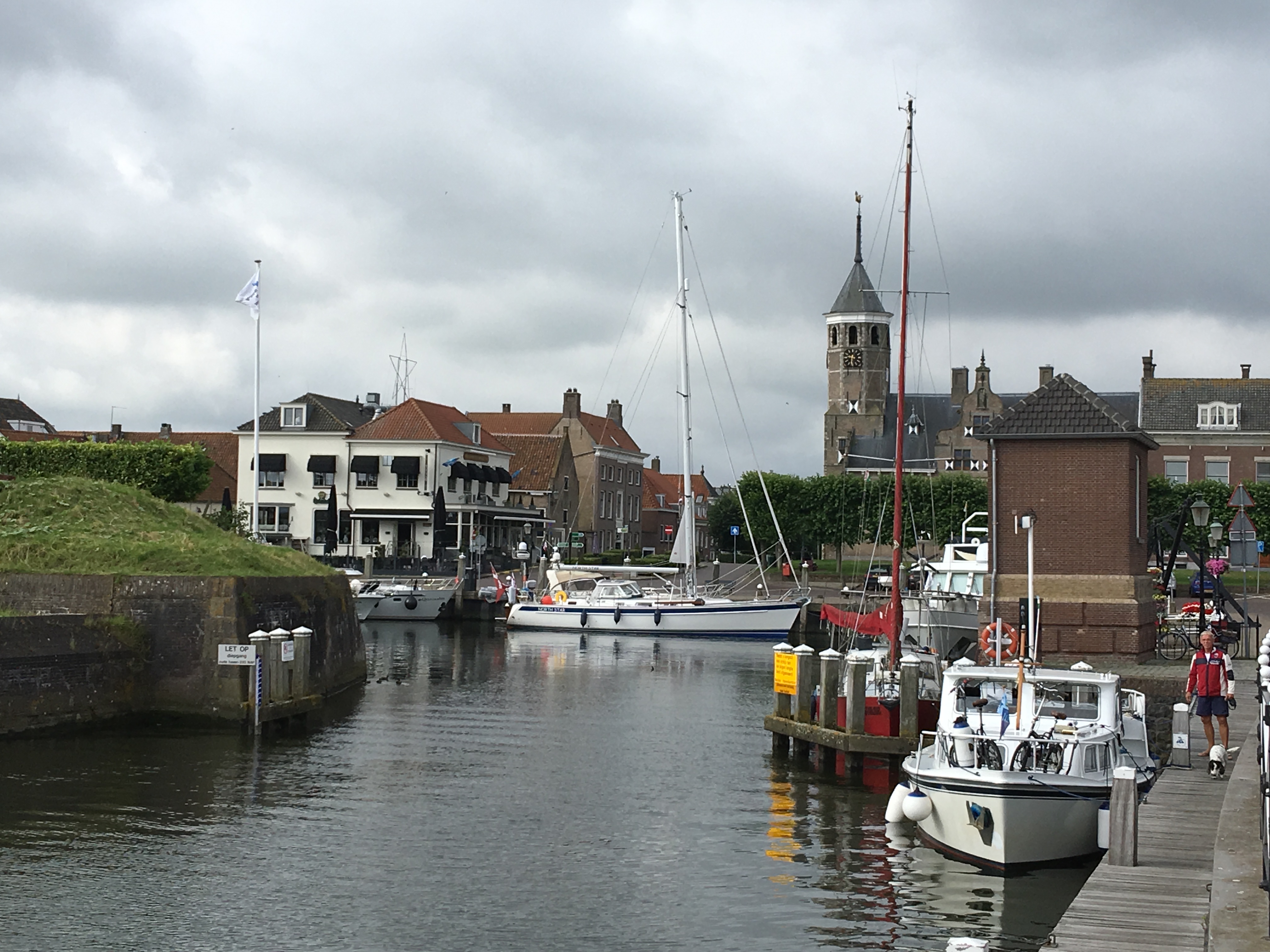 Late the following day, we sailed to Brunisse to meet our good friends and to see the largest Hallberg Rassy dealership in Europe. ( www.nova-yachting.nl ) Of course, we had a few things we would like to get fixed, before we headed south and we always enjoy visiting Nova Yachting. While Nova replaced the skylights, adjusted our mast and a few other items, we visited old friends in Antwerp, where we lived for three years back in the mid-nineties. It was great to come back and get lost in a city, you thought you remembered. But 20 years did change a lot!
After five wonderful days where North Star was pampered and we enjoyed time on land, it was time to leave. On the 16th, we left with the tide through the locks towards Breskens and further to Neuwport in the English Canal. Not much to remember from either the marinas or the sail, except the 4-6 meter tide, which made for very uninviting marinas at low tide.
But on the morning of the 18th of July, we were ready to cross the much talked about, English Canal. At this point we were prepared for everything! It turned out to be a very pleasant crossing in li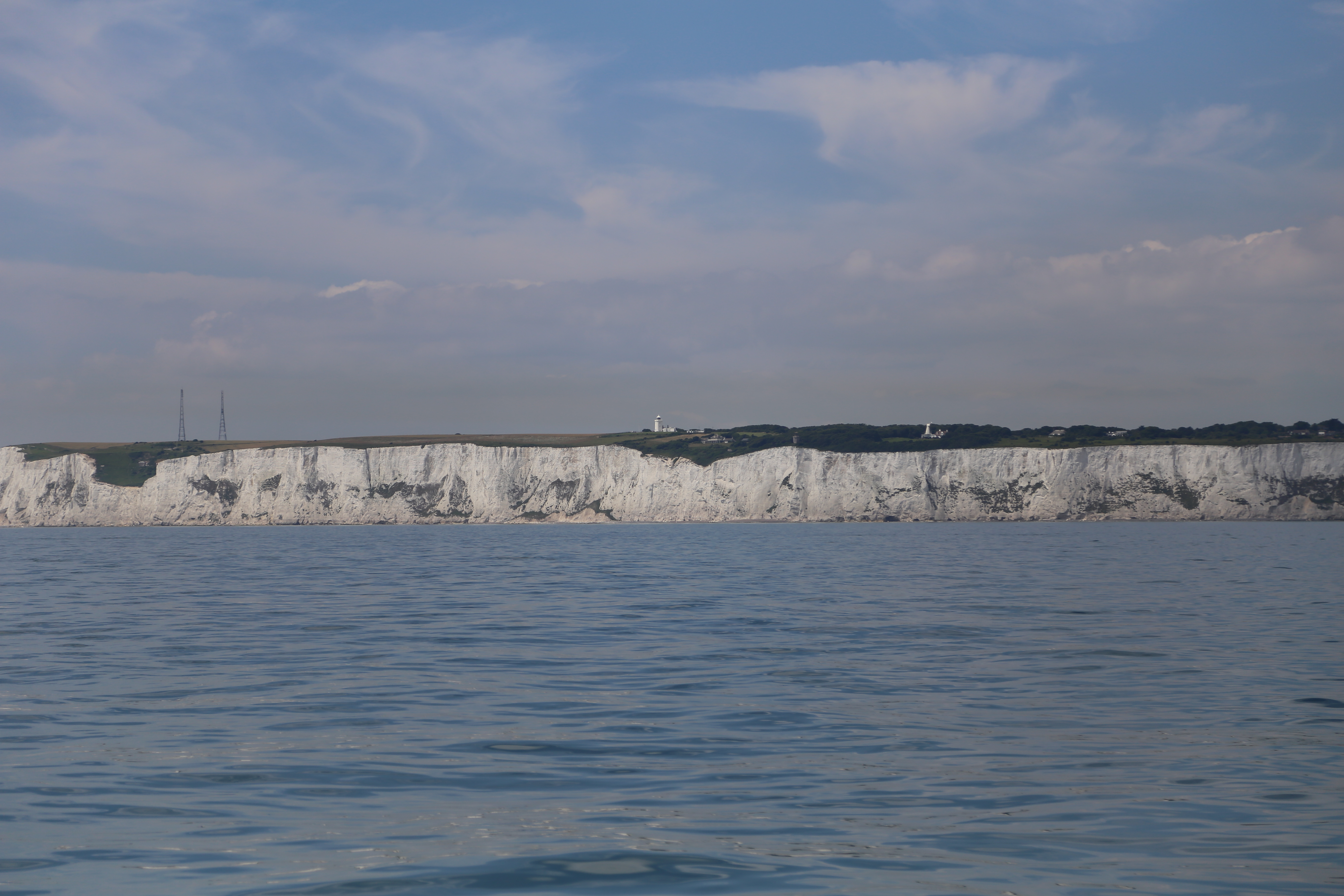 ght winds and we only met 10-15 container ships, which very kindly showed up on our AIS and radar. We even had the pleasure that some of them adapted course and speed on our route to Dover. Late afternoon we saw the White Cliffs of Dover in the horizon and this was when we both realized – we are finally in unfamiliar waters and the adventure is well underway.
We called Dover Harbor on VHF channel 12 and were kindly received and directed into the Marina at VHF channel 8, in the eastern part of the harbor. You have a choice, whether you want to stay outside the locks or inside, depending on how early you depart in the mornin
Dover
was our first meeting with rural south England A difficult meeting with an area, which is hurt badly by high unemployment and lack of general development. But we spent time seeing some of the remainders of the great fight UK put up during the second world war and enjoyed the historic parts of the town.
On the 18th, we were off again with the early tide to Eastbourne, where we spent a couple of days in a nice vacation city under development. Easy entrance at all tides and the marina is brand new and well protected behind a lock and surrounded with many restaurants.
Finally, early on the 21st, we were on our way to Isle of White and Cowes. A 100 nm day sail with great winds and plenty of navigational challenges along the way. But Cowes have been very high on my wish list for many years. It is a sailing mekka for boats, from all over Europe – there are races every weekend during the season. We arrived early evening and had some difficulties finding a place to moor because of the racing events. But after a little while, we did find a mooring on the outside of the second marina on the Cowes side, with easy access to the town and the plentiful restaurants, pubs and sailing shops – what a great destination.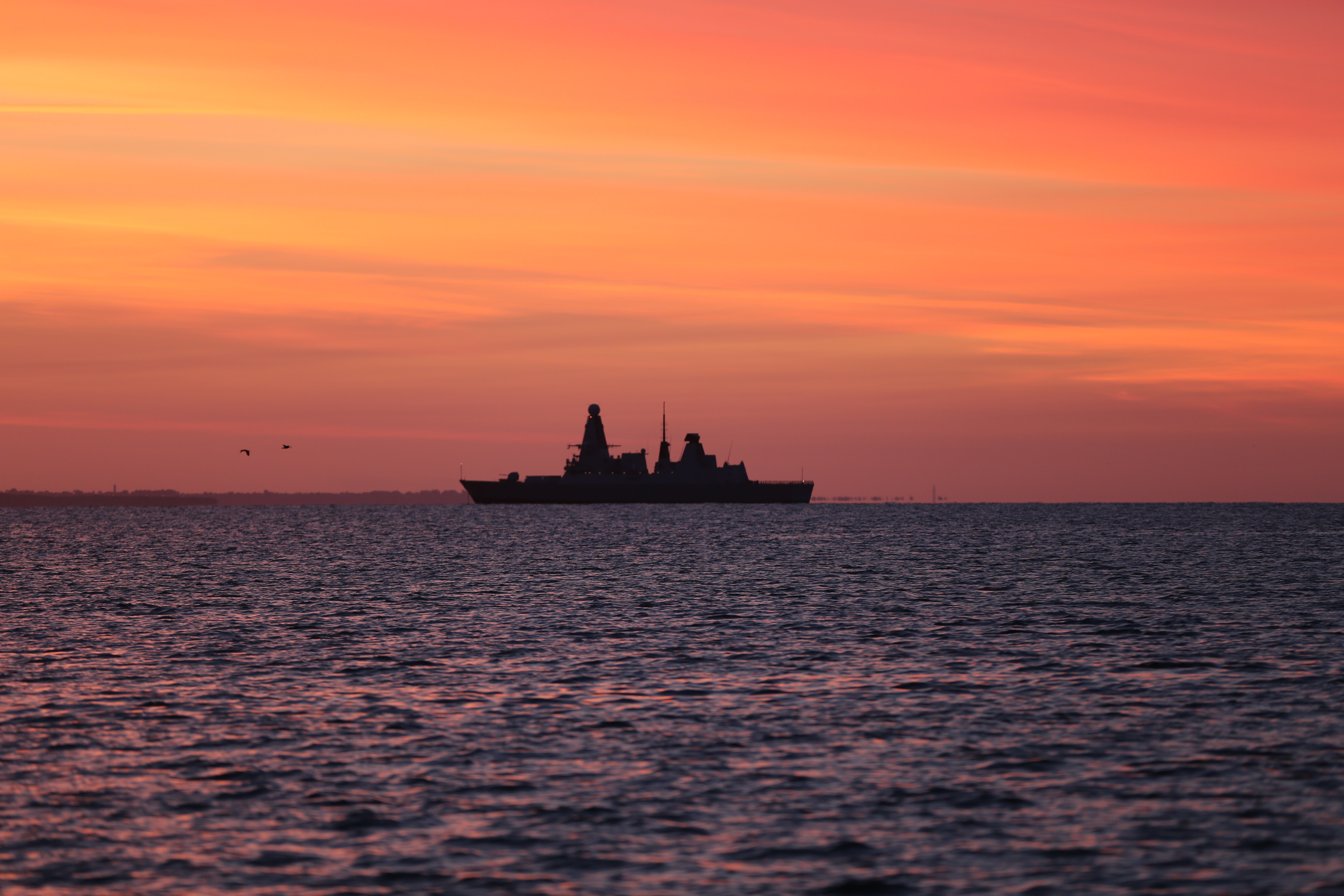 We enjoyed bicycling and walking on the island and waited for Sunday the 24th, when Michaela and Kristian arrived. Michaela was to sail with us for 5 weeks and Kristian to sail with us to Coruna, across the feared Bay of Biscay. Unfortunately, he only made it to Brest, but more about that later.
In Cowes we also met with Colin and Belinda – sailing friends from The Baltic Arc in 2014. It was a very very nice day we spent together and here seven months later, we learned the importance of living in the moment, as Colin was buried on the 7th of March,  after a brief three weeks' illness with a terminal brain tumor – we miss him so very much and his appetite for life, adventure, and sailing.