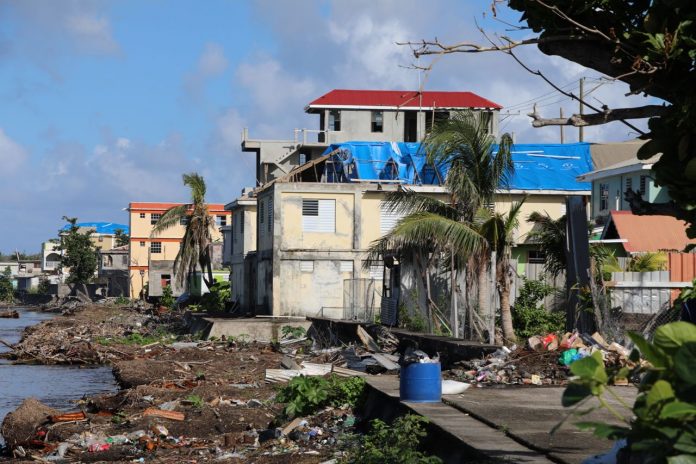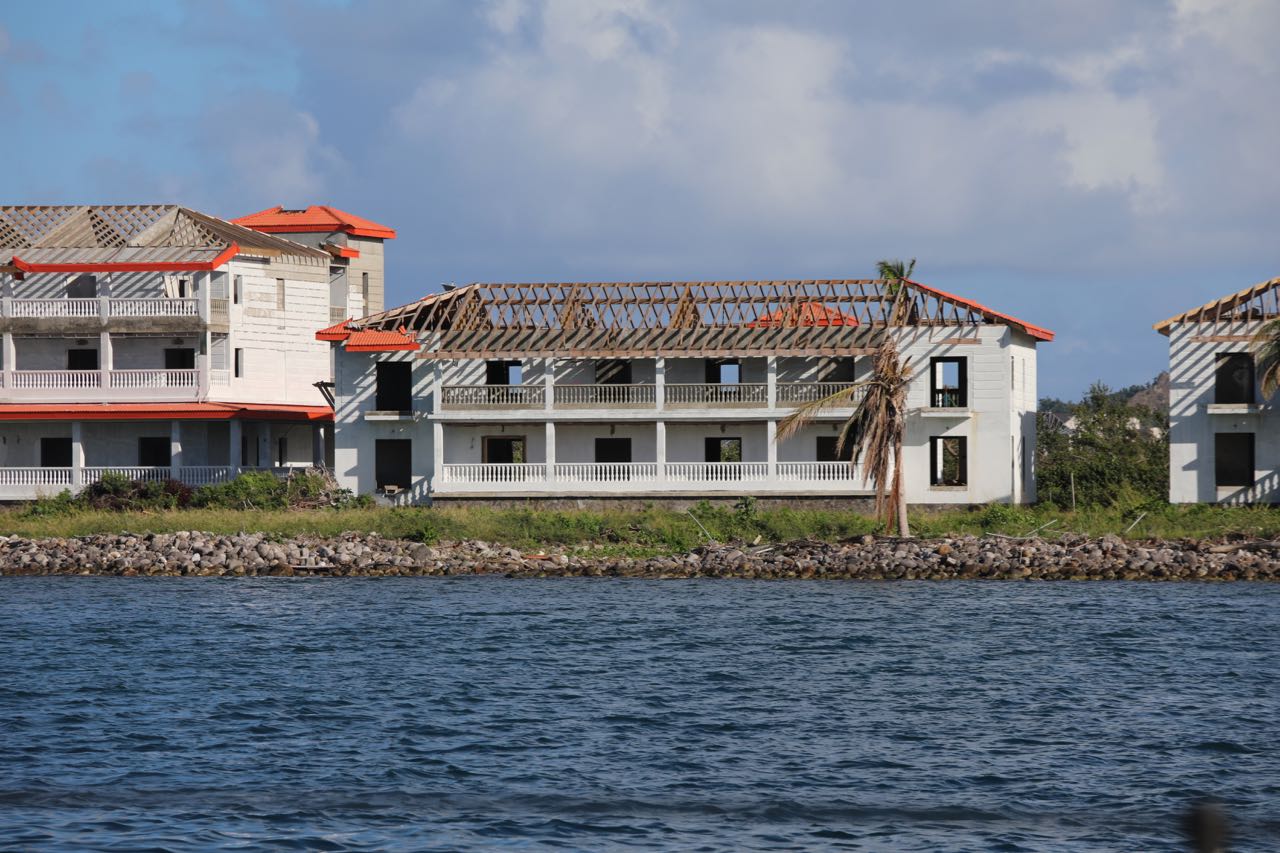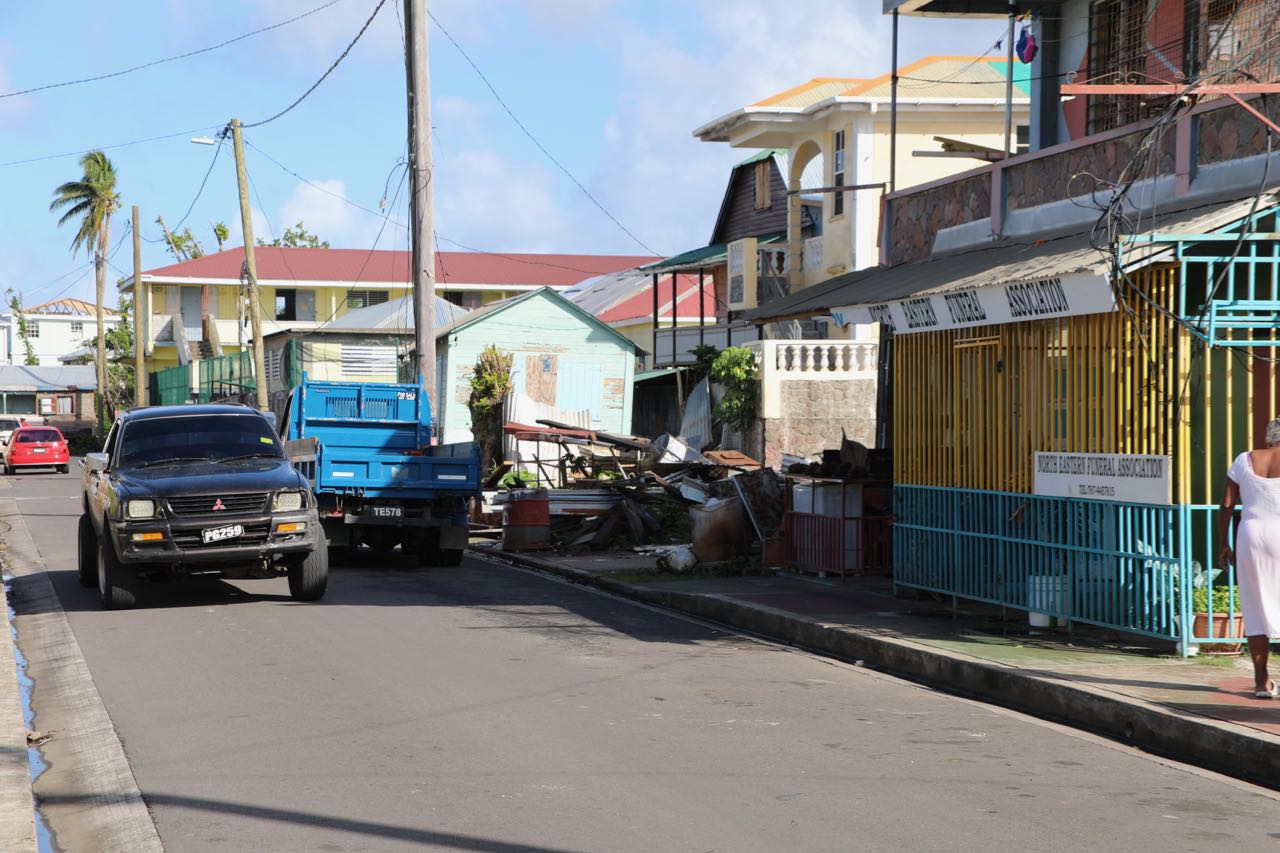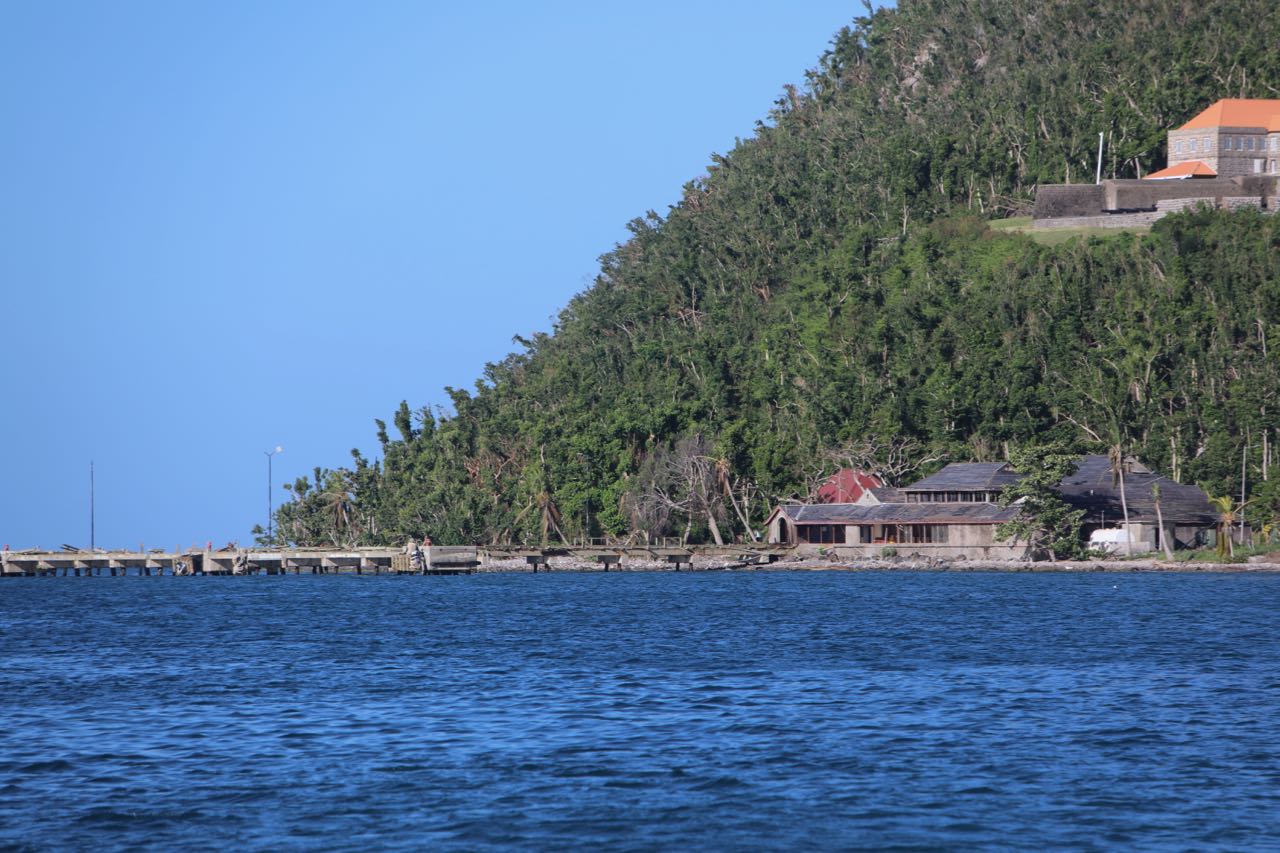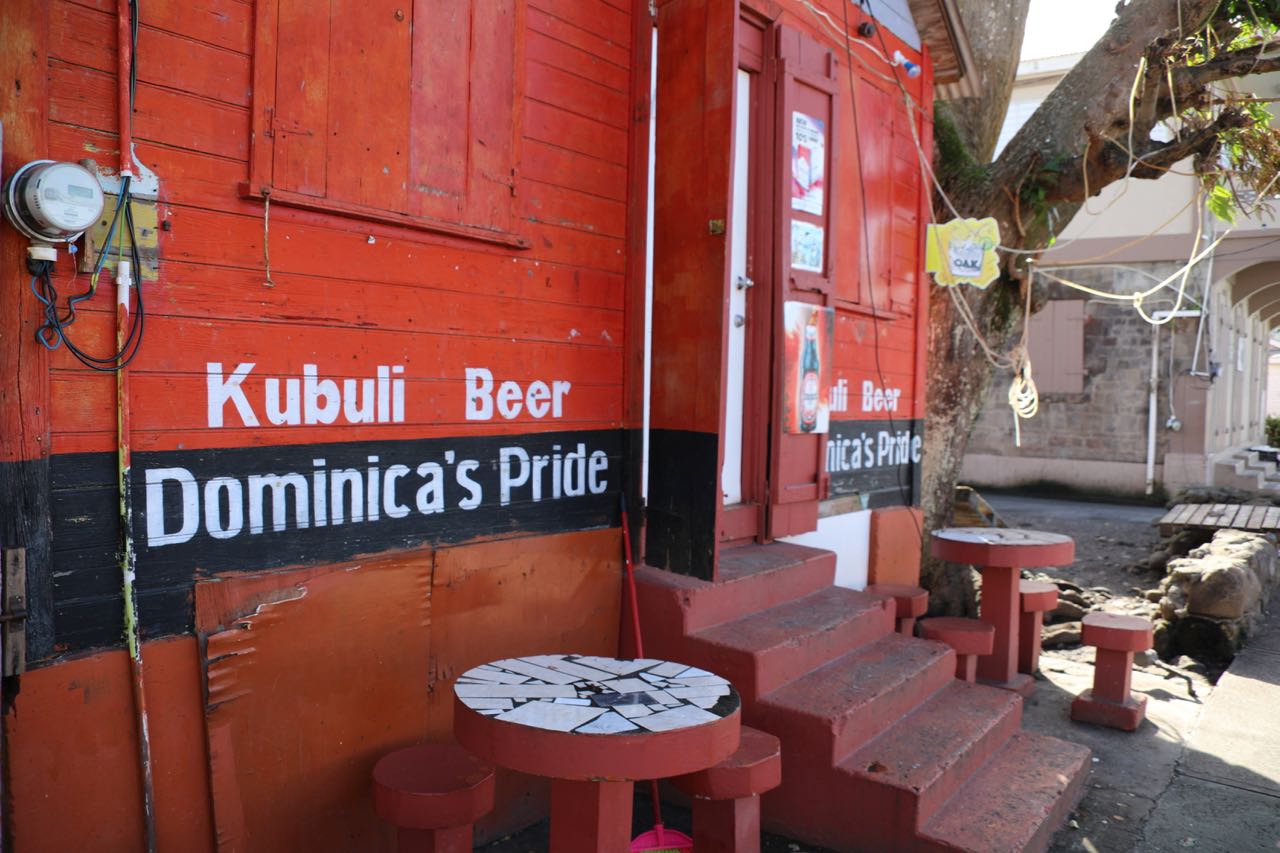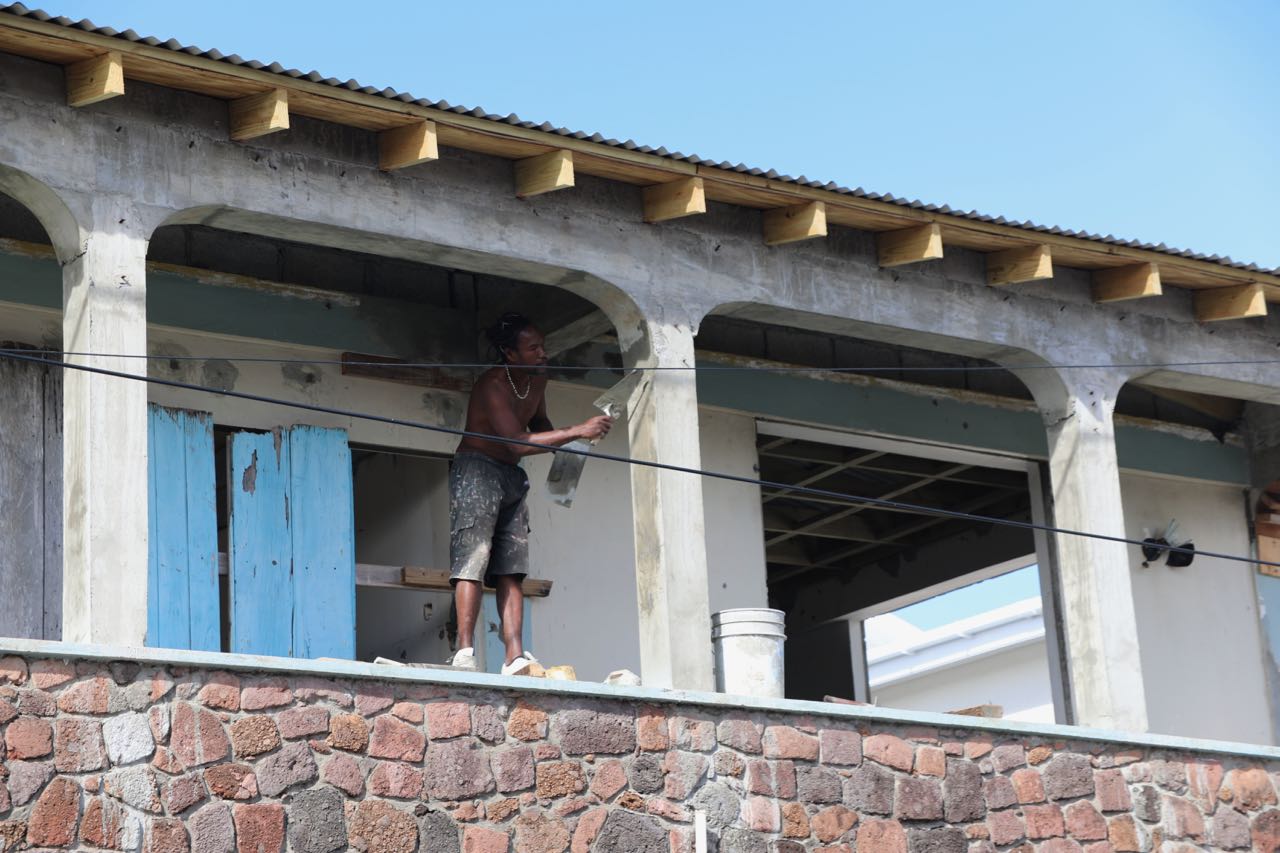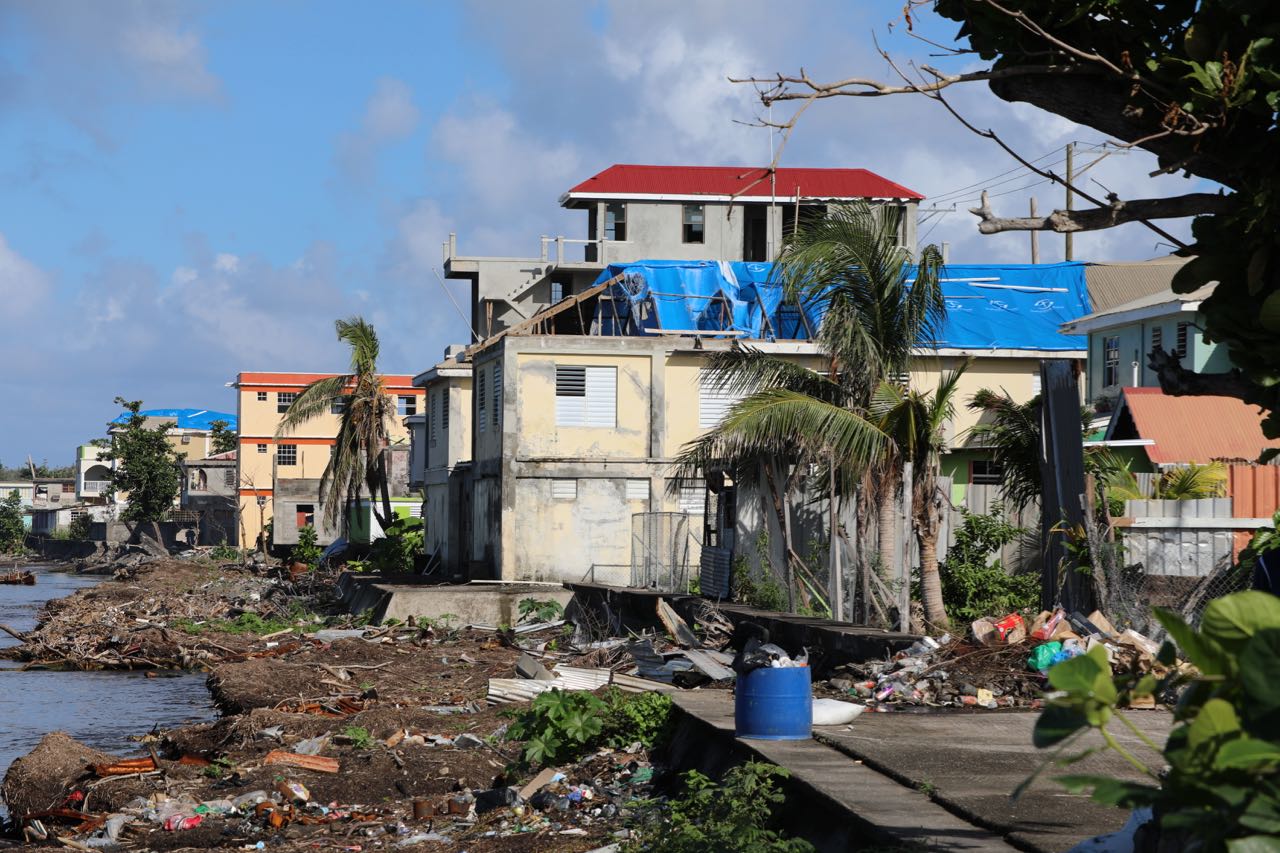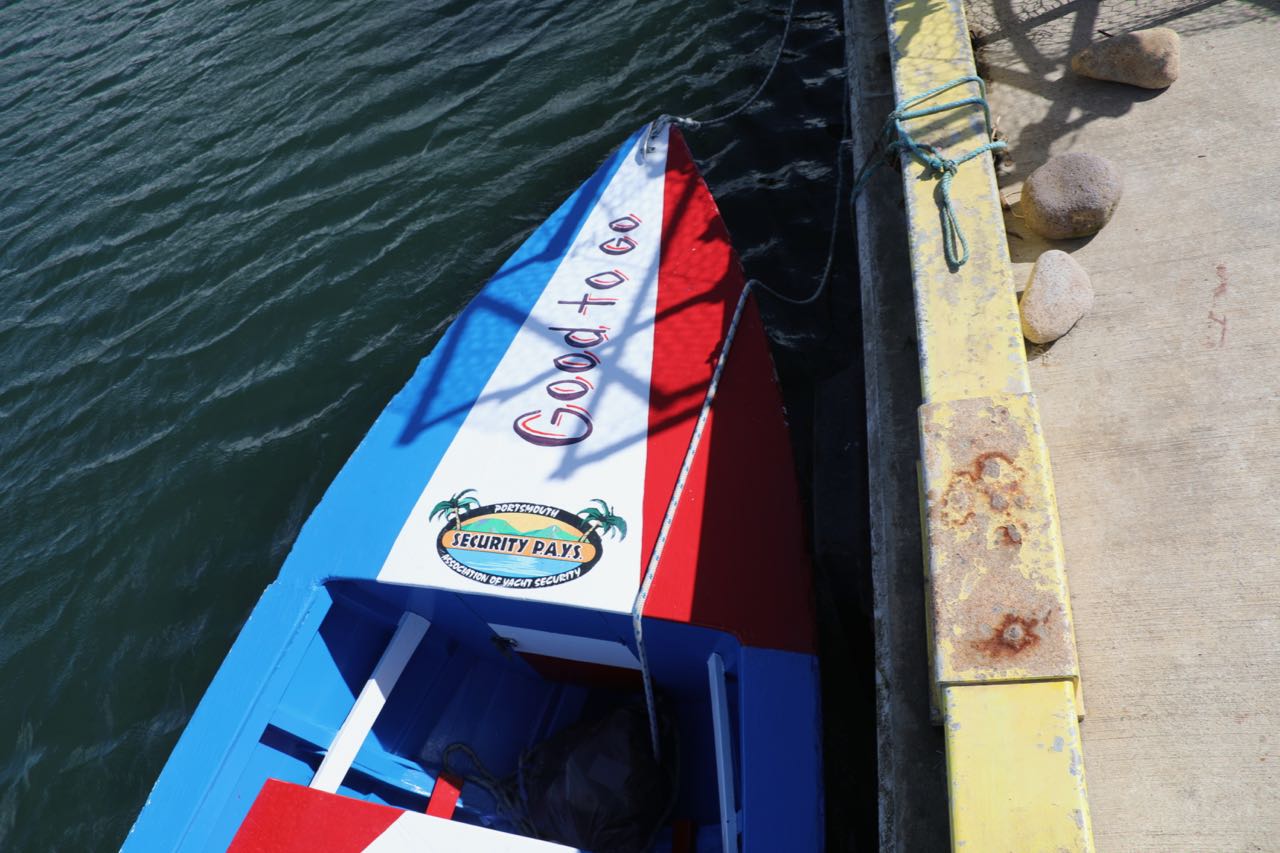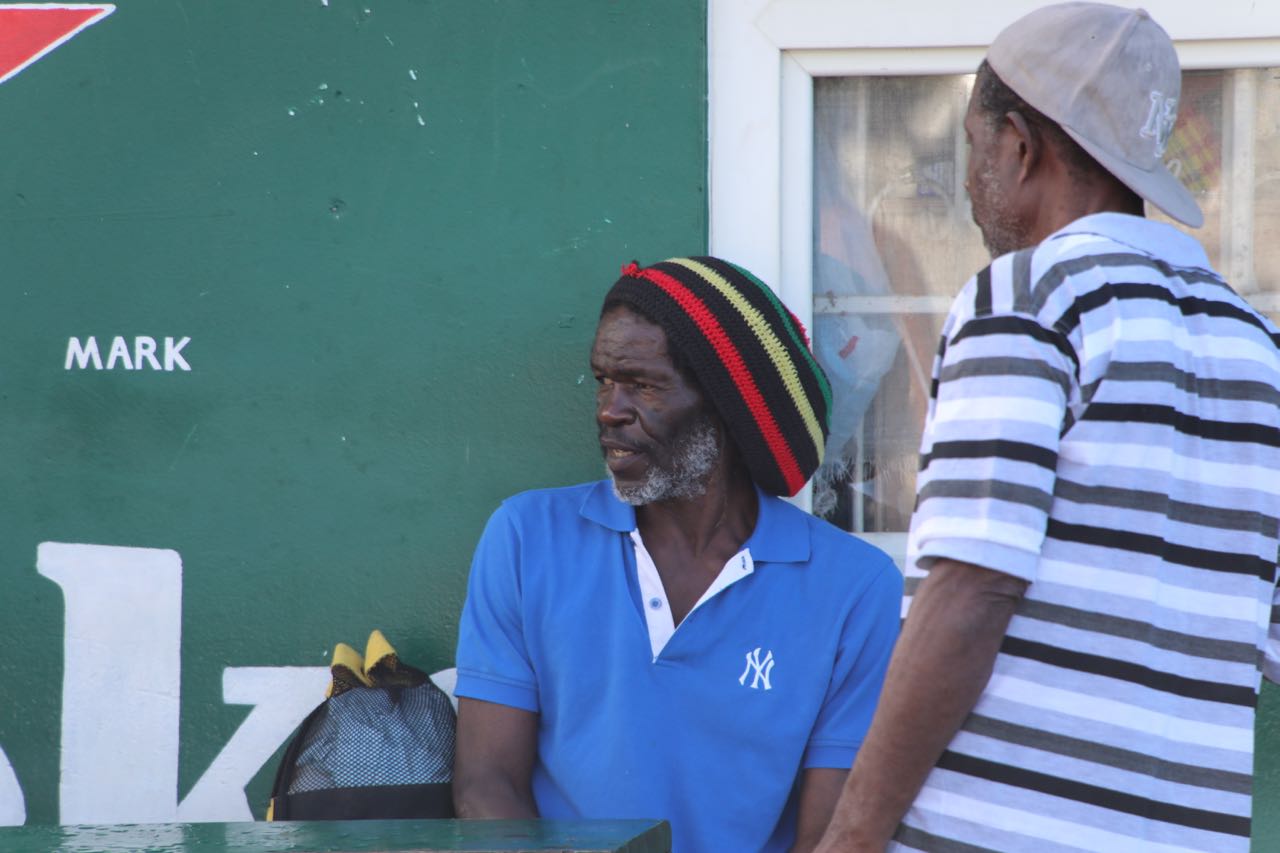 When we left the bay of St. Pierre on Martinique, leaving the 1902 erupted volcano behind us, which caused this Paris of the Caribbean to deteriorated and never to blossom again, we were a little insecure whether we should make a stop in Dominica. Especially one report about lack of security have roamed the internet. We sailors are concerned with many things, but security probably takes first price and when a report about a boarding of a boat reach you – yes, it gets a lot of attention. The reaction from most in the sailing community is to avoid any exposure to an area, which have received a bad reputation.
In this case the rumours turned out to be very wrong and we truly enjoyed our visit! Dominica is probably as safe as they get and with some of the most friendly people we have met, here in the Caribbean. Even the petty theft which haunt Martinique, St. Lucia and most of the Grenadines is probably not happening here.
When we saw Roseau in the horizon, we sailed together with Osprey, a Finnish boat which had decided to visit Roseau, the capital. We were not that brave and carried on to the northerly bay of Portsmouth, but we watched the enormous destruction of the town from the sea. Later when we met with Osprey, they did report that safety had been much better, than in the Grenadines and it had been an extraordinaire experience, which they would recommend to all sailors.
As we sailed slowly along this very raw and unspoiled island, under our delaminated sails, we were met by Andrew from P.A.Y.S, which is the local security association in Portsmouth and Prince Roberts bay. He came to offer us a buoy in the bay for USD 10 a night and of course direction and and other services.
P.A.Y.S take care of your every need, when you visit the island. The security during day and night is for free, but when they help you to clear customs, renting a buoy, arrange tours, take care of your garbage and many other services, it of course comes with a price for service rendered. But in generel, it is not expensive and immediately makes you feel very welcomed and safe. They also screen you from lesser able service providers – so all good.
The buoys are all good they say, but the yellow ones where newly inspected and upgraded and you should not expect to be able to buy much. Maybe one or two restaurants are open with a one dinner choice.
We spend three wonderful days on Dominica, seeing the rainforest after the impact of a hurricane, we hiked up to a beautiful waterfall, had a river tour on Indian River, which was very impressive and of course took a walk in Portsmouth.
Everywhere the Dominicans are working to clear the paths and rebuild their island and still knowing that this will happen again, they are friendly and resilient. We heard reports about 20.000 people leaving the island in the aftermath of the last hurricane Irma, leaving 50.000 for the rebuild. Those we met where staying!
Dominica was also the first raw and unspoiled island we met, with very clear waters and few yachts on anchor. It feels as if you are of the beaten path, but it is really just on the way north, except that many yachties have decided not to visit this year.
We can only encourage to visit the island, because it is really nice and that way you will support the rebuilding of the island.